At SSK Plastic Surgery in Newport Beach, CA, and the Orange County area, we understand that every woman wants to look and feel her best. That can mean feeling comfortable and pretty rather than self-conscious in your own skin and in the kinds of clothing you like to wear. Let's face it: You do so much for everyone else in your life that you deserve to do something special just for you now and then. When you improve your appearance and shape to look your best, you also feel a hundred times better about yourself, your life, and your future. The confidence you gain from looking and feeling better may carry over into the bedroom, too.
Studies have proven that confidence plays a key role in comfort, sexiness, and feeling desirable. Confidence often leads to more-frequent sexual relations and feelings of closeness with a partner. Overall happiness, too! An upbeat attitude and continued confidence can also become a winning factor in the workplace, improving one's chances for promotions and longevity on the job in today's competitive market. Studies also have proven that confidence can banish depression and enhance personal interactions in many types of circumstances. Clearly, such gains would be worthwhile in all facets and relationships of your life, and you are definitely worth it! Let board-certified Plastic Surgeon Dr. Sean Kelishadi help you achieve the look you desire through labiaplasty surgery.
Labiaplasty Reviews
"Dr. Kelishadi and his staff are the absolute best! - First I have to say that if I could give Dr. Kelishadi & his staff more than 5 stars I would!! Dr. K is the absolute best! His friendly outgoing personality puts you at total ease to discuss any of your concerns or fears, all your options etc... & his skills in this field are the clencher!! He's amazing!! I'm in the medical field & work along side a variety of doctors daily. I'm..."
- P.O. /
RealSelf /
Aug 14, 2017
Previous
Next
Is Labiaplasty Right for Me?
Feeling more comfortable and prettier can involve intimate private parts, too. In some teenage and adult females, labia minora hypertrophy (LMH) interferes with their quality of life. What is labia minora hypertrophy? In this condition, one or both of the labia ("lips") on either side of the female genitals (clitoris and vaginal opening) and the urinary tract opening is unusually large (hypertrophy), and sometimes they are not the same size (asymmetric). This enlargement often causes discomfort or problems with hygiene, which can lead to infections, generally in the vagina and/or in the urinary tract. It also keeps some women from wearing shape-revealing clothing such as leggings and other tight-fitting pants. As a result, LMH can alter personal image, causing affected women to feel self-conscious and embarrassed in various public and private situations, both when dressed and when undressed.
Is your labia minora hypertrophy still interfering with your quality of life? No woman, including you, should have to spend a lifetime in physical and mental anguish when help is readily available.
How is Labiaplasty Performed?
Whether the problem is a structural issue or one of personal comfort, labia minora hypertrophy, asymmetry, shape, undesirable pigmentation, or other concerns can be corrected easily via Orange County labiaplasty. The number of labiaplasties performed in recent years has increased for functional and aesthetic concerns. Most are performed in the office setting under local anesthesia using the surgical technique that is most appropriate to the patient's condition and the best tailored outcome. Overall, patient satisfaction is very high.
Dr. Kelishadi of SSK Plastic Surgery has written articles that describe a new technique that he helped to devise for this procedure and he has given many presentations on this sensitive topic. His manuscripts have accompanying before-and-after pictures that show the benefits of SSK's Orange County labiaplasty technique. Simply speaking, the procedure to correct labia minora hypertrophy generally involves marking and removing excessive or affected tissue from the labia minora, while the remaining portions are brought into proper shape. Our goal is to achieve the optimal functional and aesthetic position and contour for each patient. Whenever possible we place suture lines in natural creases so they are virtually invisible. With our gentle care, we employ years of training in standard techniques and/or our own proven techniques to preserve all natural aspects and sensations in affected tissues.
What happens During a Labiaplasty Consultation?
No concern, whether seen or unseen, should be ignored--your quality of life is too important. There's nothing wrong with getting high-quality help from your board-certified Orange County Plastic Surgeon to become more comfortable and confident.
Please give our attentive staff an opportunity to hear your concerns and to discuss your options with you regarding labiaplasty in Orange County. Our unparalleled listening skills, understanding, compassion, care, and respect for you supplement our knowledge and skill. We will advise regarding the most-effective custom-tailored strategy and techniques for your situation and condition. Beyond Orange County labiaplasty, we will not recommend what you don't need. We will handle your situation privately and confidentially, answering your questions (and your partner's) to your satisfaction before and after your procedure. Through Dr. Kelishadi's expertise as a Newport Beach Plastic Surgeon, we'll do our utmost to achieve the goals that you envision to skyrocket your comfort and your confidence.
We'll also clearly and fully address all necessary issues for your maximized comfort and safety. Those include your post-surgical needs, home care, and expected recovery time. Please remember that each person is different; not all patients will have the same healing process from the most desirable labiaplasty Orange County has to offer. As a member of our extended family of patients, you should call us at SSK whenever you have questions or concerns.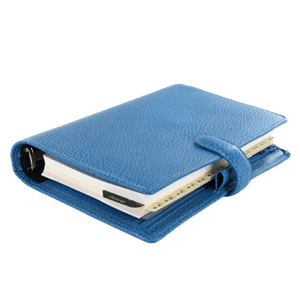 What is the Recovery Process After a Labiaplasty?
Your body and feminine parts are unique to you and important to your femininity--to feeling complete, physically attractive, and confident. You are considering undergoing or are scheduling with SSK to undergo a labiaplasty procedure in order to correct labia minora hypertrophy to achieve smaller and symmetrical. Your labiaplasty may be alone or with another procedure such as a Mommy Makeover (a tummy tuck, a breast augmentation, and maybe another procedure to achieve overall proportion). My staff and I are honored to serve your cosmetic surgery needs with the finest attention, technique, and follow-up care. Please read and later refer to the following information.
For more information regarding Labiaplasty recovery, please click the button below.
Discover Your Labiaplasty Options in Orange county
Are you looking for a genuinely compassionate, experienced, and board-certified Orange County Plastic Surgeon? If so, you will be served best by making an appointment to discreetly discuss your situation. Please contact SSK Plastic Surgery today. Dr. Kelishadi would be happy to address your concerns and schedule a consultation with you very soon. Before long, you can feel much more comfortable in your own skin and confident enough to wear whatever makes you feel pretty!
Related Procedures
Related Posts