What is Breast Augmentation with a Lift?
Your self-perception and confidence are critical throughout your life. Your breasts are a key part of that confidence, and you need to feel that they are proportional and attractive. Breast size, shape/fullness, and more are particular to each woman. You have envisioned how you would look in your ideal breast size, and you may wish it to match or exceed your hip size. The old standard of 36-26-36 may be your goal. No matter what the ideal picture and numbers are for you, you deserve to do something special for yourself. You deserve to have your needs met in the right procedure, done right the first time by a highly trained, highly experienced, and board-certified Orange County Plastic Surgeon.
Why Would I Need Breast Augmentation with a LIft?
Five main issues can cause (or contribute to) droop (ptosis) in breasts of nearly any size: (1) Genetics; (2) Aging; (3) Weight loss; (4) Constant gravitational pull; (5) Cycles of fullness experienced during pregnancy and breastfeeding, followed by deflation.
Smaller-breasted women, especially if their breasts are quite under-developed, may feel less womanly and wonder whether others perceive them as being less feminine. Such feelings and worries can dampen a woman's confidence.
Women can feel self-conscious if their breasts don't fill out clothing, bras, and swimsuits. Bra size or cup size, or both, are problematic. Finding a proper fit can be difficult. Some women in these circumstances envy those who readily fit and fill whatever they wear.
Your breast size may be smaller than your waist and hip sizes. As a result, you may not feel as sexy and desirable as you need. You may wish to balance those ratios in general, as well as to look better and proportionate in your clothing.
You have gone through pregnancy, childbirth, and breastfeeding, perhaps numerous times. The associated hormonal changes, inflation and deflation with the milk supply, and pull and release of tissue have changed the size, position, and shape of your breasts (and possibly the nipples) and caused your breasts to droop.
Weight loss and gain over the years, including from pregnancy, have taken a toll on your breasts, especially in stretch marks and dimpling, and possibly also in sagging. These problems create an unattractive appearance to the breast skin and maybe the nipples, too.
Many breasts suffer upper pole deflation and lack volume at the top. Drooping and a lack of volume make breasts look smaller, can adversely affect the proper fit of bras and tops, and look less appealing than they once did.
How you view your body changes over the years, especially at different milestones in life. Even if you aren't extremely unhappy with what you see in the mirror, you may simply be ready to make exciting and different changes to your body. A stellar and board-certified plastic surgeon in Orange County with award-winning ways may be just what you need to restore your shape and boost your self-esteem.
SSK'S BREAST IMPLANT SAFETY ETHICS
You can rest assured your aesthetic needs and your health are in the best hands. At SSK Plastic Surgery, Dr. Sean Kelishadi always puts his patients' safety at the very top of his list. With a 14-point strategy, Dr. Kelishadi strives to reduce the chances of capsular contracture, or the development of hard scar tissue around the capsule that keeps your implant in place. By following a precise and safe breast implant technique, we can decrease inflammation, pain, or infections. Along with providing a safe methodology, Dr. Kelishadi also offers several guarantees to help his patients feel more comfortable:
A five-year contract in case you feel unhappy about how your breasts look
A lifetime guarantee for those who encounter breast implant illness
Free implant removal if needed
Dr. Kelishadi believes in treating his patients fairly and will always provide the best care without overcharging.
What are the Types of Breast Augmentation?
Please allow me, and my staff, to get to know you, your concerns, and your goals during quality consultation time with you. I'm confident that you'll find our listening skills, compassion, and care to be unmatched and consistent every time—before, during, and after your procedure. Together with you, we can discreetly and confidentially devise a personal plan that combines science and art for augmentation and lift to suit your body and your goal. If you have a photo of your goal, it may be helpful when we discuss your desired addition of volume to enhance breast size and shape, the available types of implants, the level of projection and the amount of cleavage you desire. The lift portion of the surgery also must be decided during our consultation; it will cover the various types and levels of mastopexy to better position your breasts upward on the chest wall in order to correct deflation, symmetry, and shape, and to tighten loose skin. The combined effects of augmentation, lift, and contour to your bustline will match as closely as possible all realistic expectations you and I set.
Breast augmentation and reshaping with breast implants and breast lift (mastopexy) requires a careful decision process that you and I both understand and agree on. You may be surprised by the options for breast augmentation Orange County offers. Viewing probable results with us that are appropriate for your goals, health, budget, and body size/shape will enable us to reach the right decision for your Orange County plastic surgery.
Augmentation with breast implants: Many shapes, sizes, and styles of implants are available to us to restore lost volume or increase size: silicone gel or saline, round or shaped, smooth or textured. For example, gummy bear breast implants are popular for a reason and have been for quite a while; made from cohesive silicone gel, they are soft and flexible, so they feel and look natural, and important because they keep their shape. As you may imagine or may have heard, there are pros and cons to placing implants above, partially behind, or completely behind the pectoralis major muscle; we will discuss these with you during your thorough consultation and decide what is best for you.
Breast lift: The location and length of incisions will correspond to the amount of droop and lift that we must correct and achieve. You and I will decide whether you need your nipples to be repositioned from a downward position to a more-forward position, and widened areolas to be reduced; if these steps are needed, we will make the nipple-areola complexes the correct size and position.
How Is Breast Augmentation with a Lift Performed?
As your board-certified Orange County Plastic Surgeon, my top continuous concerns are your safety, the best care, and your satisfaction. Our lauded recipe for success is multimodal. We use proven surgical techniques, and we complement them with state-of-the-art breast implant choices. My team and I will do our best for you in this combined, safe aesthetic breast surgery procedure, usually on an outpatient basis. Gentle tissue handling and tension-free suturing techniques will minimize and camouflage scarring in your Orange County plastic surgery. My expertise in overall healthcare will make the key difference in your optimum recovery and results. Your utmost satisfaction is my ultimate mission!
What are the advantages of undergoing both a breast augmentation and a breast lift at the same time?
Save Money: one operating room fee, one surgeon fee, one anesthesiologist fee, two highly related procedures at one time at a combined/reduced fee, one time off work, one bout of childcare costs, one pain medication to fill (if needed).
Safety: one safe surgery, one round of anesthesia, one recovery rather than two surgeries separated by two bouts of recovery
Convenience and Comfort: only one round of inconvenience and discomfort/pain to endure, and only one brief period of inability to participate in certain activities while achieving the look you've longed for.
Breast Augmentation with Lift Reviews
"So let me start by saying Dr. Kelishadi and his staff are amazing. I went in this past Monday for a consultation on my breast and never felt more comfortable. I got all my questions answered and recieved more information then what I expected. I like the fact that Dr. Kelishadi took his time with me and sat down and showed me some  pictures of his surgeries (That was totally awesome of him) . I cannot wait to get my surgery done in JUNE!! So stoked"
- L.C. /
Yelp /
Jan 25, 2019
"So Happy!! - Highly recommend Dr. Kelishadi, my breasts are new and improved and I couldn't be any happier. He is a top notch plastic suregeon , young, vibrant , and very up to date. Ladies you need this dr!! His staff Alexandra and Shea are the cutest and they make you feel so comfortable and are so helpful . This office is the A team! Love them all!"
- M. /
RealSelf /
Feb 07, 2019
"I would definitely recommend him to anybody. - My experience with Dr. K and his staff was amazing! From my very first consultation I felt very welcomed and comfortable with my decision to pick him as my doctor. He is very detailed with the process and what to expect during and after surgery. He even calls to check on you through out the week after your surgery is complete. I got my augmentation with lift done in November and three months..."
- S. /
RealSelf /
Feb 11, 2019
"KING OF CLEAVAGE!!! I've been looking for a surgeon for about 2 years. I needed a breast lift with implants it's been SO difficult to find a good surgeon who can deliver amazing results for a lift with implants. I came across Dr Kelashadi on Yelp as soon as I read all his reviews I had to see him right away. As soon I left his office I knew I found the right surgeon! I can't explain how happy I am with my new boobs!!! I'm 5 days post op and they look AMAZING I can't thank him enough!!! I can't wait to see what they look like when they're fully healed. Thank you dr Kelashadi, and staff you guys were all amazing!"
- C.C. /
Yelp /
Aug 23, 2021
"Ladies if you are thinking about getting any type of cosmetic surgery done, this is the place!!  From financing to the surgery it was such a easy process.  Dr. Kelishadi and his assistant Valerie are awesome!  Dr. Kelishadi takes the time to discuss your expectations and what he can do for you.  I got my lift and augmentation in July, now I am going back for my tummy tuck and fat transfer to my buttocks.  I am beyond excited, thank you Dr. Kelishadi!"
- I.J. /
Yelp /
Oct 03, 2021
Previous
Next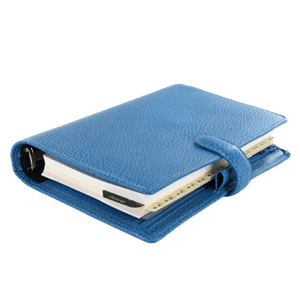 What is the Recovery From Breast Augmentation with a Lift?
My staff or I will review your post-op care instructions with you both before and after surgery. When you are well enough to go home with your driver, we want you to have little on your mind other than to enjoy your fuller, naturally elevated, and younger-looking breasts. Your breasts will need an average of 3-6 months to be fully settled after the two combined procedures. The swelling will go down while you heal. With the swelling out of the way, your implants will "drop and fluff," which will show the position, size, shape, and results that we planned. I jokingly tell my patients that it takes one month for the breasts to be presentable and about three months to be ready for prime time TV. Together with you, we'll celebrate how much your "new" breasts meet or exceed your and our expectations and have you feeling better about your future.
Your self-perception and confidence are critical throughout your life. Your breasts are a key part of that confidence, and you need to feel that they are proportional and attractive. Breast size, shape/fullness, and more are particular to each woman. You have envisioned how you would look in your ideal breast size, and you may wish it to match or exceed your hip size. The old standard of 36-26-36 may be your goal. No matter what the ideal picture and numbers are for you, you deserve to do something special for yourself. You deserve to have your needs met in the right procedure, done right the first time by a highly trained, highly experienced, and board-certified Orange County Plastic Surgeon.
For more information regarding Breast Augmentation with Lift recovery, please click the button below.
Breast Augmentation with Lift FAQs
How much does breast augmentation with a lift cost?
We determine the cost of your breast augmentation with a lift by assessing multiple factors, including the type of implants (silicone or saline), a fat transfer, and the complexity of your lift. During your initial consultation with Dr. Kelishadi, he will develop a unique treatment plan that includes information about the costs. SSK Plastic Surgery takes several payment forms, including low-interest medical financing.
Will a breast augmentation with a lift treat sagging?
Breast surgery that combines augmentation with a lift provides various benefits, like increasing the volume of your breasts and treating sagginess by reducing loose skin. The breast lift will also adjust your breasts' position so your results look perky and natural. This step is crucial because adding volume to the breasts with mild sagging may cause a negative outcome. To address sagging, we perform a lift, then place the implants or perform a fat transfer. During your consultation with Dr. Kelishadi, he will listen to your concerns and goals before completing a physical exam of your chest. Following this, he can offer his opinion on whether you require a lift, implants, or a combination of both.
Which incision is best for my surgery?
With new techniques that help reduce scarring, breast surgery incisions have become more advanced. We select the best incision for your surgery based on the type of implants and breast sag severity. If you have severe breast sag, an anchor-shaped incision usually works best. When developing your surgical plan, Dr. Kelishadi will go over incision types and which ones best fit your needs. Regardless of the method used, Dr. Kelishadi will carefully make incisions for natural-looking results.
How long will my breast augmentation + lift results last?
As long as you do not have massive weight fluctuations or get pregnant, the results from a breast augmentation with a lift should last a very long time. Although both silicone and saline implants can last for years, you should have them examined every few years to check their condition. At the time of your surgery, Dr. Kelishadi places the implants with a technique that protects your breasts from sagging. This helps with the long-term results. While a breast lift with augmentation provides great outcomes, the natural aging process will continue. Over time, you may begin to see sagging and loose skin again, but we can improve this issue with another procedure.
Enhance Your Breast Size and Shape
Meanwhile, you probably have questions. What will your breast augmentation cost and breast lift cost be when combined into one procedure? Should you have breast augmentation or mastopexy alone? Or, should you have the combined procedure as part of a Mommy Makeover to make your bust, waist, and hips more proportionate while also obtaining a flatter tummy? Contact SSK Plastic Surgery at 949-515-SURG (7874) to set an appointment in our Newport Beach office for detailed information. Our Procedures and Breast Recovery pages will tell you more, including what you'll need to know both before and after your Orange County breast augmentation with lift. Become a member of our extended family of patients today!
Related Procedures
Related Posts