Fat grafting can be used for many areas of the body that lack volume, including the face. It is also a great natural alternative to enhance the breasts, as opposed to using silicone or saline implants. Board-certified Plastic Surgeon, Dr. Sean Kelishadi will work with you to understand your cosmetic goals and create a plan that is ideal for you. At SSK Plastic Surgery in Newport Beach, Dr. Kelishadi works diligently to provide you with the most modern and least invasive surgical techniques to reduce your recovery time. Fat transfer procedures utilize liposuction to extract excess fat from one area of the body, then re-injects the fat to another area that is lacking in volume. This process is also commonly performed on the buttocks, cheeks, lips, breast, and hands. The results will leave you with a natural, fuller shape that compliments your unique profile.
Fat Transfer Reviews
"Amazing - I am 35 years old and was looking for a curvy figure... Dr. Kelishadi performed lipo with fat transfer and I have to say my husband and I are thrilled with the results. Dr. Kelishadi was great, made us feel at ease and was there through the recovery every step of the way. If we had any questions he was a phone call away. I've had plastic surgery with other doctors but they do not compare to..."
- A. /
RealSelf /
Aug 14, 2017
"Amazing Experience - I am 73 years old: A dear friend who has since passed told me the best thing she ever did ; was to have a face lift at 73 . So I took the challenge.it is delightful to look at facial image and see.a much younger.face. I smile most of the time realizing how fortunate I was to find Dr. Kelishadi, Shea and Alejandra, office staff made the experience even better by their kindness and attention..."
- M. /
RealSelf /
Feb 07, 2019
"For anyone that is looking to do something for themselves, no matter what the reason is, I would recommend SSK Plastic Surgery to anyone and everyone.  I have been waiting to have cosmetic surgery for 5 years after having my 3rd child, and went to multiple offices and spoke to 4 other surgeons prior to meeting Dr. Kelishadi.  Once I met with him, I felt comfortable and trusted him with my procedure.  Dr. Kelishadi was thorough, knowledgable and patiently answered all of my questions.  I had a tummy tuck, breast lift and augmentation, and liposuction of the back and love handle areas with a fat transfer into my butt/hips.  It was a 7.5 hour procedure that ended up being a little over 8 hours.  His staff was extremely helpful with all of the paperwork and financing leading up to the day of surgery, and the hospital staff that Dr. K is contracted with was warm and caring.  I was nervous about the procedure and my recovery, and Dr. Kelishadi personally made phone calls (even on Christmas Day because my surgery was just a few days before) to check in with me.  I was able to reach him directly with any questions or concerns- the care and level of service far exceeds any I have ever had in the medical field.I am now a little over 3 months post-op and I feel amazing and am so happy with my results.  SSK made this experience as easy as it could possibly be."
- K.M. /
Yelp /
Mar 24, 2018
Previous
Next
Anyone who desires fullness and volume in areas of the body that are flat, deflated, hollow, or too thin, may be great candidates for a fat transfer procedure. This procedure is even more advantageous for those who prefer a natural approach, desiring to use tissue and fat from their own body instead of implants or filler products. The use of one's own fat also decreases the concern for rejection, which is an additional benefit. If you are considering this procedure, you must be at a certain weight and have enough fat to extract for the transfer. In addition, you must be physically healthy and a nonsmoker. The grafting process uses only healthy tissue for a long-term, lasting outcome.
During this procedure, you will be put under anesthesia. The exact type of sedation or numbing medication will depend on how much fat is being extracted and where it is being placed. Liposuction is first used to remove the fat using a special cannula to delicately harvest the fat and then purify it through a centrifuge. This prepares the fat, saving only the healthy tissue, which will then be prepared to go into syringes. The fat will then be reinstated into the area of concern. During the injection phase, the fat tissue will be injected in layers and gently massaged for a smooth, even outcome. Multiple injections are almost always needed, especially for larger areas, such as the buttocks or breasts.
After a fat transfer procedure, there are 2 sites on the body that require healing, including the extraction site and the injection site. The extraction area may require more recovery, especially if a larger amount of fat was removed using liposuction. The areas of injection will appear red and swollen, but the visible results can be seen almost immediately. An added bonus with this procedure is that the areas where the fat was extracted from will appear slimmer. It is important to understand that a fat transfer is not a permanent fix. While there will be some fat resorption, the results can still last many years. Patients may return for additional transfers as needed, but this is not always necessary. There is minimal scarring associated with a fat transfer. The incisions made from liposuction are very small, and the injections are generally made with a syringe.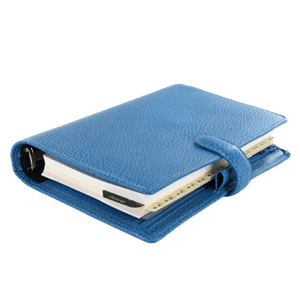 Take the Natural Approach
If you desire fuller cheeks or wish to fill in fine lines and wrinkles on your face, lips, and mouth, we invite you to learn more about the fat transfer process. Because of modern advances with fat grafting technology, this procedure is popular among both men and women seeking a natural enhancement. Call our office today to schedule your consultation.
Related Procedures
Related Posts