People focus first on your face when meeting you. Your face shows your emotions, your personality, and your approximate age. While the eyes and the smile often provide the most-pleasing emphasis, all features join forces to create a favorable or unfavorable first impression. A face that is clear, smooth, and shiny through great skin care reflects light and is appealing. In fact, babies are much more responsive to youthful, round, smooth, glowing faces than to aged faces that are lined and dull-toned. To significantly reduce wrinkles and improve your facial profile, board-certified Plastic Surgeon, Dr. Sean Kelishadi, performs facelift surgery at SSK Plastic Surgery in Newport Beach, CA.
Facelift Reviews
"Amazing Experience - I am 73 years old: A dear friend who has since passed told me the best thing she ever did ; was to have a face lift at 73 . So I took the challenge.it is delightful to look at facial image and see.a much younger.face. I smile most of the time realizing how fortunate I was to find Dr. Kelishadi, Shea and Alejandra, office staff made the experience even better by their kindness and attention..."
- M. /
RealSelf /
Feb 07, 2019
Previous
Next
Aging is complex. Early to normal aging often shows first in the face, especially if hastened by a poor diet, insufficient rest, excessive sun exposure, smoking, frequent downward-pulling expressions, and other unhealthful habits. Even in this super health-conscious age, some people have more protective genetics than others. Aging--including declining levels of elastin and collagen proteins in tissues, which may start as early as the thirties--can show in any of the following signs:
dark circles and shadows, bags, puffiness, or excessive lines under or around eyes
excessively fatty, puffy, or sagging eyelids (hooding)
frown lines or furrows between eyes and eyebrows and on the forehead
a loss of support and volume, which leads to sagging and wrinkles
failing definition and volume in the cheeks
jowls downward from the corners of the mouth (marionette lines)
failing definition in the jawline.
Smoking adversely affects the skin overall, especially in pursed lines around the mouth. Skin tone and texture of the face and the neck need to be tightened and smoothed. These problems should be corrected surgically. While injectables and fillers are useful tools in non-surgical facelifts in Yorba Linda and Fullerton, they are not always sufficient to restore anatomy to its youthful state.
In patients suffering from aging, the loss of elastin and collagen may require our multi-modality approach with facelift to restore volume (via lifting the underlying tissue to create more cheek volume and with potentially adding fat grafting or fillers), re-draping of the stretched skin and underlying tissue, and removal of excess skin. Facial rejuvenation with your Orange County plastic surgeon is a worthwhile goal.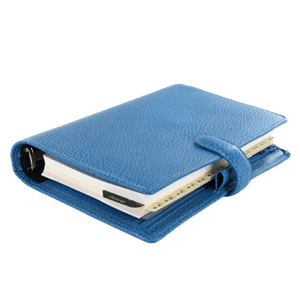 We have different procedures and techniques of facelifts to match your lower or higher levels of need to repair damage for an improved, natural appearance. In some modern surgical face lift techniques, the deeper layers of facial tissue are re-suspended, age-related sagging is corrected, and a more-youthful shape is restored.
Liposuction and the transfer of fat to an insufficient area may be included. The advantages are an average downtime of only 1 to 2 weeks and a natural look. Our gentle tissue handling and meticulous technique are a few ways we make every effort to reduce post-treatment inflammation and bruising to please your short-term goals. Our expertise in facial anatomy and our efforts to understand the progression of your personal journey of facial aging (we will look together at photos of you during different stages of your life) are what set us apart in exceeding your long-term expectations with lasting results. Mini-lifts can make an appreciable difference; however, time has proven much-greater, long-term results from an investment in a full facelift.
You likely may need a complete rhytidectomy, facelift, neck lift, eyelid surgery, lip lift, and/or a brow lift simultaneously. In addition, chin, cheek, and lip enhancements are advantageous options for men and women. These procedures balance the proportions among facial features and contours, including jaw and cheekbones, to achieve a more-attractive face. With you and your facelift we will decide which strategy would work for you to add strength or volume. Not only can we use implants to augment lost volume in the face; we also have biologic fillers (such as your own fat) and synthetic fillers (temporary or permanent).
Facial rejuvenation with surgery or a nonsurgical adjunct can be worked into nearly any busy schedule. Nonsurgical options include Botox Cosmetic and Dysport, or dermal fillers and other volume-enhancing products such as Restylane, Juvéderm, Perlane, Radiesse, and Sculptra.
Feel free to call us for an appointment at (949) 515-SURG to find out about the enhancements of rhytidectomy or facelifts that interest you. In our consultation together, we will use your photos as aids in discussing and deciding on the procedures that best suit you and your needs. Neck lifts and facelifts in the Orange County areas can be worked into nearly any schedule. Whatever your stage of aging, we will work with you to tailor a treatment to your goals and your satisfaction. Getting a facelift and looking younger and more vibrant can also mean feeling that way! Contact us for more detailed answers to any questions you might have.
Related Procedures
Related Posts