The breast lift, known as mastopexy, can correct issues of deflation, shape, and symmetry. Different types/levels of lifts can be done in your Orange County plastic surgery procedure. You and Orange County's board-certified Plastic Surgeon Dr. Sean Kelishadi will decide on your lift options during your consultation. During this time, Dr. Kelishadi will also discuss whether you require repositioning of the nipples from a downward to a more-forward position, reduction of widened areolas, or the addition of breast implants to improve the final aesthetics. Dr. Kelishadi and the SSK Plastic Surgery team will do their best to return your breasts to a higher, more-youthful contour and position on the chest wall to minimize and camouflage scarring and to match as closely as possible all realistic expectations you and Dr. Kelishadi set. We look forward to seeing you at our Newport Beach, CA practice!
Breast Lift Reviews
"Where do I even begin!  Dr. K and his office staff/nurses are amazing!  They make you feel safe and completely at ease.  I saw Dr. K for my mommy makeover consultation back in February 2021 and had my surgery on May 18, 2021.  It has been a year and I am beyond happy with my results.  I had twin boys that left me with a lot of extra skin, Dr. K fixed that and made my belly button look better than ever!  I had a tummy tuck, lipo 360 with fat transfer and a breast lift with implants.  I have never felt so confident in my own skin.  I am so thankful to Dr K and his team, if you are thinking about seeing him just do yourself a favor and schedule with him now!"
- J.F. /
Yelp /
Jun 15, 2022
"Tummy tuck, lipo, breast lift/revision & augmentation & fat transfer - 4 kids (2 of them being c-sections) you think you know where this story is going, right?? Nope! I actually had nice skin (not a flat tire) but saggy, uneven boobs and a big, belly...from POOR EATING HABITS. I came to talk to K wanting a mommy makeover but he gave me so much more. After meeting with me he explained that given my BMI, he would not perform the surgery until I lost weight. It was the best thing that he could've ever done for me because he didn't just give me a mommy makeover, he gave me a lifestyle change which is a mental consciousness of my health.3 months later, I was within a healthy weight and today, I'm 10 days post op. I had a tummy tuck, breast lift/revision and augmentation. I had a fat transfer and liposuction. I will not lie. IT HURTS. Well, it hurt. Today it's more irritating to be lying in a beach chair type position lol! Day 1 was fine because I was doped up. Day 2-5 I regretted doing it. I cried. I asked myself 100x why I did this but it's ok. It's mentally exhausting. But YOU CAN DO IT. You'll cry. Scream. Yell. Question it all. But you will be SO HAPPY you gave yourself this gift. You are in the BEST of hands. I'm only days days post op but I know a year from now I'll be back on here smiling and answering your questions as you go through your journey."
- K. /
RealSelf /
Oct 30, 2022
"Dr. Kelishadi and his team are absolutely amazing.I was searching for a new plastic surgeon and thankfully I found an awesome Dr.From my first phone call Valerie was fantastic. She made me feel very comfortable.I booked my  consultation  and after meeting Dr.Kelishadi , I knew he was the man for the job. 8/9/22 I had my implants replaced and a lift . I am now 3 weeks post op breasts are looking amazing.Everyone at SSK from the front office to the back office and the surgery site have been pleasant and very professional.Definitely do recommend Dr. Kelishadi....Thank you."
- O.L. /
Yelp /
Aug 29, 2022
"Dr. Kelishadi and his wonderful team are beyond words- seriously incredible! I scheduled a consult with him, went and immediately knew he was the one for me. Valerie at the front desk loves her job, and you can tell just by speaking with her over the phone. When I went in for my consult, I was greeted warmly by Dr. Kelishadi, Sherry, Aida and every other member of his team. They all stopped to say "Hello" and "Welcome!" After spending an hour-long consult with Dr. Kelishadi I felt validated, heard, and confident. I went ahead and booked the surgery at the end of my consult and never looked back. I did not schedule a consultation with an other surgeons because I knew he would get it right! Back story: I was unsatisfied with my previous lift and implants. My previous surgeon had even completed a revision, yet still didn't get it right. Turns out I had the wrong profile implants and the wrong type of lift from the beginning. Insert Dr. Kelishadi and I am over the moon with my results!He completed a revision with a lift (lollipop) and placed Ultra High Profile implants to give me the exact look I wanted. Seriously, look no further. He is the one for you!"
- T.C. /
Yelp /
Sep 19, 2022
"Haven't felt this confident and happy with my body since my late 20s - I am only 5 weeks post-op from a mommy makeover (breast implant revision and lift, tummy tuck, and lipo with BBL). I haven't felt this confident and happy with my body since my late 20's, and it's only been 5 weeks! Dr. Kelishadi listened and took his time to explain what he was doing and set realistic expectations for results- (which he completely surpassed imo). I had been following his work for a while, and knew how gifted he was, but now I know first hand and can't say enough great things about him and his staff. Thank you, Dr. K. for giving me my confidence back- and my 25-year-old booty lol."
- M. /
RealSelf /
Mar 15, 2022
Previous
Next
Am I A Candidate for a Breast lift?
You are an ideal candidate for a breast lift if you suffer from the following five causes that can contribute to the droop (ptosis) of breasts of nearly any size:
Genetics
Aging
Constant gravitational pull
Cycles of fullness experienced during pregnancy and breastfeeding, followed by deflation
Weight loss
Pregnancy, breastfeeding, and weight changes can significantly alter a woman's shape. Sagging breasts with a lack of volume at the top, along with loose skin and additional fat in the abdomen (and possibly hips, thighs, and buttocks) can lower your confidence. You may wish to have a high-caliber Orange County breast lift surgeon improve your shape to a pre-pregnancy state and skyrocket your self-esteem.
What Are the Benefits of a Breast Lift?
If your breasts have begun to sag, a breast lift can be an incredible way to revitalize them. By removing excess skin from the breasts, restoring their perkiness, and, in the process, making them look younger and more full of life. Breast lifts also tend to increase the confidence of our patients as they feel less insecure about their bodies.
what are Breast Lift Procedure options?
To achieve our goal, the length and location of incisions are decided according to the amount of droop that must be corrected and the type of lift we've agreed on. The nipple-areola complexes are made the desired size and correct height. Keep in mind that as your Orange County Plastic Surgeon, Dr. Kelishadi's goals are to do all of this while placing your safety, satisfaction, and care as his top priority. A breast lift may be done on an outpatient basis, depending on your treatment plan, which may be performed:
Alone to maintain your current breast size but improve shape/position
With a breast reduction to remove excess skin and reshape the breast
With breast augmentation using implants to restore lost volume and increase size
Or as part of a bikini makeover to recharge your overall appearance
What is a breast lift procedure like?
After outpatient surgery under general anesthesia (perhaps also with a local anesthetic to maximize pain control), you will recover in the post-anesthesia care unit (PACU) where our staff will review your post-operative care instructions that were discussed prior to surgery. We use simple dressings that are easy to take care of and comfortable support garments. When you are well enough for your driver to take you home, we intend you to have little to worry about so that you can start to enjoy the naturally elevated, youthful, and forward-looking results of your breasts.
Oral pain relievers should keep you comfortable. We will remove your light dressing at your first follow-up appointment in our Orange County office and then monitor your progress while your sutures dissolve over time. You may do light activities in 7-10 days but should avoid sports and other strenuous activities, including lifting over 10 pounds, for 3-4 weeks.
In some cases, we may use what has become known as advanced breast surgery. This is a state-of-the-art procedure that is able to offer more support for soft tissue, decrease the amount of scarring, and allow for more pocket control during the surgery itself. During the procedure, Dr. Kelishadi uses DuraSorb® mesh, which is an absorbable material that is thin, safe, and made from the exact same material that he uses for the sutures. We encourage patients interested in this technique to discuss the advantages with our team during their initial consultation.
What happens after a Breast Lift?
Your self-perception and confidence are critical throughout your life. Your breasts are a key part of that confidence, and you need to feel that they are proportional and attractive. Breast size, shape/fullness, and more are particular to each woman. You have envisioned how you would look in your ideal breast size, and you may wish it to match or exceed your hip size. The old standard of 36-26-36 may be your goal. No matter what the ideal picture and numbers are for you, you deserve to do something special for yourself. You deserve to have your needs met in the right procedure, done right the first time by a highly trained, highly experienced, and board-certified Orange County Plastic Surgeon.
For more information regarding Breast Lift recovery, please click the button below.
How much does a breast lift cost?
During your initial appointment, Dr. Kelishadi will pay attention to your needs and goals before creating your unique treatment plan. After that, he can better estimate your costs. When done well, a breast lift will significantly enhance your physical appearance, so it's important to concentrate on having a skilled surgeon with years of training instead of the cost. To help make cosmetic surgery easier to afford, SSK Plastic Surgery will help you find low-interest financing.
Do I need a breast lift or breast implants?
Whether you should have a breast lift, an augmentation with implants, or both depends on your specific goals. In many patients, a breast lift will enhance the form and fullness of the breasts without implants. Dr. Kelishadi will assess your physical condition and also listen to your goals in your consultation, then decide whether you should get a lift, implants, or a breast augmentation with a lift.
Will my nipples be moved?
In most cases, the nipple-areola complex will be moved up in the breast lift. If your areolas are overly large or stretched, then Dr. Kelishadi can incorporate an areola reduction in your surgery. This can be discussed during your consultation so he can decide on the best incision pattern and technique to use in your breast lift.
How long will my results last?
With good care following surgery, your results can last for several years. Your breasts will continue to age normally, which means you might start to see loose and sagging skin over time. Factors such as significant weight loss or gain can change your results; therefore, it's best to maintain a steady weight following your breast lift. Pregnancy or breastfeeding after a breast lift can also alter your results, which is why Dr. Kelishadi suggests patients wait until they are done having kids to get a breast lift.
Can a breast lift fix asymmetry?
A lift may improve asymmetry in your breasts if they're different in size, firmness, or level of sagging. Dr. Kelishadi will evaluate the appearance and physical condition of your breasts in your consultation and discuss how a lift can help you. In your lift surgery, he will adjust the tissue — so your breasts are equal in size and position for symmetry.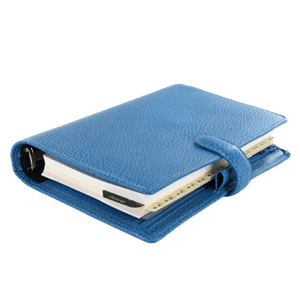 Learn More About An Innovative Breast Lift
Get a breast lift in Orange County to match your surgical needs. For more detailed information, please call (949) 515-SURG or contact us to set an appointment to discuss your situation with us.
Related Procedures
Related Posts