About Breast Lift Surgery
The breast lift, known as mastopexy, can correct issues of deflation, shape, and symmetry. Different types/levels of lifts can be done in your Orange County plastic surgery procedure. You and Orange County's board-certified Plastic Surgeon Dr. Sean Kelishadi will decide on your lift options during your consultation. During this time, Dr. Kelishadi will also discuss whether you require repositioning of the nipples from a downward to a more-forward position, reduction of widened areolas, or the addition of breast implants to improve the final aesthetics. Dr. Kelishadi and the SSK Plastic Surgery team will do their best to return your breasts to a higher, more-youthful contour and position on the chest wall to minimize and camouflage scarring and to match as closely as possible all realistic expectations you and Dr. Kelishadi set. We look forward to seeing you at our Newport Beach, CA practice!
Breast Lift Reviews
"Dr. Kelshadi is the best!  He gave me the perfect breast lift with no implants needed.  I already have large breasts and they were just sagging more over time, but he totally worked his magic on me!  They're nice and perky, Still swollen (it's only day 2 after surgery) and I can't wait to see what I look like in a few weeks after the swelling goes down a bit.  I barely have any bruising and he also Did Lipo on my abdomen and also not very bruised.  I know my results are going to turn out amazing.  Dr. Kelshadi truly cares about his patients he has called to check up on me many times since my surgery and he's always easy to reach.  I highly recommend him!  His work is phenomenal!"
- N.R. /
Yelp /
Jun 29, 2016
"Very pleased with my breast lift - Dr. Kelshadi is the best! He gave me the perfect breast lift with no implants needed. I already have large breasts and they were just sagging more over time, but he totally worked his magic on me! They're nice and perky, Still swollen (it's only day 2 after surgery) and I can't wait to see what I look like in a few weeks after the swelling goes down a bit. I barely have any bruising and he..."
- N. /
RealSelf /
Sep 12, 2016
"Highly recommended!! - Very friendly and easy to talk to ... efficient and honest ... treats you like a real person... gave me a discount on the lift I needed because my body type was going to make the procedure easy for him. Easy to make contact with for any questions or concerns. Made the whole process very quick and simple. And the financing offered is great! Very very satisfied."
- P. /
RealSelf /
Feb 07, 2018
"For anyone that is looking to do something for themselves, no matter what the reason is, I would recommend SSK Plastic Surgery to anyone and everyone.  I have been waiting to have cosmetic surgery for 5 years after having my 3rd child, and went to multiple offices and spoke to 4 other surgeons prior to meeting Dr. Kelishadi.  Once I met with him, I felt comfortable and trusted him with my procedure.  Dr. Kelishadi was thorough, knowledgable and patiently answered all of my questions.  I had a tummy tuck, breast lift and augmentation, and liposuction of the back and love handle areas with a fat transfer into my butt/hips.  It was a 7.5 hour procedure that ended up being a little over 8 hours.  His staff was extremely helpful with all of the paperwork and financing leading up to the day of surgery, and the hospital staff that Dr. K is contracted with was warm and caring.  I was nervous about the procedure and my recovery, and Dr. Kelishadi personally made phone calls (even on Christmas Day because my surgery was just a few days before) to check in with me.  I was able to reach him directly with any questions or concerns- the care and level of service far exceeds any I have ever had in the medical field.I am now a little over 3 months post-op and I feel amazing and am so happy with my results.  SSK made this experience as easy as it could possibly be."
- K.M. /
Yelp /
Mar 24, 2018
"Mommy Makeover - Tummy Tuck and Breast Lift - Dr. Kelishadi is a rock star! I feel very blessed to have found such a great doc to do this surgery. His team, both Shea and Alejandra, are super nice and help you throughout the process. After a lifetime of heavy DD breasts, which were both pendulous and sagging after childbirth, I have beautiful C cup perky breasts. When I first saw them I began to cry because of how happy I was with..."
- W. /
RealSelf /
Mar 26, 2019
Previous
Next
Am I A Candidate for a Breast lift?
You are an ideal candidate for a breast lift if you suffer from the following five causes that can contribute to the droop (ptosis) of breasts of nearly any size:
Genetics
Aging
Constant gravitational pull
Cycles of fullness experienced during pregnancy and breastfeeding, followed by deflation
Weight loss
Pregnancy, breastfeeding, and weight changes can significantly alter a woman's shape. Sagging breasts with a lack of volume at the top, along with loose skin and additional fat in the abdomen (and possibly hips, thighs, and buttocks) can lower your confidence. You may wish to have a high-caliber Orange County breast lift surgeon improve your shape to a pre-pregnancy state and skyrocket your self-esteem.
Breast Lift Procedure options
To achieve our goal, the length and location of incisions are decided according to the amount of droop that must be corrected and the type of lift we've agreed on. The nipple-areola complexes are made the desired size and correct height. Keep in mind that as your Orange County Plastic Surgeon, Dr. Kelishadi's goals are to do all of this while placing your safety, satisfaction, and care as his top priority. A breast lift may be done on an outpatient basis, depending on your treatment plan, which may be performed:
Alone to maintain your current breast size but improve shape/position
With a breast reduction to remove excess skin and reshape the breast
With breast augmentation using implants to restore lost volume and increase size
Or as part of a bikini makeover to recharge your overall appearance
What To Expect With a Breast Lift
After outpatient surgery under general anesthesia (perhaps also with a local anesthetic to maximize pain control), you will recover in the post-anesthesia care unit (PACU) where our staff will review your post-operative care instructions that were discussed prior to surgery. We use simple dressings that are easy to take care of and comfortable support garments. When you are well enough for your driver to take you home, we intend you to have little to worry about so that you can start to enjoy the naturally elevated, youthful, and forward-looking results of your breasts.
Oral pain relievers should keep you comfortable. We will remove your light dressing at your first follow-up appointment in our Orange County office and then monitor your progress while your sutures dissolve over time. You may do light activities in 7-10 days but should avoid sports and other strenuous activities, including lifting over 10 pounds, for 3-4 weeks.
In some cases, we may use what has become known as advanced breast surgery. This is a state-of-the-art procedure that is able to offer more support for soft tissue, decrease the amount of scarring, and allow for more pocket control during the surgery itself. During the procedure, Dr. Kelishadi uses DuraSorb® mesh, which is an absorbable material that is thin, safe, and made from the exact same material that he uses for the sutures. We encourage patients interested in this technique to discuss the advantages with our team during their initial consultation.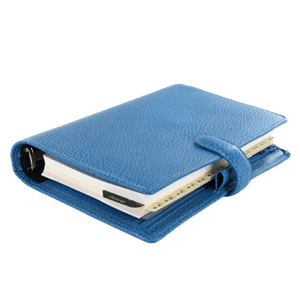 Your self-perception and confidence are critical throughout your life. Your breasts are a key part of that confidence, and you need to feel that they are proportional and attractive. Breast size, shape/fullness, and more are particular to each woman. You have envisioned how you would look in your ideal breast size, and you may wish it to match or exceed your hip size. The old standard of 36-26-36 may be your goal. No matter what the ideal picture and numbers are for you, you deserve to do something special for yourself. You deserve to have your needs met in the right procedure, done right the first time by a highly trained, highly experienced, and board-certified Orange County Plastic Surgeon.
For more information regarding Breast Lift recovery, please click the button below.
Learn More About An Innovative Breast Lift
Get a breast lift in Orange County to match your surgical needs. For more detailed information, please call (949) 515-SURG or contact us to set an appointment to discuss your situation with us.
Related Procedures
Related Posts