When we hear the words "breast surgery," or even "breast reduction surgery," it is not uncommon for our minds to automatically think about women. This is an unfortunate oversight, because there are a very large number of males in the U.S. diagnosed with a condition called gynecomastia. This condition causes excess tissue and/or fat to develop in the chest of males. Use of certain prescription and recreational drugs, including steroids, can cause enlarged male breasts (gynecomastia) at any time from puberty onward. The question is, what can be done about this condition, and how can it improve your quality of life? Plastic Surgeon Dr. Sean Kelishadi will be happy to discuss your condition and create a treatment plan that is unique to you. Please call SSK Plastic Surgery in Newport Beach, CA to schedule your personal consultation.
Am I A Candidate For Gynecomastia Surgery?
Male breast reduction treatment is reserved for men with visible excess breast tissue that cannot be reduced with a healthy lifestyle or exercise and diet. If you are frustrated by the appearance of your chest (but at a good weight), you could possibly benefit from gynecomastia surgery performed by Dr. Kelishadi at SSK Plastic Surgery. Teenagers may also attain positive results from gynecomastia treatment; however, a future procedure may be necessary later during adulthood if abnormal breast tissue continues to form. In your initial consultation with Dr. Kelishadi, treatment considerations will be given and may include the likelihood and feasibility of undergoing surgery to correct the condition.
What Are The Benefits Of Gynecomastia Surgery?
Gynecomastia surgery, or male breast reduction, can reshape your chest for a new look, with benefits like:
Reducing unwanted chest fat
Defining the pec muscles
Creating a more chiseled, masculine appearance
Improving movement and mobility
Letting you wear the shirts you want (or no shirt at all)
Achieving dramatic, long-lasting results
Recovery time is short
Reviews
"Dr. Kelishadi is amazing!!! He made me feel so comfortable! I had Breast Augmentation  May 26th. I'm three months out and loving my results! I was very self conscious  about my chest. My breasts shrunk due to breast feeding. I didn't even want to change in front of my husband.  (he loved them no matter what lol) and now I am feeling so great about it! He said he's even noticed a boost in my confidence level. I love it! i feel good..i feel sexy. I never thought I  would actually go through with getting this done, but Dr. Kelishadi and his staff helped me with every step of the way. He was very caring and checked up on me after surgery. His staff was very nice as well. All so helpful! I highly recommend him!"
- J.V. /
Yelp /
Jul 27, 2017
"I had my consultation and hands down the best experience ever! The Dr Kelishadi took his time with me during our consultation. He's a great listener but an even better educator. He was engaging and extremely knowledgeable he truly loves what he does and it shows! I will be moving forward with him and can't wait to see the final result!"
- M.O. /
Yelp /
Oct 22, 2021
"Here is the before (on right) and after (on left, brighter pic) pics.My main issue was the crease between my eyes, in the middle, slightly above and in my brow area.  In the pics it looks slight but in real life I had a definite crease, which was obvious.As you can see that has been taken care of!!!  Also the other wrinkles on my forehead area look much better, too.The staff at SSK, NB was amazing and Dr. Kelishadii is  top notch!Krystal- thanks again for making my 1st Botox experience a awesome one and giving me such amazing results.PS still seeing the results."
- A.H. /
Yelp /
Oct 12, 2021
"This review is for Krystal. I was going to SSK for a consultation (from out of town) and since I was going to be in the office, I thought I should make the most of it and have Botox done while there. I had only had Botox done 1x before and it was approx 3 years ago. It was an awful experience, but  I thought I would give SSK and Krystal a try and see if it would be any better. I informed the staff that I have a phobia of needles and so anything we could do to make it better would be much appreciated. Their office is clean and very nice and puts you at ease. Krystal did everything possible to make it the best experience- and it was! She didn't draw on my face, but rather on the paper next to her, she used the best needles to make them the most effective and reduce pain, she applied a numbing cream (AMAZING), let me listen to music and checked in with me during. Her technique was incredible and you can tell she truly is a master of her craft! I didn't pass out. I didn't hurt and I didn't even bruise!!! My lines are worlds better and it is all because of Krystal. Thank you for listening to me and taking the time to do a great job! You're so talented."
- L.F. /
Yelp /
Oct 12, 2021
"Ladies if you are thinking about getting any type of cosmetic surgery done, this is the place!!  From financing to the surgery it was such a easy process.  Dr. Kelishadi and his assistant Valerie are awesome!  Dr. Kelishadi takes the time to discuss your expectations and what he can do for you.  I got my lift and augmentation in July, now I am going back for my tummy tuck and fat transfer to my buttocks.  I am beyond excited, thank you Dr. Kelishadi!"
- I.J. /
Yelp /
Oct 03, 2021
Previous
Next
How is Gynecomastia Treated?
Liposuction removes excess fat that is unresponsive to diet and exercise, thereby achieving more proportionate and more pronounced contours to look trimmer and more attractive. Ultrasound-, Power- or VASER-assisted techniques may be employed to facilitate fat removal.
Direct excision of gynecomastia may be performed for dominant breast masses or thick breast tissue that can not be liposuctioned. The excised tissue is sometimes sent to pathology for testing. Direct excision can also be performed for the majority of the breast tissue including fatty tissue through an incision around a portion of the areola. A drain may need to be placed into the breast skin envelope to accelerate healing and reduce the risk of fluid accumulation.
Mastopexy may be performed for rare, extreme cases. Mastopexy involves removal of skin and a small amount of breast glandular tissue, repositioning of the nipple and improvement of the breast position with lifting. Several incision approaches may be used, including incisions around the areola, in the inframammary fold, and vertically between the areola and the fold.
Direct excision of gynecomastia plus liposuction is the preferred technique utilized in most cases. This combination strategy is performed to minimize scars and also provide the best contour and aesthetic outcome. With this approach, liposuction is used to remove fatty tissue and also contour the borders of the breast with the axilla and abdomen. Additionally, the liposuction cannula can help break up a well-defined inframammary fold, which is a feminizing feature of enlarged male breasts. In men, this area should "blend" with the abdomen. The hard, thick, glandular tissue can be removed via direct excision through a small incision usually concealed within the inferior border of the areola.
What is the Recovery Process After Gynecomastia Treatment?
Surgery to treat gynecomastia is usually an outpatient procedure. When your driver takes you home, you will be wearing compression garments and you should continue to wear them for a few weeks to encourage optimal healing. Further information follows:
Walking is permitted and healthful while you recover, especially during the first week when you will need to avoid strenuous activities.
Your recovery time and amount of bruising and swelling will depend on numerous factors such as what strategies were employed for your surgery, your health, your age, and if any other procedures were performed.
You may be able to return to work in about a week, or even less, depending on the extent of your procedure(s) and the physical demands of your job.
Your deep sutures will dissolve over 2-6 months to support your incisions during the most critical stages of wound healing and collagen remodeling; any external sutures you see will be removed within two weeks. For the next several months, the connective tissue in your skin will keep contracting (using the beneficial effects of scars contracting over time--scars can be on the inside where you can't see them, too!) and adjusting to the removal of fat and tissue that has taken place.
Final results should show your trimmer contours in 1-6 months and can be long-lasting through a consistent program of a healthful diet and appropriate exercise.
How much does male breast reduction cost?
Gynecomastia is a medical issue that requires an experienced surgeon. For this reason, Dr. Kelishadi suggests you focus on how to get your best results rather than costs. To help make male breast reduction surgery fit your budget, SSK Plastic Surgery accepts several payment methods. We can also help you locate low-interest medical financing. While surgery for gynecomastia is usually not covered by health insurance, it's worth talking to your insurer to check.
What causes gynecomastia?
Gynecomastia develops in men when there is an imbalance in the hormones. In most cases, gynecomastia is linked to the long-term use of androgens and anabolic steroids. It can also be caused by using illegal drugs, like marijuana or heroin. Gynecomastia may also be caused by some medical conditions (hyperthyroidism, hypogonadism, and tumors) or some medications (highly active antiretroviral therapy for AIDS, chemotherapy, and anti-anxiety medications).
How can I tell if I have gynecomastia?
Gynecomastia is excess breast tissue growth in the male chest, which may cause pain, tenderness, and swelling. Some patients may have false gynecomastia (also known as pseudogynecomastia), so Dr. Kelishadi encourages patients to lose weight by following an exercise plan and healthy diet before considering surgery. If you still have excess breast tissue when you are at a healthy weight, Dr. Kelishadi will perform an examination and tests to diagnose gynecomastia. This may include blood tests, a mammogram, or a biopsy to look for other causes like an infection or the breast tissue (mastitis) or cancer.
Can gynecomastia be treated with exercise or pills?
The most effective treatment for gynecomastia is male breast reduction surgery. Currently, the FDA (Food and Drug Administration) hasn't approved any medications to treat gynecomastia. Although they are not approved for the treatment of gynecomastia, a few breast cancer medications (Tamoxifen or Raloxifene) may give you minimal improvements. Upper body weight training to build the pectoral muscles cannot reduce the excess breast tissue and may even make the breasts look more prominent.
Will this fix puffy or pointy nipples?
Puffy or pointy nipples may be caused by glandular gynecomastia. If this is a concern for you, be sure to tell Dr. Kelishadi at your consultation. He will customize your treatment plan to use the best technique and incision pattern to correct your nipples. Large areolas may also be corrected during surgery for gynecomastia. It's important to be honest with Dr. Kelishadi about all your concerns and wants in your initial consultation, so he can ensure the results you want.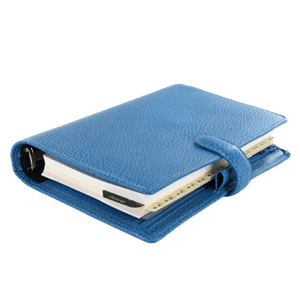 Achieve a More Masculine Chest
The cost of the procedure varies based on the complexity of your treatment, time needed for anesthesia, and use of facilities. This along with the associated risks of the custom-tailored procedure are best discussed in person during your consultation as each person's situation is unique. It isn't uncommon for such a condition to alter the quality of one's life. Gynecomastiahas affected many men by means of their self-esteem, their sex lives, as well as their activities. There is no need to continue to be ashamed; instead, take control and embrace a better feeling you. For more information on plastic surgery procedures used to treat gynecomastia, contact us today to schedule a consultation and we will address all your questions and concerns.
Related Procedures
Related Posts