When we hear the words "breast surgery," or even "breast reduction surgery," it is not uncommon for our minds to automatically think about women. This is an unfortunate oversight, because there are a very large number of males in the U.S. diagnosed with a condition called gynecomastia. This condition causes excess tissue and/or fat to develop in the chest of males. Use of certain prescription and recreational drugs, including steroids, can cause enlarged male breasts (gynecomastia) at any time from puberty onward. The question is, what can be done about this condition, and how can it improve your quality of life? Plastic Surgeon Dr. Sean Kelishadi will be happy to discuss your condition and create a treatment plan that is unique to you. Please call SSK Plastic Surgery in Newport Beach, CA to schedule your personal consultation.
Reviews
"Dr. Kelishadi is amazing!!! He made me feel so comfortable! I had Breast Augmentation  May 26th. I'm three months out and loving my results! I was very self conscious  about my chest. My breasts shrunk due to breast feeding. I didn't even want to change in front of my husband.  (he loved them no matter what lol) and now I am feeling so great about it! He said he's even noticed a boost in my confidence level. I love it! i feel good..i feel sexy. I never thought I  would actually go through with getting this done, but Dr. Kelishadi and his staff helped me with every step of the way. He was very caring and checked up on me after surgery. His staff was very nice as well. All so helpful! I highly recommend him!"
- J.V. /
Yelp /
Jul 27, 2017
"I can't say enough good stuff about Jolene. In fact, I followed her to SSK from her previous job. She's incredibly skilled and always works with me to achieve the perfect natural results I want. I really feel like she listens to what I want, and she makes sure I'm 100% happy before I leave the office. She is so sweet, while exuding a confidence and professionalism that puts me at ease. She's also incredibly generous with her time, and gives excellent follow-up care and advice via text. I'm grateful I found her!"
- Z.W. /
Yelp /
Mar 20, 2020
"I am so happy Dr K introduced me to Jolene! She doesn't over sell, says no if it's not going to look natural and just makes you feel safe, sexy and appreciated! . Please consider SSK Plastic Surgery before deciding! Love this family!"
- E.L. /
Google /
Mar 19, 2020
"SSK Plastic surgery is the best plastic surgeons office in OC. Their entire staff is amazing and is very responsive. Jolene is their injector there and is amazing. I have gotten Botox, filler, and a few laser treatments from her and she is amazing. She always preps you on what exactly to expect, how it will feel, the results and she always follows up with you every day after. At SSK they really put their patients health and concerns first! Dr. K always comes in before the procedure and lets you know what to expect and sort of walks you through the process to ensure you know you are in good hands. He has some of the most talented people working at SSK! Jolene is also the sweetest person ever and will make you feel comfortable throughout the entire process :)"
- S.C. /
Yelp /
Mar 19, 2020
"Dr. Kelishadi is hands down the best plastic surgeon in Orange County. He and his team made me feel comfortable and always taken care of. Shea and Alejandra answered any and all questions I had prior to my consultation. The team of  anesthesiologists were world class and put my mind at ease prior to surgery. Dr. Kelishadi treated me like I was his  only patient and was constantly checking in with myself and my husband post op and ready to answer any questions I've had since. If you have any desire to have any cosmetic procedures done, I encourage you to go see the very best and that is Dr. Sean Kelishadi. In addition to having my breasts augmentation at SSK, I have also been lucky enough to become a patient of nurse Jolene Retaskie. I reached out to her with some questions regarding Botox. She answered all of my questions and also provided me get resources to get discounts and coupons which was amazing!! She was so gentle and explained each step as I got my first dose of Botox. After she followed up with me and since then she checks in and always she's any specials or contests with me. As a busy working mom it's so nice to have a safe place to have "work" done. I highly recommend Jolene for all your   injections needs!"
- L.S. /
Yelp /
Mar 19, 2020
Previous
Next
How is Gynecomastia Treated?
Liposuction removes excess fat that is unresponsive to diet and exercise, thereby achieving more proportionate and more pronounced contours to look trimmer and more attractive. Ultrasound-, Power- or VASER-assisted techniques may be employed to facilitate fat removal.
Direct excision of gynecomastia may be performed for dominant breast masses or thick breast tissue that can not be liposuctioned. The excised tissue is sometimes sent to pathology for testing. Direct excision can also be performed for the majority of the breast tissue including fatty tissue through an incision around a portion of the areola. A drain may need to be placed into the breast skin envelope to accelerate healing and reduce the risk of fluid accumulation.
Mastopexy may be performed for rare, extreme cases. Mastopexy involves removal of skin and a small amount of breast glandular tissue, repositioning of the nipple and improvement of the breast position with lifting. Several incision approaches may be used, including incisions around the areola, in the inframammary fold, and vertically between the areola and the fold.
Direct excision of gynecomastia plus liposuction is the preferred technique utilized in most cases. This combination strategy is performed to minimize scars and also provide the best contour and aesthetic outcome. With this approach, liposuction is used to remove fatty tissue and also contour the borders of the breast with the axilla and abdomen. Additionally, the liposuction cannula can help break up a well-defined inframammary fold, which is a feminizing feature of enlarged male breasts. In men, this area should "blend" with the abdomen. The hard, thick, glandular tissue can be removed via direct excision through a small incision usually concealed within the inferior border of the areola.
What is the Recovery Process After Gynecomastia Treatment?
Surgery to treat gynecomastia is usually an outpatient procedure. When your driver takes you home, you will be wearing compression garments and you should continue to wear them for a few weeks to encourage optimal healing. Further information follows:
Walking is permitted and healthful while you recover, especially during the first week when you will need to avoid strenuous activities.
Your recovery time and amount of bruising and swelling will depend on numerous factors such as what strategies were employed for your surgery, your health, your age, and if any other procedures were performed.
You may be able to return to work in about a week, or even less, depending on the extent of your procedure(s) and the physical demands of your job.
Your deep sutures will dissolve over 2-6 months to support your incisions during the most critical stages of wound healing and collagen remodeling; any external sutures you see will be removed within two weeks. For the next several months, the connective tissue in your skin will keep contracting (using the beneficial effects of scars contracting over time--scars can be on the inside where you can't see them, too!) and adjusting to the removal of fat and tissue that has taken place.
Final results should show your trimmer contours in 1-6 months and can be long-lasting through a consistent program of a healthful diet and appropriate exercise.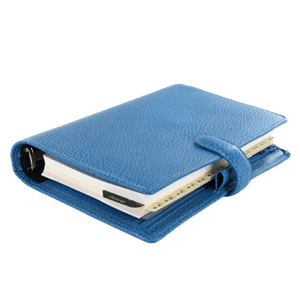 Achieve a More Masculine Chest
The cost of the procedure varies based on the complexity of your treatment, time needed for anesthesia, and use of facilities. This along with the associated risks of the custom-tailored procedure are best discussed in person during your consultation as each person's situation is unique. It isn't uncommon for such a condition to alter the quality of one's life. Gynecomastiahas affected many men by means of their self-esteem, their sex lives, as well as their activities. There is no need to continue to be ashamed; instead, take control and embrace a better feeling you. For more information on plastic surgery procedures used to treat gynecomastia, contact us today to schedule a consultation and we will address all your questions and concerns.
Related Procedures
Related Posts