Throughout life many experiences, emotions, hormonal eruptions, habits, diseases, and aging can dramatically affect the appearance of skin for women and men alike. Fortunately, effective choices can lessen the visible effects of aging and blemishing to restore an aesthetic image. Board-certified Plastic Surgeon Dr. Sean Kelishadi offers BOTOX® wrinkle relaxers that can help improve your facial profile. To learn more, feel free to schedule a consultation at SSK Plastic Surgery in Newport Beach, CA.
BOTOX® Reviews
"Dr. Kelishadi is amazing !! I had A breast augmentation done, Lip Injections and Botox by Dr Kelishadi and My results were fantastic! Not only is his work amazing but he has the absolute best personality and actually cares  about his patients. He will call and check on you personally and always makes sure his patients are happy and comfortable. I wouldn't go anywhere else !"
- M.B. /
Yelp /
Jan 21, 2016
"Did my brotox with Dr. Kelishadi and it superseded my expectations. I recommend anyone that is intrested in getting botox to Dr. Kelishadi he is the best in the industry. Everyone at SSK is helpful and makes you feel comfortable with any questions you have."
- J.R. /
Yelp /
Jun 09, 2016
"HIGHLY RECOMMENDED! Dr. Kelishadi coached me through my first Botox experience. As nervous as I was, he made me feel at ease by explaining step by step what my experience would be like. I immediately became excited to proceed and was incredibly pleased with the results! I quickly referred several friends to him, given that I had such a great experience. They were also very pleased with their results, as a few went forward with breast augmentation surgery and looked AMAZING after. These friends also stated their pain was well managed post-operatively and were back to work within a few days. He is at least worth meeting for a consult, as his bedside manner with patients is like no other!"
- E.G. /
Google /
May 15, 2016
"Botox for my Birthday! - Louisville, KY - As I was approaching my 50th birthday later in the year, I decided to try Botox for the first time. Dr. Kelishadi exceeded my expectations of the outcome. He was very informative as to what to expect and answered any questions I had. I am very pleased with the results and would highly recommend him for any cosmetic procedure you may be contemplating. He is very concerned with his patients..."
- T. /
RealSelf /
Sep 17, 2014
"Dr. Kelishadi is incredible! I had my first Botox experience with him when he worked in Louisville-he was professional and patient, made sure I was comfortable and numbed up prior to the injections. He called me several days after to check on me, asking me how I felt about the results(Which I was very pleased with!) and made sure any questions I had were answered.  Since my experience I referred him to several friends who were very pleased with their consultations and results.  Highly recommend!"
- E.P. /
Yelp /
Feb 07, 2016
Previous
Next
Who is a Candidate for BOTOX?
Furrows and creases can form in your face from years of frowning, concentrating, squinting, smoking, or expressing everyday emotions. Smoking adversely affects the skin overall, especially in pursed lines around the mouth. Whatever your cause of visible aging, over time, your skin loses elasticity—it won't bounce back to its original fullness and smoothness, leaving behind permanent lines and creases, even when your face is calm and your muscles aren't moving. Skin tone and texture--especially of the face, neck, and hands--can be improved with remedies that produce tightening, filling, smoothing, or a combination.
What to expect during BOTOX
Although we can't erase the habits, emotions, or other damage that created the crevices in your skin, BOTOX can be a great treatment option to temporarily diminish the varying degrees of lines, wrinkles, and folds on your face. Strategically-placed injection treatments are quick, usually without pain or side effects. An occasional patient experiences a little short-term tenderness, redness, bruising, or swelling that can be aided by a cold pack. Patients normally return immediately to their regular activities.
The addition of neurotoxin to the face and neck area is a useful adjunct to diminish lines and bands seen when making active facial expressions--helping us to keep you looking younger.
Botox Cosmetic® and Dysport® neurotoxins block the nerves from activating the muscles that cause undesirable wrinkles during facial expressions. Our knowledge of anatomy allows us to target those offending muscles, while preserving those muscles that help to keep you looking young. Full results usually show in about a week and last several months.
Other treatments such as dermal fillers like Juvéderm and Radiesse can also help to replace lost collagen and to "volumize" areas such as cheeks and hands that have lost fullness. They can also be used in conjunction with wrinkle relaxers such as BOTOX and Dysport. The result can be a rejuvenated look that normally lasts from months to a couple of years (based on the area and product used). We are all unique in how we age and where we are most affected. Depending on your degree of damage, you may need more than one treatment and/or regular maintenance to furnish the most benefit.
Our goal is to restore a result that is more youthful yet so "natural appearing" that others won't know you had anything done--they'll just say you look refreshed and younger!
How many BOTOX injections will I need?
The number of BOTOX treatments given will differ according to personal goals and the depth and severity of your facial lines. Our staff at SSK Plastic Surgery can determine the appropriate number of injections according to your targeted aesthetic goals and whether you wish to treat the brow area, forehead, or Crow's feet. To prolong your aesthetic outcomes, our team could recommend getting follow-up BOTOX injections about every 3 – 4 months.
Can I combine BOTOX with other aesthetic services?
BOTOX treatments often pair well with other nonsurgical services for women and men who prefer to address aging concerns. If you have deeper and more severe lines and wrinkles, we might talk with you about administering a dermal filler for your smoothest outcomes. To further improve a youthful, radiant glow, Dr. Kelishadi may provide additional complementary treatments, such as microneedling with PRP or facials.
Is there a variation among wrinkle reducers and fillers?
Even though wrinkle relaxers, such as BOTOX, are used to decrease facial lines by temporarily freezing your muscle contractions, fillers are a separate category of cosmetic options that enhance facial volume. Dermal fillers are intended to plump gaunt-looking areas and soften static wrinkles. If you wish, Dr. Kelishadi may discuss with you whether or not you might benefit from a dermal filler to complement your BOTOX results.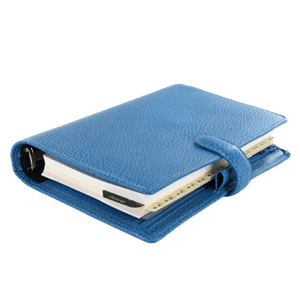 Younger-Looking Skin with Nonsurgical Treatments
Before your Botox or Dysport or any other procedure in our Newport Beach office, we will discuss your needs and set reasonable expectations to enhance your natural features. With extensive knowledge of facial anatomy, we strive to achieve the aesthetic result you desire with your utmost safety in mind.
At SSK Plastic Surgery, Dr. Kelishadi and his team are here to listen, personalize a treatment plan with you, and then share in your satisfaction as a member of our extended family of patients. Feel free to call us at (949) 515-SURG to schedule a comfortable, discrete consultation.
Related Procedures
Related Posts