The Southern California environment exposes people to strong sunlight everyday. Genetics and an excessive amount of sun exposure can put you at a greater risk for skin cancer or the development of unwanted moles. If you have an unsightly mole or cancerous skin legion. Plastic Surgeon Dr. Sean Kelishadi can remove the affected area by using modern surgical methods. At SSK Plastic Surgery in Newport Beach, we can evaluate the area, guide you toward correct treatment based on size and pathology, remove the tumor or mole, and repair the wound with minimal scarring.
The skin surrounding a tumor, mole excision, or a wound repair should be reconstructed gently and skillfully by a plastic surgeon to lessen or conceal scars, especially on the face. Although not always possible, we strive to recapture normal function and symmetric appearance in an outstanding aesthetic result.
Mole Removal Reviews
"9 days post op and feeling great! If the Dr said it was ok i would be running miles and back to my workout routines. (But i will obey the drs orders) Received: 1) Mole removal that could ONLY be done by a plastic surgeon due to it being right on my lip line. It was a mole that was growing and i was self conscience about my whole life.2) 385 cc breast augmentationLeading up to: Dr has a great sense of humor yet professional. Lindsey is and has been a great asset to the office, with always responding in a timely manner with honesty and sincerity. I received a consultation and saved because i didnt want to finance ANYTHING , i held up to my agreement with going with Sean, and Sean held up his with taking good care of me. I have a long road to recovery on my lip due to the removal but at 9 days i am already impressed and looking forward to continued healing. I have slight discomfort when i sleep and random times throughout the day but nothing i cant handle or even feel i need to take medicine for. I quit the hard meds on day 2 and ibuprofen by day 4. Excellent job,  keep up the amazing work!! I highly recommend."
- A.S. /
Yelp /
Dec 31, 2017
Previous
Next
What to expect during mole removal
We have many highly effective tools in our arsenal to tailor a treatment for you. Together in our Orange County office we pride ourselves on skin cancer removal, mole removal, and laser skin treatments. We can look at computer images, photos, and more to determine your goals and best options. Our choices include:
gentle chemical peel, laser, and microdermabrasion treatments
neurotoxins and fillers
individualized skin care with medical-grade formulations that are more likely to give you noticeable results
surgical reconstruction where a tumor/mole was just removed or a wound repaired.
Chemical skin peels and laser skin treatments gently remove signs of damage and minor aging in the skin's upper layer to show a fresh, invigorated look, or can be calibrated to penetrate further to target deeper problems like wrinkles and acne scars. With BotoxCosmetic or Dysport neurotoxins, we can alleviate active wrinkles made with movement of facial muscles. With fillers (hyaluronic acid, fat, or other materials), we can restore lost volume, soften static creases usually seen when the face is not animated, or give a subtle "lift" to tissue that has descended.
Our top-of-the-line skin care products and other treatments can achieve healthier, tighter, glowing skin that represents the appealing features of youth. Your personalized "formula" will be based on your medical history, condition, goals, and most-affordable option.
Curious about skin resurfacing before and after treatment? Additional types of treatments may help to rejuvenate your skin to an overall optimum condition. Which other skin procedures can help you to look your best?
We can use laser skin treatment and resurfacing, fillers, chemical peels, or top-of-the-line skin products to treat and improve the impression of stretch marks; scars from acne or surgeries; sun-damaged, excessively-oily, or unevenly-textured skin; and various types of skin blemishes, such as age spots (or sun spots), red or yellowish spots, freckles, small facial veins, and rosacea.
Facial contouring can aid in correcting facial volume via the addition, removal, or transfer of fat between sites to render the fullness and shape appropriate for you.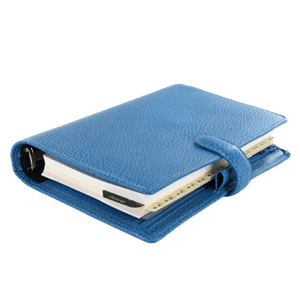 In an appointment with Dr. Kelishadi and our caring staff, we can talk with you and answer your questions fully to form an appropriate skin cancer removal, mole removal, or laser skin treatment plan for you. Your needs are our priority. Please call (949) 515-SURG to receive outstanding, yet confidential, care and service.
Related Procedures