What is a Brazilian Butt Lift?
It has been said that each of us is wonderfully made. Although some of us agree when looking in the mirror, most of us find some fault with our looks and tend to think that "wonderfully made" applies much more to certain other people. Let's face the truth: some of us are given more or less to work with regarding beauty, simple attractiveness, and even body contours. You may complain about what genes your parents gave you or you may not like the unintentional changes that occurred over time due to aging, neglect, trauma, or injury. As a direct result, you may decide to make positive corrections and improvements to suit your needs, desires, and goals. Dr. Sean Kelishadi can help you with those changes through a Brazilian butt lift to enhance to shape and volume of your buttocks. In Newport Beach, CA, your improved look is only steps away at SSK Plastic Surgery. We look forward to creating a plan that will help enhance your curves!
Brazilian Butt Lift Reviews
"Amazing - I am 35 years old and was looking for a curvy figure... Dr. Kelishadi performed lipo with fat transfer and I have to say my husband and I are thrilled with the results. Dr. Kelishadi was great, made us feel at ease and was there through the recovery every step of the way. If we had any questions he was a phone call away. I've had plastic surgery with other doctors but they do not compare to..."
- A. /
RealSelf /
Aug 14, 2017
Previous
Next
Is a Brazilian Butt Lift Right for Me?
Some people who have abundant flesh and fat on the buttocks consider it a blessing and like the curves they see in the mirror. On the other side of things, some who lack sufficient eye-catching fat and curves in that area feel cursed and cheated; they desire a distinctive, abundant shape that will fill out their clothing and enhance their sex appeal. If this sounds like you, there's a good chance you might be an ideal candidate for a Brazilian butt lift.
How is a Brazilian Butt Lift Performed?
As one of Orange County's premier plastic surgeons, Dr. Kelishadi can augment your buttocks to achieve this goal by using one of the following methods:
Your own fat/tissue can be liposuctioned from an area of excess and injected into the appropriate area of the gluteal region (liposculpture) to create the desired fullness or "lift."
A combination of a Brazilian butt lift and implants. Implants/gluteoplasty is usually for people who don't have enough fat for liposuction and transfer/injection to create the desired augmentation/lift.
The all-natural "lift" procedure is often referred to as a Brazilian butt lift because Brazilian women have a reputation for being blessed with buttocks of excellent fullness and shape. Many plastic surgeons consider the lift to be ideal for augmentation because of its elevated level of safety.
With either method, equally careful contouring of the region completes the desired look. Depending on the degree of desired augmentation and the amount of available injected fat, you may opt for additional sessions of augmentation for your Orange County Brazilian butt lift. At the same time, lax musculature and loose skin can be repaired and tightened. The enhancement should look natural and contoured. As your Orange County Plastic Surgeon, Dr. Kelishadi can also do this procedure to correct congenital or traumatic effects to the buttock region. It follows logically that the buttock augmentation in Orange County and the thighs must be made proportionate for a flowing and balanced look. As a result, liposuction of the thighs and/or of the back/flanks may be indicated to provide the best contour/silhouette. These techniques may be performed alone or as part of a Mommy Makeover along with a breast augmentation, or a tummy tuck to achieve an appearance of greater comparative proportion and overall rejuvenation.
What REsults Can I Expect from a Brazilian Butt Lift?
Most of the time, a Brazilian butt lift or a combo with implants can be done on an outpatient basis. During your pre-op appointment, we will go over post-op do's and don'ts with you again and you may be instructed to wear a post-op compression garment. After you are taken home, you may use over-the-counter or prescribed oral pain medications, and you should have someone available to help you for a few days. Patients usually return to normal activities after recovering for 2-3 weeks. You will be impressed as you notice the enhanced contour right away! The final contour of your Brazilian butt lift in Newport Beach will usually continue to improve as the collagen and scar within the operated area mature during the phases of wound healing over the next 6-12 months.
Our staff is honored to serve your needs with the finest attention, technique, and follow-up care. During the procedure, we do everything we can to minimize bruising and swelling with gentle tissue handling, meticulous hemostasis, good blood pressure control, and a combination of many other proven strategies. Every surgical procedure comes with a degree of risk; fortunately, minor complications that do not affect the results happen only occasionally and major complications happen rarely.
For more information regarding Brazilian Butt Lift recovery, please click the button below.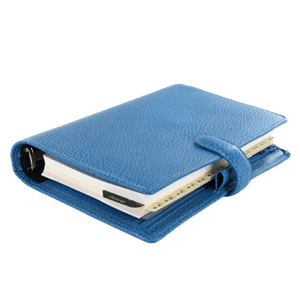 At SSK Plastic Surgery, Dr. Kelishadi and his team are here to listen, personalize a treatment plan with you, and then share in your satisfaction as a member of our extended family of patients. Feel free to call us at (949) 515-SURG and schedule a comfortable, discreet consultation for the procedure you long to have. We'll be here when you need us—before, during, and after.
Related Procedures
Related Posts