What is a Brazilian Butt Lift?
It has been said that each of us is wonderfully made. Although some of us agree with that sentiment when looking in the mirror, the reality is that most of us find some fault with our looks. Whether you have experienced unwanted physical changes as a result of pregnancy, aging, or weight loss or you simply feel your genetics are to blame, cosmetic surgery can help address your concerns and give you the confidence you deserve. Sought-after board-certified plastic surgeon Dr. Sean Kelishadi is proud to offer the most advanced cosmetic treatments and procedures, including the wildly popular Brazilian butt lift, in Newport Beach, CA. With BBL surgery, the sexy, natural look you want is only steps away at SSK Plastic Surgery. We look forward to creating a customized surgical plan that will help enhance your curves for years to come!
Brazilian Butt Lift Reviews
"Dr. Kelishadi is without a doubt the kindest, most sincere doctor - I am 2 weeks and 2 days post op from my Mommy Makeover with Dr. Kelishadi. I had a breast implant replacement from saline to gummy silicone and a breast lift. Dr. Kelishadi recommended a tummy tuck for an ultimate waistline and flat tummy but I felt it was too intense and chickened out lol! So I did a BBL instead which is lipo and fat transfer to my butt. I wanted a very natural shaping vs a huge butt. During the consultation Dr.Kelishadi paid very close attention to what I wanted and spent the time with me to explain each procedure and possible outcome. PreOp everything was online to review prior to surgery and Dr. Kelishadi answered all my questions during our preop appointment. Surgery day I was super nervous this was my 4th time going under anesthesia and my biggest surgery out of those. The staff made me comfortable and once Dr.Kelishadi arrived I was as comfortable as I could be. After surgery I stayed at the Laguna Recovery center for 3 nights which Dr.Kelishadi referred me to. Looking at my immediate results I was beyond impressed. It was better that what he explained and better that the pictures he showed me. I am still swollen and recovering however I'm super excited about how everything is healing and can't wait to see how everything goes in the next couple months. Dr. Kelishadi was very nice and concerned about my health and healing during my recovery and he checked in with me on his personal cell frequently. I've had plastic surgery twice before and Dr.Kelishadi is without a doubt the kindest, most sincere doctor I have had. I highly recommend him and may even bite the bullet and do the tummy tuck in the future. After seeing how well he taped me up after surgery and how well I'm healing I think he would do an incredible job with a tummy tuck!Updated on 12 Mar 2021:I don't have the before pictures yet but will upload them once I have a chance.I do want to note that the Laguna Recovery center was ~$900 per night and had great service. However I noticed I was missing 10 pain killers (norco) when I got home. When I asked them about it they were not helpful nor did they return the meds which they admitted to removing from my medical bag. Regardless I still highly recommend Dr. Kelishadi and will follow up in a couple more weeks."
- V. /
RealSelf /
Mar 25, 2021
"Amazing - I am 35 years old and was looking for a curvy figure... Dr. Kelishadi performed lipo with fat transfer and I have to say my husband and I are thrilled with the results. Dr. Kelishadi was great, made us feel at ease and was there through the recovery every step of the way. If we had any questions he was a phone call away. I've had plastic surgery with other doctors but they do not compare to..."
- A. /
RealSelf /
Aug 14, 2017
Previous
Next
Is a Brazilian Butt Lift Right for Me?
If you've spent hours in the gym and have done countless squats without ever getting the round, curvy butt you want, you're most definitely not alone. Thousands of men and women desire a shapelier backside that is popular among Hollywood celebrities but simply can't achieve this look through traditional diet and exercise. Furthermore, many of these patients have unwanted fat they're hoping to eliminate on another part of their body. If this sounds like you, there's a good chance you might be an ideal candidate for a Brazilian butt lift.
How is a Brazilian Butt Lift Performed?
As one of Orange County's premier plastic surgeons, Dr. Kelishadi can enhance your curves through one of the following Brazilian butt lift (BBL) methods:
Your own fat can be removed via liposuction from the abdomen, hips, thighs, or another area and injected into the buttocks to create the desired fullness and shape.
A combination of a Brazilian butt lift and glute implants may be recommended for patients who don't have enough fat for BBL alone.
While patients often prefer BBL vs. glute implants as a more natural alternative to butt augmentation, many plastic surgeons consider BBL to be ideal because of its elevated level of safety. Because Brazilian butt lift uses a patient's own fat instead of synthetic implants, there is minimal risk of adverse or allergic reaction.
With either method, equally careful and precise contouring of the region completes the desired look. Depending on the degree of desired augmentation and the amount of fat available for transfer, you may opt for multiple sessions of augmentation for your Orange County Brazilian butt lift. In many cases, additional liposuction on the waist, hips, flanks, or thighs helps to further accentuate the newly enhanced butt. These techniques may be performed alone or as part of a larger mommy makeover procedure - along with a breast augmentation or a tummy tuck - to achieve a more complete transformation.
What REsults Can I Expect from a Brazilian Butt Lift?
In the majority of cases, Brazilian butt lift is performed as an outpatient procedure, meaning patients will be released the same day to begin their recovery at home. During your pre-op appointment, we will go over BBL recovery do's and don'ts with you again. You will likely need to wear compression garments after BBL surgery to help reduce swelling and encourage a smooth, natural-looking result. Patients are typically able to return to work about 1-2 weeks after Brazilian butt lift, though modified sitting techniques - including the use of a donut pillow - will be essential for taking pressure off the buttocks and ensuring the best possible result. More strenuous physical activity, including exercise, will be off limits for up to 4-6 weeks. While you may notice a larger butt right away, the final results of Brazilian butt lift can take up to 6-12 months to be fully apparent as the fat cells establish a permanent blood supply and the postoperative swelling fully resolves. Patients who maintain a stable weight with diet and exercise can enjoy their BBL results for many years. However, losing or gaining weight after a Brazilian butt lift can significantly compromise or even reverse your results.
Our staff is honored to serve your needs with the finest attention, technique, and follow-up care. During the procedure, we do everything we can to minimize bruising and swelling with gentle tissue handling, meticulous hemostasis, good blood pressure control, and a combination of many other proven strategies. Every surgical procedure comes with a degree of risk; fortunately, minor complications that do not affect the results happen only occasionally and major BBL complications are extremely rare.
For more information regarding Brazilian Butt Lift recovery, please click the button below.
How much does a Brazilian butt lift cost?
Your total cost for a Brazilian butt lift (BBL) will include the costs for both liposuction and fat transfer, anesthesia, facility fees, and pre-and post-operative care. Once Dr. Kelishadi has developed your treatment plan, he will be better able to estimate your costs. It's best to concentrate on choosing a seasoned plastic surgeon you feel comfortable with, like Dr. Kelishadi, so we'll help make your Brazilian butt lift affordable. SSK Plastic Surgery takes several payment methods, and we can help you find low-interest medical financing.
Should I get implants or a fat transfer?
If you want to improve the shape and size of your buttocks, you can choose butt augmentation with either silicone implants or fat grafting (the Brazilian butt lift). In your consultation, Dr. Kelishadi will discuss both options and help you decide which fits your body and wants. He will also evaluate your body to decide which areas with excess fat would get liposuction (typically the stomach, thighs, or back). If you have a low body fat percentage, you may not be a candidate for a Brazilian butt lift.
How long will my results last?
While some fat might be reabsorbed by your body after your BBL, the majority of the transferred fat will stay in your butt for a long time. To maintain your results, you need to keep your weight steady because major weight gain or loss will compromise the results of the surgery. This is why Dr. Kelishadi recommends you be at or near a healthy weight before your BBL — so it's easier for you to maintain.
How can I recover faster after a BBL?
To help speed your healing time after a Brazilian butt lift, Dr. Kelishadi or a member of his team will give you post-surgical instructions and tips. You should avoid sitting on your butt for at least 14 days as the area heals. Dr. Kelishadi suggests you get a Boppy nursing or donut-shaped pillow that lets you sit down with pressure placed on your thighs instead of your butt. Short walks and light stretching can improve your blood circulation and reduce swelling. Dr. Kelishadi might also recommend a lymphatic drainage massage to speed up your healing.
Will a Brazilian butt lift remove loose skin?
While it's called a Brazilian butt lift, this name is a little confusing since it isn't really a butt lift, which eliminates excess skin in the butt. Although, the new volume transferred to your butt during a BBL may fill out some of the loose skin. For moderate or severe sagging skin in your butt, you may combine a butt lift with your BBL. Dr. Kelishadi can go over your options depending on your goals and physical exam during your consultation.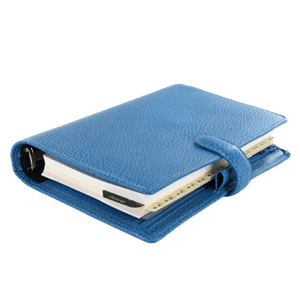 At SSK Plastic Surgery, board-certified plastic surgeon Dr. Sean Kelishadi and his knowledgeable team are here to listen, personalize a treatment plan with you, and then share in your satisfaction as a member of our extended family of patients. Feel free to call us at (949) 515-SURG to schedule a comfortable, discreet consultation for the life-changing procedure you long to have. We'll be here when you need us—before, during, and after Brazilian butt lift.
Related Procedures
Related Posts