Voluma is an effective wrinkle filler that can be injected into the facial skin to add more volume and correct the loss of skin elasticity. Board-certified Plastic Surgeon Dr. Sean Kelishadi at SSK Plastic Surgery treats his Newport Beach, CA patients who are in need of added volume and contouring around their cheeks with Voluma. Made of hyaluronic acid, Voluma is able to successfully correct the loss of facial volume in patients for up to 2 years, making it one of the longest-lasting injectables on the market. If patients are desiring a more youthful appearance, then we invite them to schedule a consult at our office today.
Voluma treatments begin by marks being made on the desired injection sites, and then our plastic surgeon will precisely inject the filler into the skin. We provide numbing cream that can be applied prior to treatment; however, patients usually do not experience much discomfort during this procedure. Voluma treatments can take as little as only 10 minutes to administer, and patients can return to their normal activities right away, with mild swelling and redness potentially occurring for brief periods after the injections.
Reviews
"Dr. Kelishadi is amazing!!! He made me feel so comfortable! I had Breast Augmentation  May 26th. I'm three months out and loving my results! I was very self conscious  about my chest. My breasts shrunk due to breast feeding. I didn't even want to change in front of my husband.  (he loved them no matter what lol) and now I am feeling so great about it! He said he's even noticed a boost in my confidence level. I love it! i feel good..i feel sexy. I never thought I  would actually go through with getting this done, but Dr. Kelishadi and his staff helped me with every step of the way. He was very caring and checked up on me after surgery. His staff was very nice as well. All so helpful! I highly recommend him!"
- J.V. /
Yelp /
Jul 27, 2017
"I can't say enough good stuff about Jolene. In fact, I followed her to SSK from her previous job. She's incredibly skilled and always works with me to achieve the perfect natural results I want. I really feel like she listens to what I want, and she makes sure I'm 100% happy before I leave the office. She is so sweet, while exuding a confidence and professionalism that puts me at ease. She's also incredibly generous with her time, and gives excellent follow-up care and advice via text. I'm grateful I found her!"
- Z.W. /
Yelp /
Mar 20, 2020
"I am so happy Dr K introduced me to Jolene! She doesn't over sell, says no if it's not going to look natural and just makes you feel safe, sexy and appreciated! . Please consider SSK Plastic Surgery before deciding! Love this family!"
- E.L. /
Google /
Mar 19, 2020
"SSK Plastic surgery is the best plastic surgeons office in OC. Their entire staff is amazing and is very responsive. Jolene is their injector there and is amazing. I have gotten Botox, filler, and a few laser treatments from her and she is amazing. She always preps you on what exactly to expect, how it will feel, the results and she always follows up with you every day after. At SSK they really put their patients health and concerns first! Dr. K always comes in before the procedure and lets you know what to expect and sort of walks you through the process to ensure you know you are in good hands. He has some of the most talented people working at SSK! Jolene is also the sweetest person ever and will make you feel comfortable throughout the entire process :)"
- S.C. /
Yelp /
Mar 19, 2020
"Dr. Kelishadi is hands down the best plastic surgeon in Orange County. He and his team made me feel comfortable and always taken care of. Shea and Alejandra answered any and all questions I had prior to my consultation. The team of  anesthesiologists were world class and put my mind at ease prior to surgery. Dr. Kelishadi treated me like I was his  only patient and was constantly checking in with myself and my husband post op and ready to answer any questions I've had since. If you have any desire to have any cosmetic procedures done, I encourage you to go see the very best and that is Dr. Sean Kelishadi. In addition to having my breasts augmentation at SSK, I have also been lucky enough to become a patient of nurse Jolene Retaskie. I reached out to her with some questions regarding Botox. She answered all of my questions and also provided me get resources to get discounts and coupons which was amazing!! She was so gentle and explained each step as I got my first dose of Botox. After she followed up with me and since then she checks in and always she's any specials or contests with me. As a busy working mom it's so nice to have a safe place to have "work" done. I highly recommend Jolene for all your   injections needs!"
- L.S. /
Yelp /
Mar 19, 2020
Previous
Next
Voluma is one of the longest-lasting fillers on the market, with patients seeing positive results and fuller skin for up to 2 years after receiving their injection. Patients should begin to see their full results after just a few days. Followup treatments can be scheduled to maintain the results once patients feel they are needed.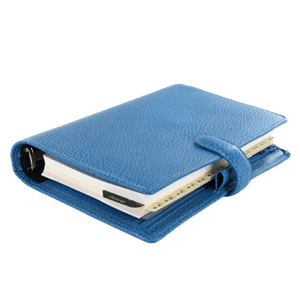 Long-lasting Facial Volume
Voluma effectively adds volume and fullness back to the skin, giving a youthful and more contoured look to patients who receive the injections. With results lasting up to 2 years, our patients and medical team highly recommend the treatment. We invite you to schedule a consult at our Newport Beach, CA office to start your treatments today.
Related Procedures
Related Post