Breast Reconstruction Reviews
"Dr. Kelishadi is a caring and compassionate surgeon who listens to your concerns and thoughts on reconstructive surgery for breast cancer. He worked and communicated well with my oncology team of doctors in planning my reconstruction during mastectomy, chemo and radiation. He made sure I understood exactly what I would be going through and any side effects I may experience. After treatments he would call personally, or have his office staff Lindsey call me to see how I was doing. I can't begin to thank Dr Kelishadi for helping me feel whole again after breast cancer"
- B.S. /
Facebook /
Aug 26, 2015
"**I Love my New Life** - Yorba Linda, CA - Dr.Kelishadi is irreplaceable. 3 months post op second reconstruction post breast cancer / mastectomy . One visit and he worked a miracle . I don't cry anymore when I see my scars . I look in the mirror and love who he made me ....whole again. The best there is , and a human being like no other I know .5 Months post op 2nd reconstruction . I can feel nothing , yet can see everything ...."
- A. /
RealSelf /
Jul 16, 2015
"There are not words to truly express how much I admire and trust Dr. Kelishadi. He is,without a doubt one in a million.  He is compassionate, honest, professional and a perfectionist in his profession.. Last year I was diagnosed with breast cancer and with the help of my oncologist surgeon ( Dr. Kachikwu ) and Dr. Kelishadi I made the decision to have a mastectomy surgery and reconstruction surgery on the same day. The surgery went well, the tumor was entirely removed and I didn't need chemo or radiation. Dr. Kelishadi helped me to overcome the fear of having a mastectomy. He promised me he was going to treat me like he would a family member and he really did.  I had a fast recovery and went back to work 6 weeks after my surgery. I feel blessed that god gave a second chance and the opportunity to met Dr.Kelishadi during my cancer journey.  The results of my new breast are amazing!   They are so natural looking that I don't even think of cancer anymore. I wish breast cancer on no one yet should you find yourself in need of a plastic surgeon, I pray that you will be able to see Dr. Kelishadi, he is amazing! And, his staff is very friendly and professional too. :)"
- V.F. /
Yelp /
Apr 17, 2018
Previous
Next
About Breast Reconstruction
More than 100,000 women undergo breast reconstruction surgery each year, which often is covered by health insurance. Plastic Surgeon Dr. Sean Kelishadi is highly-trained in breast reconstruction surgery and frequently performs this procedure at SSK Plastic Surgery in Newport Beach, CA. Dr. Kelishadi can integrate seamlessly into your oncology team to reconstruct the breast(s) during or after mastectomy for breast cancer. Dr. Kelishadi's skill and attention in this procedure will be personalized to your special circumstances.
Reconstructive breast surgery options vary from those that are implant-based versus using your own tissue brought in utilizing a reliable blood supply nearby (local flaps) versus distant tissue (free-flap reconstruction with microsurgery to connect its feeding blood vessels to available local blood supply).
Do not stress yourself over the details of your reconstructive options because the procedures we can choose from are multifactorial and are influenced by your lifestyle, wishes, and oncologic treatment plan.
You may need or desire breast reconstruction after breast cancer surgery (mastectomy) or another deformity of your chest in order to look more proportionate and better in your clothes, to feel complete and more feminine, and as a direct result, more confident.
During your consultation, we will spend a significant amount of time getting to know you and your situation; then we will devise the reconstructive plan that best suits your needs.
If implant-based reconstruction is chosen, we employ proven techniques and strategies in conjunction with the latest and greatest breast implants choices available. This provides you with the results that feel the best and look most natural and symmetrical.
If your own tissue is used as the foundation of "autologous" breast reconstruction, we usually use the abdomen, buttock, or back as the donor. This is a complex algorithm that is best discussed in person during consultation while comparing your other options.
Fat grafting has also become a useful adjunct in our breast reconstruction techniques to help improve contour and better achieve symmetry.
After we have decided your personalized reconstructive plan, we will then be able to better explain details such as post-operative recovery time, anticipated length of hospital stay (if needed), your activity restrictions, etc. We try to use simple dressings that are easy to take care of and comfortable support garments. We will also do our best to help maximize your comfort after surgery by using a strategy combining oral pain medications and muscle relaxers; they have different functions and may work synergistically for more effective pain relief. We will schedule your first appointment usually a week after surgery and then at regular intervals to ensure optimal healing and timely progress.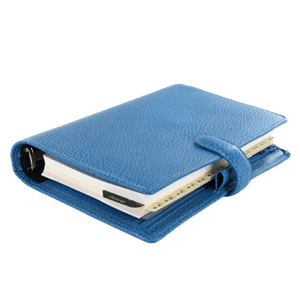 Being diagnosed with breast cancer and undergoing treatment can be devastating, but you can count on Dr. Kelishadi as your Orange County breast reconstruction surgeon to help make you "feel whole again" while producing natural-looking and symmetrical aesthetic results. For more detailed information, please visit us for a thorough consultation to discuss the risks and benefits of procedures for which you may be a candidate.
Related Procedures
Related Posts