what is Breast Reconstruction?
More than 100,000 women undergo breast reconstruction surgery each year, which often is covered by health insurance. Plastic Surgeon Dr. Sean Kelishadi is highly-trained in breast reconstruction surgery and frequently performs this procedure at SSK Plastic Surgery in Newport Beach, CA. Dr. Kelishadi can integrate seamlessly into your oncology team to reconstruct the breast(s) during or after mastectomy for breast cancer. Dr. Kelishadi's skill and attention in this procedure will be personalized to your special circumstances.
Reconstructive breast surgery options vary from those that are implant-based versus using your own tissue brought in utilizing a reliable blood supply nearby (local flaps) versus distant tissue (free-flap reconstruction with microsurgery to connect its feeding blood vessels to available local blood supply).
Do not stress yourself over the details of your reconstructive options because the procedures we can choose from are multifactorial and are influenced by your lifestyle, wishes, and oncologic treatment plan.
What Are The Benefits Of Breast Reconstruction?
A personalized breast reconstruction procedure designed and performed by Dr. Kelishadi can be transformational with a number of great benefits, including:
Recreating breast shape, size, and look
Improving bodily proportions
Restoring physical and emotional balance
Boosting self-image and confidence
Allowing you to wear the clothes you like
Offering multiple surgical options
Achieving dramatic results that are natural-looking and permanent
Breast Reconstruction Reviews
"There are not words to truly express how much I admire and trust Dr. Kelishadi. He is,without a doubt one in a million.  He is compassionate, honest, professional and a perfectionist in his profession.. Last year I was diagnosed with breast cancer and with the help of my oncologist surgeon ( Dr. Kachikwu ) and Dr. Kelishadi I made the decision to have a mastectomy surgery and reconstruction surgery on the same day. The surgery went well, the tumor was entirely removed and I didn't need chemo or radiation. Dr. Kelishadi helped me to overcome the fear of having a mastectomy. He promised me he was going to treat me like he would a family member and he really did.  I had a fast recovery and went back to work 6 weeks after my surgery. I feel blessed that god gave a second chance and the opportunity to met Dr.Kelishadi during my cancer journey.  The results of my new breast are amazing!   They are so natural looking that I don't even think of cancer anymore. I wish breast cancer on no one yet should you find yourself in need of a plastic surgeon, I pray that you will be able to see Dr. Kelishadi, he is amazing! And, his staff is very friendly and professional too. :)"
- V.F. /
Yelp /
Apr 17, 2018
"I am writing this review on behalf of my wife who recently underwent breast revision surgery. From the first consultation to the last post-op visit, Dr. K has been a complete rock star. My wife's breasts looked great before, but she had some underlying issues with them. I am certain that had we gone with a different surgeon to do the revision, she would not have had such incredible results. Dr. K knew exactly what he needed to do, therefore taking any guessing and/ or fear out of the process. My wife had a post-op complication and Dr. K took initiative, communicating with us multiple times a day and helped my wife heal quickly. My wife is now almost 4 months post-op and Dr. K continues to follow up with us to check in on how she is doing. Another great benefit of going with Dr. K is that he requires the patient to get surgery insurance to cover any unforeseen or potential issues. Had we not had the insurance, we would have been looking at additional bills, etc. Thanks to the insurance and Dr. K's compassion, I am happy to report that my wife is looking and feeling wonderful today. Thank you for doing an incredible job. We consider you our friend for life!"
- D.G. /
Yelp /
Feb 25, 2020
"Ssk Plastic Surgery is absolutely amazing. Dr Kelishadi and his team are very caring and professional. They definitely made me feel welcomed since the very first time I went in for consultation. I knew this was the place to have my breast revision done.  Dr. K did an amazing job, I can't even express my feelings of how happy I am with my results. He definitely brought my confidence back. If you are looking to do any type of surgical procedure Ssk Plastic Surgery is the place to go."
- M.C. /
Yelp /
Jan 04, 2021
"Amazing Breast Revision - I'm 34, mom of four kids and I breastfeed all of them. I had 3 prior breast augmentations, the last one being 11 years ago. I searched out the top surgeon for about a year before I came across Dr Kelishadi. I found his profile on Instagram and was blown away by his talent and so happy he was in Newport Beach area. I'm super picky and knew I wanted his skills to give me a revision and lift. He was very professional and honest and has a calming personality. His work speaks for it self. He is an artist of making gorgeous boobs. Mine were super saggy, I needed a revision and lift and he did an amazing job. They are back to life ! I've recommended him to a friend already who also loves her new boobies. The photo I'm sharing is only 4 weeks post surgery. Before and after. Pretty amazing for 4 weeks revision and lift."
- C. /
RealSelf /
Feb 25, 2019
"Dr. K is a life saver! From the minute I called his office for a consultation I felt comfortable. His staff is so warm and welcoming! I called in for a breast revision since Dr. Casper left me completely bottomed out with awful scarring. The consultation was great. Dr. k was amazing, gave me tons of info and was honest with me about the complication of my revision. He was booked out a month but his staff assured me since I was a revision I would be on a list to fill a cancellation. I couldn't believe they actually called and I had surgery within a week of my consult. Surgery is such a scary thing but I was very comfortable in Dr. K's surgery center. The anesthesiologist spoke to me before surgery and so did he. Even after a very difficult surgery my recovery process was a breeze! I was ready to get back to the office the next day! Which I don't recommend haha but I was ready! I was off my meds within days. My first surgery I took a full 2 weeks to recover and felt awful the entire time.  I could go on and on but my results are amazing and I couldn't recommend this entire office enough."
- S.D. /
Yelp /
Nov 22, 2021
Previous
Next
am i a candidate for breast reconstruction?
You may need or desire breast reconstruction after breast cancer surgery (mastectomy) or another deformity of your chest in order to look more proportionate and better in your clothes, to feel complete and more feminine, and as a direct result, more confident.
How is breast reconstruction performed?
During your consultation, we will spend a significant amount of time getting to know you and your situation; then we will devise the reconstructive plan that best suits your needs.
If implant-based reconstruction is chosen, we employ proven techniques and strategies in conjunction with the latest and greatest breast implants choices available. This provides you with the results that feel the best and look most natural and symmetrical.
If your own tissue is used as the foundation of "autologous" breast reconstruction, we usually use the abdomen, buttock, or back as the donor. This is a complex algorithm that is best discussed in person during consultation while comparing your other options.
Fat grafting has also become a useful adjunct in our breast reconstruction techniques to help improve contour and better achieve symmetry.
how long is recovery after breast reconstruction?
After we have decided your personalized reconstructive plan, we will then be able to better explain details such as post-operative recovery time, anticipated length of hospital stay (if needed), your activity restrictions, etc. We try to use simple dressings that are easy to take care of and comfortable support garments. We will also do our best to help maximize your comfort after surgery by using a strategy combining oral pain medications and muscle relaxers; they have different functions and may work synergistically for more effective pain relief. We will schedule your first appointment usually a week after surgery and then at regular intervals to ensure optimal healing and timely progress.
Breast Reconstruction FAQ
How much does breast reconstruction surgery cost?
Breast reconstruction is a complex surgery, so to get the best results, you should concentrate on selecting a skilled plastic surgeon who has years of experience like Dr. Kelishadi for the lowest price. During your initial consultation, Dr. Kelishadi will take time to understand your concerns and cosmetic goals before developing your unique reconstruction plan. Once this is complete, he can discuss cost estimates, options for payment, and where to find low-interest financing.
Does insurance cover my surgery?
The Women's Health and Cancer Rights Act (WHCRA) of 1998 requires health insurance policies that cover breast cancer surgery (mastectomy) to also cover breast reconstruction surgery. If you have health insurance, a team member at SSK Plastic Surgery will help explain your policy and coverage. We will also help you submit any needed paperwork to your insurance.
Which technique should I choose?
With so many options, there is no single technique that is right for everyone. The best method for you will depend on your needs, goals, and physique. In your initial consultation, Dr. Kelishadi can discuss your choices, including both flaps and implants, so you understand the advantages and drawbacks of each before deciding which is best for you. Whether you decide on implants or a flap, Dr. Kelishadi will do his best to give you great results.
What about nipple reconstruction?
Reconstruction of the nipple-areola complex is typically done with 3D cosmetic tattooing. If you are interested in having your nipple-areola complex tattooed onto your reconstructed breast(s), you should tell Dr. Kelishadi during your initial consultation. He will go over your options to help you decide if you'd like nipple and areola reconstruction to be included in your treatment plan.
Should I have reconstruction with my mastectomy or wait?
The timing of your breast reconstruction is dependent on many factors. Some patients choose to have their reconstruction performed along with their mastectomy, while some patients decide to defer reconstruction surgery. Dr. Kelishadi suggests you make an appointment for a consultation after a diagnosis of breast cancer so you can start thinking about your options, including when you want to have breast reconstruction surgery. If you want to get reconstruction at the same time as your mastectomy, Dr. Kelishadi will collaborate with your oncologist to plan your care.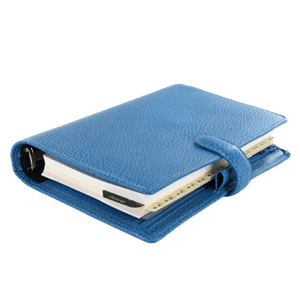 Restore your look, Restore confidence
Being diagnosed with breast cancer and undergoing treatment can be devastating, but you can count on Dr. Kelishadi as your Orange County breast reconstruction surgeon to help make you "feel whole again" while producing natural-looking and symmetrical aesthetic results. For more detailed information, please visit us for a thorough consultation to discuss the risks and benefits of procedures for which you may be a candidate.
Related Procedures
Related Posts