Plastic Surgeon Dr. Sean Kelishadi is pleased to offer breast reduction surgery in Newport Beach, CA at SSK Plastic Surgery. Dr. Kelishadi can take the correct steps to help in rendering a better quality of life for you. The functional problems of overly large breasts mean that breast reduction surgery in the Orange County area may qualify for health insurance coverage. Our staff will check on this for you. You and Dr. Kelishadi will agree on a custom-tailored procedure that usually corrects the size of overly large breasts, size of stretched-out areolas (the pigmented portion of the breast around the nipple), and repositions the nipples from pointing in a downward position to one where they are more elevated and forward.
Breast Reduction Reviews
"32 Years Young, Single, with No Kids.. Always Wanted Breast Implants. Louisville, KY - I have always wanted a breast augmentation/breast implants since my sister had hers back in 2005.. I was just nervous about surgery and all that goes with it!.. When I met Dr Kelishadi I decided that with his expertise and the work that he does - he was going to be my surgeon!.. He is probably one of the most amazing, most genuine Doctor's I have ever known/met.. And being in healthcare that..."
- J. /
RealSelf /
Sep 11, 2014
"39 Year Old with 3 Breastfed Children - Yorba Linda, CA - Dr. Kaleshadi is truly one of a kind! I met with 3 other plastic surgeons for breast implants prior to meeting with Dr. Kaleshadi that were referred by family and friends. I paid a deposit with the initial surgeon I chose and had a scheduled surgery date but, I was not completely satisfied with him after all that was said and done. I told myself I wanted to meet with one more surgeon just to..."
- A. /
RealSelf /
Jul 20, 2016
"Let me start off by saying Dr. Kelishadi is amazing. I came to him after I had breast reduction with implants done 5 months ago. I was very unhappy with the way my breast looked. I decided to have a revision with him. He spent almost an hour going over what he thought I need from a professional stand point. But also took into consideration what I wanted. After careful thought I decided to book a revision surgery with him. He said it was not going to be easy because he literally had to fix what was wrong. Surgery went well. He checked up on me almost everyday until my next appointment. My husband was blown away from the difference my breast looked compared to my other surgery. I had very little bruising, or bleeding. I was off pain within 2 days. I feel great. I can't wait to see the outcome as they heal. His staff is very nice and sweet. He has a great sense of humor and really does care for his patients."
- M.S. /
Yelp /
Aug 26, 2019
Previous
Next
Ideal Candidates for breast reduction
Few people know the discomforts experienced by women who have overly large, symptomatic breasts (macromastia). Symptoms and adverse effects often include the following:
Physical: The excess weight causes grooving where bra straps attempt to cut into the shoulders, a sign of the potential strain on the neck and/or back; irritating rashes within the bra line where hygiene is more difficult to manage due to overhanging breasts; incorrect posture; musculoskeletal problems; restriction of mobility and ability to exercise (leads to weight gain and greater risk for cardiac, diabetic, and other diseases).
Emotional: Embarrassment; self-consciousness; lower self-esteem; depression from decreased participation in favorite activities and subsequent decline of quality of life.
Our Breast Reduction Technique
To achieve your goal, Dr. Kelishadi can strategically reduce breast size and weight by removing excess skin, fat, and glandular tissues; liposuction may also be needed to improve the final contour of the breast and its relation to the chest wall and axilla. For many, this procedure provides a significant improvement in the functional problems mentioned above; as a bonus, your breasts will also have improved shape and a more youthful, elevated position. Using the techniques you and Dr. Kelishadi agree on, he will do his utmost to minimize and camouflage scarring. If you have symptomatic macromastia, the potential benefits of breast reduction surgery in Orange County are:
Attractively lifted and shaped breasts
Significantly enhanced mobility and thus ability to exercise with subsequent potential improvements in overall health
The potentially improved posture from unloading excessive breast weight
Having breasts that are "more proportional" to your body and enhancing your self-image, which should dramatically improve your confidence and quality of life
Elimination or reduction of pain and other symptoms due to macromastia (pain should fade from related causes or could be from unrelated causes, such as arthritis)
As your Orange County Plastic Surgeon, Dr. Kelishadi can perform your breast reduction surgery in Newport Beach with a breast lift as part of a bikini makeover with body contouring to achieve a complete and balanced appearance of aesthetic improvement.
What To Expect After Undergoing Breast Reduction
Depending on co-morbidities, distance from the hospital, and the extent of the procedure planned, most breast reductions are scheduled as outpatient or a 23-hour hospital stay. After surgery, you will recover in the post-anesthesia care unit (PACU), and your post-operative care instructions that we discussed prior to surgery will be reviewed again prior to you going home. We use simple dressings that are easy to take care of and comfortable support garments. When you are well enough for your driver to take you home, we want you to have little to worry about so that you can start to enjoy the naturally elevated and youthful-looking breasts. Oral pain relievers should keep you comfortable. You should be able to shower the next day.
We will schedule to see you back no later than a week after surgery for your first follow-up appointment at SSK Plastic Surgery. We will continue to monitor your progress at regular intervals and make sure your healing is going as planned. Most of your sutures are dissolvable and working on the inside, helping to support your closure over a period of 2-6 months; to seal the skin edges, we use either skin glue or steri-strips (fine skin tape applied over incisions), which usually fall off on their own. You may do light activities in 7-10 days but should avoid sports and other strenuous activities, including lifting over 10 pounds, for 4 weeks. You should notice the weight off your shoulders and improved contour and shape to your breasts. It would be our privilege to help you obtain an improved lifestyle of participating in everyday and special activities freely and with less discomfort.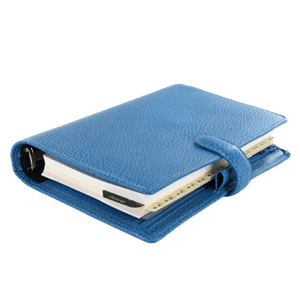 Learn More About Breast Reduction
If you want to know the options for your breast reduction, we have many offers and details for your personalized breast reduction recovery. Dr. Kelishadi hopes you'll seek the unparalleled compassion and care he and his team have to offer. Feel free to schedule an appointment for a thorough consultation so that we can evaluate your concerns and review the breast reduction cost.
Related Procedures
Related Posts