A woman's body constantly evolves and goes through many changes. Some are biological and environmental. Others are chosen, or not, and some may be altered to one's satisfaction. Changes involve breasts, too. A woman's breasts are inherently and deeply a part of her femininity, her identity, and her self-image.
At SSK Plastic Surgery in Newport Beach, CA breast revision surgery is a prime example of science and art combined to help in making a woman even more attractive and more confident in all facets of her life. Every woman wants to look her best and deserves to do something special just for herself. When she improves her appearance and shape to look her best, she may also feel better about herself, her life, and her future. That's priceless, and she's worth it!
Most women who come to visit Plastic Surgeon Dr. Sean Kelishadi for help, prefer to verbalize their stories of experience and want to change their bodies for the better. Some become emotional when telling Dr. Kelishadi how important it is for them to look and feel in the ways they need. Having needs met for good overall health and a positive self-image is critical throughout life—physically, mentally, and emotionally together. A woman's quality of life is extremely important! Dr. Kelishadi is relieved to be able to help in any way he can. Even more specifically, as a board-certified Orange County Plastic Surgeon, Dr. Kelishadi feels privileged to work with extraordinary women who know what they need and are courageous enough to pursue outstanding help in order to recover their confidence.
Breast Revision Reviews
"I cannot say enough about dr. Kelishadi!  I had my breasts redone for the second time and I couldn't have selected better doctor.  My old pair were 10 years old.  It was time for an upgrade!!!From my very first time meeting him, I just knew he was the one.  I sensed that he is trust worthy, kind, sincere in his work ethic and had my needs for my look were at the top of his list.   He has been very thorough with all of his time with me.  He doesn't just talk, he listens and then gave me my options based off of what I wanted.  I got exactly what I wanted and doc made sure they were perfect!!!  And they are perfect!!!!I would not hesitate in contacting the doc.  He's professional, personable and always checks up on me to see how my recovery is.  I am 11 days post op and so far, everything is amazing."
- C.B. /
Yelp /
Aug 24, 2016
"My experience with Dr. Kalishadi from the first time I meet him and his staff was more than I expected, exceptional! Very thorough with knowledge and willingness to help with any questions you may have. I had my replacement breast augmentation and I have to say coming to him instead of my first surgeon was well worth it. Dr K made my experience so enjoyable, I highly recommend him and his staff to help others with their needs. His follow through and caring demeanor after surgery speaks high volumes. Never met another Dr. / surgeon with so much compassion and pride in his work. My results are proven to be more than I expected. I opted out of a lift to save $$ and his skills and expertise, got me exactly what I wanted without paying the extra $$. I'm so excited about my new "twins!" Summer time here I come!!"
- C.H. /
Yelp /
Apr 28, 2017
"Dr. Kelishadi is the ABSOLUTE BEST!! I came to him with a quite complicated breast augmentation, the right breast was a grade 4 capsular contracture and sat 4 inches higher than the left breast, and the left breast had bottomed out with the nipple pointing a different direction! Having been in the medical field for 14 years I knew it was going to be nearly impossible to attain a perfect revision, but Dr.Kelishadi is such a gifted surgeon that he was able to bless me w...ith perfect boobs and gave me my bikini confidence back!! I truly have been blessed to have found him for my plastic surgeon not only is he a gifted surgeon but he is an amazing person! He treats his patients like they are his family. I honestly feel like it was a gift from god that i was able to find him! I can't thank Dr.Kelishadi and his team enough for everything they have done for me!! Not only do I highly recommend him, but he is the only plastic surgeon that I will ever recommend to my friends, family and patients!"
- K.O. /
Facebook /
Feb 10, 2017
"Very Skilled Surgeon - Very skilled surgeon. He can fix anything. I used to be 34aa cup, then had implants 220 cc done 20 yrs ago at age 19. One of implants was never properly positioned and it ended up tracking and pulling up to my right armpit over years. I was extremely worried if I would be able to ever achieve symmetry. But Dr Kelishadi did it! They r perfectly symmetric and I got vleavage finally. I also..."
- M. /
RealSelf /
Dec 06, 2018
"I am writing this review on behalf of my wife who recently underwent breast revision surgery. From the first consultation to the last post-op visit, Dr. K has been a complete rock star. My wife's breasts looked great before, but she had some underlying issues with them. I am certain that had we gone with a different surgeon to do the revision, she would not have had such incredible results. Dr. K knew exactly what he needed to do, therefore taking any guessing and/ or fear out of the process. My wife had a post-op complication and Dr. K took initiative, communicating with us multiple times a day and helped my wife heal quickly. My wife is now almost 4 months post-op and Dr. K continues to follow up with us to check in on how she is doing. Another great benefit of going with Dr. K is that he requires the patient to get surgery insurance to cover any unforeseen or potential issues. Had we not had the insurance, we would have been looking at additional bills, etc. Thanks to the insurance and Dr. K's compassion, I am happy to report that my wife is looking and feeling wonderful today. Thank you for doing an incredible job. We consider you our friend for life!"
- D.G. /
Yelp /
Feb 25, 2020
Previous
Next
Is Breast Revision Right for Me?
Women want and need consistency with the look, feel, and comfort of their breasts. Anything to the contrary is unacceptable and inconvenient. Prior breast work may have been just an initial augmentation and/or a lift. Now, you may need revision to correct problems and complications from procedures that were performed by surgeons at other facilities. Or, you may desire updates as your body and choices change. The intended changes may involve:
implants with or without problems (malposition, rupture, size, asymmetry, removal)
soft-tissue concerns (asymmetry or position and direction of breasts or nipples, inverted nipples, or the appearance/size of scars and stretch marks).
For most patients, aesthetic breast surgery is safe and produces satisfactory to wildly pleasing results. However, once in a great while a woman somewhere is not satisfied with her outcome. It may be that a qualified surgeon really did his/her best while unusual outcomes could not be predicted.
How Is Breast Revision Performed?
Revision breast surgery requires even greater expertise than what is needed for either a breast augmentation or a breast lift. In a revision procedure, science and art must fuse with the utmost care to produce the safest and most aesthetic results. That includes, among much more, the best and most-careful surgical, handling, and placement techniques for delicate tissues and sutures in order to achieve the most-minimal scarring in the least-visible locations.
How do I prepare for Breast Revision?
Seeking to consult with a highly recommended and compassionate plastic surgeon in Los Angeles or Orange County? Please, look no further than SSK Plastic Surgery. Here, we offer:
the most-effective, cutting-edge techniques
care and solutions that are custom tailored to your needs and satisfaction. For your consultation, please bring photos of your goal.
an impressive arsenal of tools to maintain, enhance, or maximize your looks and to help you feel better
genuine care, considerate communication, and skill
privacy, confidentiality, and complete answers
Dr. Kelishadi believes you'll feel assured that you made the right choice—before, during, and after your procedure—as a member of our extended family. And, Dr. Kelishadi would be honored to be called one of your most-trusted physicians.
You are unique from other women. Your breast revision surgery procedure will be unique to your frame and shape, your needs and comfort. We want you to feel as beautiful and satisfied as you deserve to feel based on your results--without further surgical complications, dissatisfaction, and unnecessary discomfort and concern. Dr. Kelishadi's years of advanced training, many successes, and board certification as an Orange County Plastic Surgeon make him highly-qualified to serve your needs while reassuring every extra measure of safety for you.
How Is Breast Revision Performed?
Outcomes are so important to physical health and self-image! The old saying that you get what you pay for really is true. Dr. Kelishadi wants you to feel pleased by knowing two key things:
His expertise and the facilities he uses are top of the line, and he is board-certified by the American Board of Plastic Surgery to provide you the optimum patient experience.
The stellar service and results he can provide are affordable and can easily be financed (please see our Financing Options page).
Now, Dr. Kelishadi wants to address a few particular breast issues and their solutions. Breast revision procedures usually are done on an outpatient basis with the patient under general anesthesia for 1 to 4 hours.
Via careful, gentle handling of tissues and placement of sutures, we do our best to minimize scarring and stretch marks.
Inverted Nipples: Inverted nipples, whether one or both and for whatever reason, can cause the shape of breasts to appear abnormal. This problem can cause women to feel self-conscious, embarrassed, and maybe even a bit timid in the bedroom. Logically, it can also present challenges for new mothers who want to breastfeed and bond with their babies. To help you, we at SSK can:

evaluate the level of structural inversion and its related required solution to nearby tissues
correct the nipples with minimal pain for long-lasting results
solve it most likely by involving the use of a newer technique that corrects nearby restrictive tissues while preserving the milk ducts for possible breastfeeding
examine you to help in determining the cause. The cause could be, for example, drooped breasts, breastfeeding, an accident, a scar, or you were born that way. Caution: If you don't know of a clear cause, it could be a sign of breast disease or even cancer, and you need to be examined by your physician ASAP.

Stretch Marks: To treat stretch marks, we can use non-surgical or surgical techniques.

Non-surgically, we can use laser skin treatment and resurfacing, fillers, chemical peels, or top-of-the-line skin products to treat and improve the impression.
Surgically, a breast augmentation with implants, a breast reduction, and/or a breast lift often also help to reduce the appearance of such marks.

Breast Lift, Breast Augmentation, and Breast Reduction:

A breast lift is intended to correct the ptosis/drooping caused by gravity, aging, weight loss, pregnancy, or the removal of breast implants.
It may also aid to give your breasts their ideal shape with breast augmentation.
Some women suffer from breasts that are too large for their frames, which interfere with their daily living, exercise, hygiene, and comfort. A breast reduction may help to achieve their ideal breast shape in proportion to their individual frames.
The vast majority of women who have undergone these procedures say that the techniques are safe, they are pleased, and their confidence has skyrocketed. They got the results they wanted: more-proportionate body contours, increased sex appeal, improved fit of clothing, and more. They know they're worth it and their results show it!
What Results Can I Expect from Breast Revision?
After your breast revision surgery, please follow the safety and care guidelines that we give you. Later, if you suspect an implant contracture or a rupture at any point, even 20 years from now, please call Dr.Kelishadi right away to help you.
Choosing the right surgeon can save you pain, money, and inconvenience. You need a genuinely compassionate, highly skilled, and board-certified Orange County plastic surgeon for your breast revision surgery. Dr. Kelishadi would be honored to listen to your concerns and to work with you in preparing a plan of action that will leave you feeling satisfied. Please feel free to contact the SSK Plastic Surgery office today. We'll be here for you before, during, and after your procedure.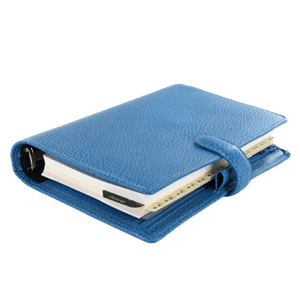 What Reasons Might I Need Breast Revision?
If your first breast augmentation or your most-recent cosmetic breast surgery did not meet your expectations, it may be due to one or more of these common reasons.
Temporary: Your concerns may resolve once the healing process is complete. For example, after a breast augmentation with or without lift, your breasts will need on average 3-6 months to heal, for the swelling to subside, and for your implants to "drop and fluff" in order to show the intended position, size, shape, and results. When this process finishes, you'll likely find that your "new" breasts really do meet or exceed your expectations.
Inexperience: Your surgeon is not board certified by the American Board of Plastic Surgery and/or the facility used is sub-par. For example, improper implant usage, placement, and technique by a surgeon who is inexperienced and/or not board certified can easily lead to a botched procedure. The result can be complications and create the need for follow-up corrective procedures. That means you will lose more money in terms of additional surgeries, time off work, childcare costs, pain, medications, inconvenience, and maybe more.
Mistakes: Surgical mistakes and/or a communication error (a mistake or a lack of information) between your surgeon and you about expectations are obvious. You can see them and/or you're feeling an unusual level of pain or other symptoms.
Implant Type: The type of implants doesn't match your choice or your needs. Customary choices are saline or silicone, or gummy bear breast implants that use cohesive silicone gel (soft and flexible, they feel natural and they look natural in part because they maintain their shape).
Implant Size, Position, Method: Your implants seem to be too large (especially for a small-framed woman) or too small. Or, they seem to be positioned too high and/or too far apart, or to have changed position/moved. Or, they seem to have been placed via the wrong method; placement beneath the pectoral muscle (submuscular) is the preferred method to produce the better result and to help in preventing future capsular contractures.
Deflation or Rupture: One or both implants have deflated (like a balloon or a tire gone flat) or ruptured (leaked). This is a rare occurrence either soon after the augmentation or years later. This can happen because you did not follow post-surgical instructions or result from unforeseen circumstances such as an injury.
Capsular Contracture: Years later (usually), the natural formation of scar tissue around the implant may tighten and constrict. You don't know it until you feel pain and/or the affected breast feels hard and also looks unnatural in both shape and position (usually suddenly higher than the other).
Age of Implants: You were told that your implants would not last forever, and the time has come for replacement. Today's more-durable implants are expected to last much longer than those of 20+ years ago. Dr. Kelishadi will explain your best options to you during our consultation.
Implant Removal: When implants are removed, the breasts are much smaller again. Now, various levels of common problems or deformity logically may occur: drooping (ptosis), asymmetry (matching shape), and dimpling of the skin. Your age, and also the age and size of your implants, may further worsen the effects and the displeasing look of your breasts.
Breast-Reduction Problem or Choice: Your breast-reduction procedure may have removed too little or too much tissue. So, now you may need a corrective procedure that likely will include a breast lift.
Sutures: Extensive sutures on the breasts will not dissolve. So, they will leave obvious scarring that will be bothersome to you or your partner(s).
The bottom line: Your breast revision surgery should be done right the first time for your overall quality of life and for your budget. Advanced training, knowledge, skill, and experience by a board-certified Newport Beach plastic surgeon will make all the difference. The right surgeon from the start is what you need.
Related Procedures
Related Posts