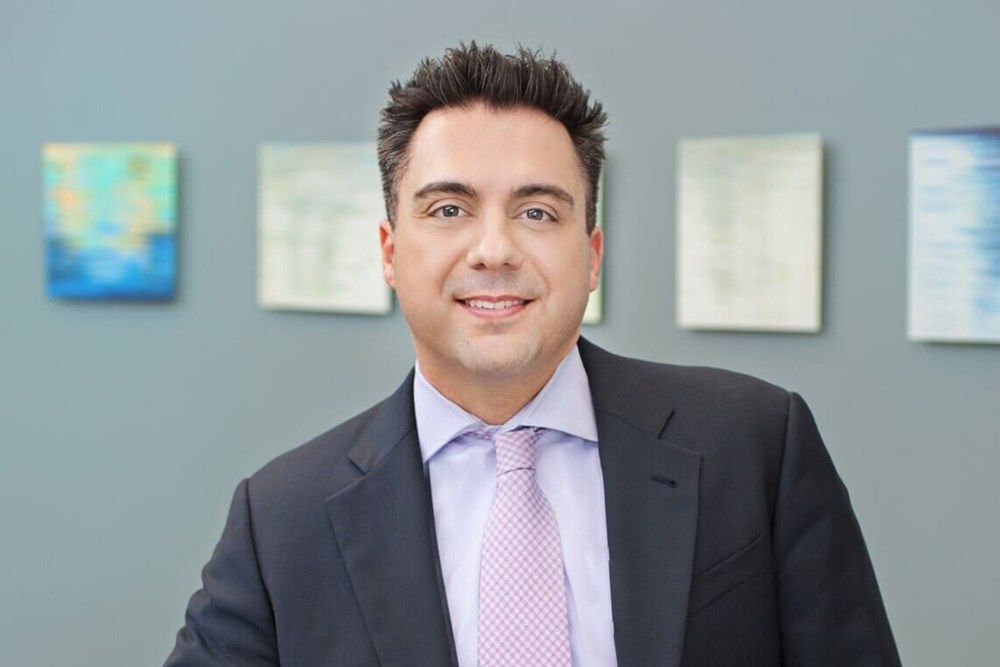 Dr. Shahrooz Sean Kelishadi is a board-certified Plastic Surgeon at SSK Plastic Surgery in Newport Beach, CA. He is also the President of SSK Plastic Surgery. Prior to practicing in California, he served his general surgery residency at the University of Maryland. Later, Dr. Kelishadi served his plastic surgery residency at the University of Louisville in Kentucky. Both residencies provided Dr. Kelishadi with a strong and diverse foundation that has equipped him to perform cosmetic and reconstructive surgeries. Dr. Kelishadi has a great passion for combining science and beauty as an art. Therefore, as a highly-qualified Plastic Surgeon, he is constantly continuing his education to provide his patients with the latest and most modern techniques for optimum results.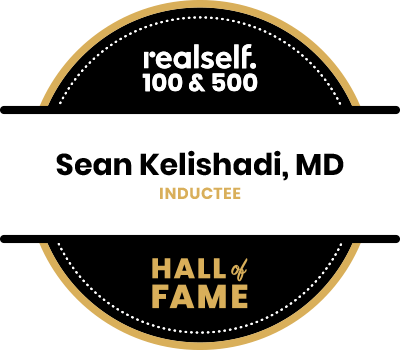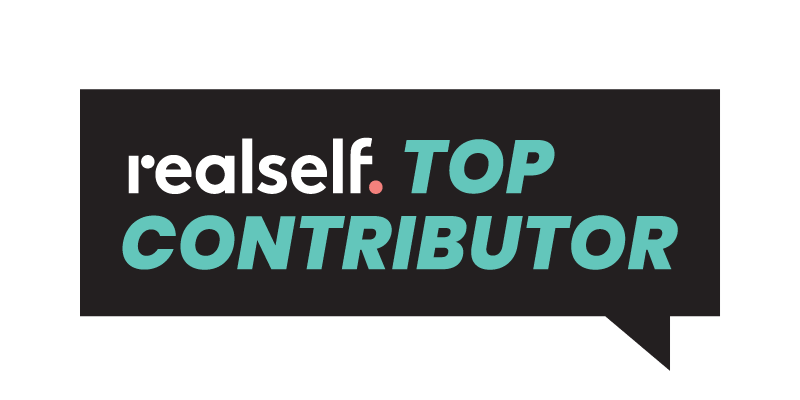 As a leading plastic surgeon, Dr. Kelishadi has been recognized by RealSelf as a Top Contributor. This designation is saved for providers that share the mission of empowering patients to make informed decisions based on reliable information. This award is given to less than 10% of the RealSelf Community and is also a recognition of their high patient rating and favorable feedback on their contributions.
Dr. Sean Kelishadi received his undergraduate degree at Vanderbilt University in Nashville, TN. After receiving his B.S. in biology and chemistry, he continued his education at the University of Tennessee-Memphis College of Medicine in Memphis, TN. Upon receiving his medical degree from UTCOM, he served his general surgery residency at the University of Maryland and the prestigious Shock Trauma Center in Baltimore, MD. Later, he served his plastic surgery residency at the University of Louisville, in Louisville, KY. Following the completion of his plastic surgery residency, Dr. Kelishadi relocated to the West Coast, where he founded SSK Plastic Surgery.
Dr. Sean Kelishadi is a board-certified Plastic Surgeon and has been in practice for over 10 years. With his experience and expertise, along with his kind heart and humble demeanor, he provides his patients with exceptional cosmetic care. Dr. Kelishadi's knowledge and skills in plastic surgery enables him to perform breast surgeries such as breast augmentation, breast enhancement, breast lift, and breast revision. Dr. Kelishadi's broad skill set in aesthetic surgery also include cosmetic surgeries that enhance the body and face. He is highly-trained in procedures such as, face lifts, tummy tucks, and liposuction. He also offers and performs cosmetic surgery for men. Dr. Kelishadi also specializes in mommy makeover procedures, which could include a tummy tuck, breast augmentation, and/or breast lift for women after pregnancy.
Certifications & Licensure
American Board of Plastic Surgery
Certified in Plastic Surgery
Active since 20
2011-2015
eBooks
Brooks R, Nguyen J, Chowdhry S, Tutela JP, Kelishadi S, Yonick D, Choo J, Wilhelmi BJ. "Champagne Groove Lipectomy: A Safe Technique to Contour the Upper Abdomen in Abdominoplasty." Eplasty. Mar 6 2017; 17:e9. eCollection 2017.
Kelishadi SS, Omar R, Herring N, Tutela JP, Chowdhry S, Brooks R, Wilhelmi BJ. "The Safe Labiaplasty: A Study of Nerve Density in Labia Minora and Its Implications." Aesthet Surg J. June 2016; 36(6):705-9.
Tutela JP, Duncan DP, Kelishadi SS, Chowdhry S, Boyd T, Little JA. "Continuous Postoperative Antibiotic Irrigation via Catheter System Following Immediate Breast Reconstruction." Eplasty. Nov 2015;15:e49.
Kelishadi SS, Zeiderman M, Freeman DW, Tutela JP, Wilhelmi BJ. "The Double Opposing Semiocclusive Drain Dressing." Aesthet Surg J. Feb 2016;36(2):NP71-3.
Riccio CA, Zeiderman MR, Chowdhry S, Brooks RM, Kelishadi SS, Tutela JP, Choo J, Yonick DV, Wilhelmi BJ. "Plastic Surgery of the Breast: Keeping the Nipple Sensitive." Eplasty. July 2015;15:e28.
Chowdhry S, Davis J, Boyd T, Choo J, Brooks RM, Kelishadi SS, Tutela JP, Yonick D, Wilhelmi BJ. "Safe Tummy Tuck: Anatomy and Strategy to Avoid Injury to the Lateral Femoral Cutaneous Nerve During Abdominoplasty." Eplasty. June 201515:e22.
Tutela JP, Davis J, Zeiderman M, Kelishadi SS, Wilhelmi B. "Lower Lip Suspension with Gore-tex Suture: Technique and Literature Review." Eplasty. Oct 2014;14:e37.
Zeiderman MR, Kelishadi SS, Tutela JP, Chowdry S, Wilhelmi BJ. "Double Opposing Perpendicular Linear Repair of Gauge Ear-piercing Deformity: a New Technique and Literature Review." Eplasty. Sep 2014;14:e31.
Tutela JP, Banta JC, Boyd TG, Kelishadi SS, Chowdhry S, Little JA. "Scalp Reconstruction: A Review of the Literature and a Unique Case of Total Craniectomy in an Adult with Osteomyelitis of the Skull." Eplasty. July 2014;14:e27.
Kelishadi SS, Elston JB, Rao AJ, Tutela JP, Mizaguchi NN. " Posterior Wedge Resection: A More Aesthetic Labiaplasty." Aesthetic Surgery Journal. August 2013;33(6):847-53.
Tutela JP, Verbist DE, Kelishadi SS, Little JA. "Traumatic Dislocation of the Mandibular Condyle Into the Middle Cranial Fossa in an Elderly Patient: Review of Literature." Journal of Craniofacial Surgery. September 2013;24(5):1703-5.
Zahiri HR, Lumpkins K, Kelishadi S, Stromberg JA, Silverman RP, Slezak S, Goldberg NH, Holton L, Singh DP. "Pectoralis Major Turnover Versus Advancement Technique for Sternal Wound Reconstruction." Annals of Plastic Surgery. February 2013;70(2):211-5.
Zahiri HR, Stump A, Kelishadi S, Condé-Green A, Silverman RP, Holton L, Singh DP. "Sternal Reconstruction After Cardiac Transplantation: A Case of an Oversized Donor Heart." Eplasty. 2012; 12:e7.
Zahiri HR, Lumpkins K, Kelishadi SS, Zhu Y, Medina D, Condé-Green A, Silverman RP, Slezak S, Goldberg NH, Holton LH 3rd, Singh DP. "Significant Predictors of Complications After Sternal Wound Reconstruction: A 21-Year Experience." Annals of Plastic Surgery. October 2012;69(4):439-41.
Kelishadi SS, Chopra K, Kavic SM. "Heterotopic Gastric Mucosa: A Rare Cause of Jejunal Intussusception." The American Surgeon September 2011; 77(9): E204-205.
Kelishadi SS and Rodriguez ED. "The Semantics of "Cost"." Plastic and Reconstructive Surgery January 2010;125(1): 425-426. (editorial)
Kelishadi SS and Rodriguez ED. "The Rationale for Surgical Management of Craniofacial Osteoradionecrosis." Plastic and Reconstructive Surgery September 2009;124(3): 999-1000. (editorial)
Kelishadi SS, St-Hilaire H, Rodriguez ED. "Is Simultaneous Surgical Management of Advanced Craniofacial Osteoradionecrosis Cost Effective?" Plastic and Reconstructive Surgery March 2009; 123(3):1010-1017.
Kelishadi S, Wirth G, Evans GRD. "Recalcitrant Verrucous Lesion: Verrucous Hyperplasia or Epithelioma Cuniculatum (Verrucous Carcinoma)." Journal of the American Podiatric Association 2006; 96(2):148-153.
Evans GRD, Kelishadi S, Ho K. "Heads Up on Brow Lift with Coapt Systems' Endotine Forehead Technology." Plastic and Reconstructive Surgery April 2004; 113(5):1504-5.
Medical Privileges
Reviews
"Greatest experience ever!!! I was recommended to Dr. K by 2 other friends. I had already tried going to a consultation with a different surgeon, however when I met Lindsey and Dr. K I fell in love with the office! The hospital we had the surgery at had an amazing team, my anesthesiologist, the nurses, and Dr. K were phenomenal. I had a breast augmentation and the entire process from my consultation to the procedure, to the healing process went so smooth and amazing. -when I came back for a 2 month check up, I had some acne and Dr. K recommended a body scrub from an amazing acne product. It worked so well, my skin Is back to normal. I will always go to Dr. K for any procedures!"
B.F.
Yelp
"My breast augmentation surgery was on October 14th 2016! It has been almost 6 months and I have nothing but great things to say about Dr. K and his super nice staff. They truly take the time to make sure that I am doing alright and am feeling good. I have always been super self conscious about my breast & now I can confidently say that I am absolutely in love with them. Numerous people have told me how natural they look and feel. I have absolutely nothing bad to say about SSK plastic surgery. All in all, I just wanted to take the time to write this review so people who are interested in getting surgery can understand that you are in great hands with them. I totally understand the confusion, worries, and everything that goes on in your heard when trying to find a good surgeon but I am telling you to look no further! :) thanks for everything SSK Plastic surgery! You have taken such good care of me since day 1 of my first consultation!"
B.B.
Yelp
"Dr Kelishadi is HANDS DOWN the absolute best! I was very nervous to start the process of looking for a surgeon & going to consultations but as soon as I met with Dr K I cancelled all other consults immediately and booked with him the very next day. He put all my concerns at ease and I felt so comfortable putting my health in his hands! I had 450cc high profile silicone gel implants. Absolutely NO bruising the day after surgery! Minimal pain, mostly discomfort and was back to work within 1 week. He truly cares about his patients, I have his personal phone number  & he always responds in a timely manner. I am currently 2 months post op and my breasts look amazing! I cannot stress how much I trust this man & his staff! You owe it to yourself to book a consult with Dr K for any of your plastic surgery wants/needs!!!"
B.C.
Yelp
"I cannot say enough about dr. Kelishadi!  I had my breasts redone for the second time and I couldn't have selected better doctor.  My old pair were 10 years old.  It was time for an upgrade!!!From my very first time meeting him, I just knew he was the one.  I sensed that he is trust worthy, kind, sincere in his work ethic and had my needs for my look were at the top of his list.   He has been very thorough with all of his time with me.  He doesn't just talk, he listens and then gave me my options based off of what I wanted.  I got exactly what I wanted and doc made sure they were perfect!!!  And they are perfect!!!!I would not hesitate in contacting the doc.  He's professional, personable and always checks up on me to see how my recovery is.  I am 11 days post op and so far, everything is amazing."
C.B.
Yelp
"I came to Dr. Kelishadi to have some fillers in my face. When I met with him, I explained how I felt that I was starting to get jowling and it was making me look older than I am. He asked some questions about my lifestyle and determined that my face was not getting saggy, but rather that I had recently lost some weight and the fat pads in the marionette line area are the first to deflate. He recommended using fillers to correct the issue rather than having a lifting laser treatment. While I was in office, we ended up discussing my lips and had fillers there, too. If you are familiar with dermal fillers, you know that no matter what, the injections hurt; however, Dr. Kelishadi used an amazing numbing cream in me and I didn't feel any of the injections! I work in the cosmetic industry and have never used such an awesome numbing cream. Fast forward 1 week and my lips look amazing and he completely corrected the depressions in the area under my mouth!"
T.G.
Yelp
Related Posts