What is a Mommy Makeover?
Orange County in Los Angeles, California: one of the loveliest places with some of the most beautiful bodies and faces on the planet! Beauty comes in different forms.
Every woman, whether a mommy or not, wants to look her best and deserves to do something special just for herself. When she improves her appearance and shape to look her best, she also feels a hundred times better about herself, her life, and her future. The confidence gained from looking better and younger may carry over into the bedroom, where studies have proven that confidence plays an important role in comfort, sexiness, feeling desirable, an increased frequency of sexual relations and feelings of closeness with a partner, and overall happiness.
It also can become a winning factor in the workplace, improving one's chances of longevity with certain occupations in today's competitive job market. Studies also have proven that confidence can banish depression and enhance personal interactions in many types of circumstances. Clearly, such gains would be worthwhile in all facets and relationships of a woman's life, and she is definitely worth it! Visit board-certified Plastic Surgeon Dr. Sean Kelishadi at SSK Plastic Surgery in Newport Beach, CA to learn more about how he can help you regain your confidence through a Mommy Makeover.
What Are The Benefits Of A Mommy Makeover?
A personalized mommy makeover designed by Dr. Kelishadi can help restore your pre-baby body with a number of great benefits, including:
Fully customizable to treat your unique needs
Addresses multiple aesthetic concerns
Lifts and improves the breasts
Reduces stubborn fat from problem areas
Tightens loose, sagging skin
Slims and tones the body
Diminishes the appearance of stretch marks
Boosts self-image and confidence
Mommy Makeover Reviews
"Mommy Makeover - Tummy Tuck and Breast Lift - Dr. Kelishadi is a rock star! I feel very blessed to have found such a great doc to do this surgery. His team, both Shea and Alejandra, are super nice and help you throughout the process. After a lifetime of heavy DD breasts, which were both pendulous and sagging after childbirth, I have beautiful C cup perky breasts. When I first saw them I began to cry because of how happy I was with..."
- W. /
RealSelf /
Mar 26, 2019
"Just take ALL of my money! Lol! There's nothing Dr K and his staff can't do! After looking for years to find a great plastic surgeon for my desired mommy makeover, Dr. K instantly won over my heart. His warm smile and demeanor is what OC and so many plastic surgeons are lacking. Not only did I decide to go with SSK for my flawless breast augmentation and tummy tuck, I also you them for my hydrofacils and "lady rejuvenation"! I love his services so much that I feel like I'm cheating on him if I go anywhere else. Definitely changing the game of hospitality and beauty."
- B.S. /
Yelp /
Dec 23, 2019
"Just take ALL of my money! Lol! There's nothing Dr K and his staff can't do!After looking for years to find a great plastic surgeon for my desired mommy makeover, Dr. K instantly won over my heart. His warm smile and demeanor is what OC and so many plastic surgeons are lacking. Not only did I decide to go with SSK for my flawless breast augmentation and tummy tuck, I also you them for my hydrofacils and "lady rejuvenation"! I love his services so much that I feel like I'm cheating on him if I go anywhere else. Definitely changing the game of hospitality and beauty."
- B.S. /
Google /
Dec 23, 2019
"When I was looking for a for a doctor for my wife to perform a mommy makeover I was looking for a board certified doctor with the highest rating, My first concern was for my wife's safety and secondary the quality outcome which after all my research it lead us to SSK. I wasn't concerned with pricing or location, yes I had to travel across California to SSK but it was well worth it. Surprisingly to know after the surgery we evaluated the pricing we found out we paid a below average pricing for the highest quality of work in California. Its been almost 4 months now and Dr. K just messaged me 2 day before Christmas to ensure our satisfaction and wish us a Merry Christmas."
- V.M. /
Google /
Dec 24, 2019
"Dr. Kelishadi is without a doubt the kindest, most sincere doctor - I am 2 weeks and 2 days post op from my Mommy Makeover with Dr. Kelishadi. I had a breast implant replacement from saline to gummy silicone and a breast lift. Dr. Kelishadi recommended a tummy tuck for an ultimate waistline and flat tummy but I felt it was too intense and chickened out lol! So I did a BBL instead which is lipo and fat transfer to my butt. I wanted a very natural shaping vs a huge butt. During the consultation Dr.Kelishadi paid very close attention to what I wanted and spent the time with me to explain each procedure and possible outcome. PreOp everything was online to review prior to surgery and Dr. Kelishadi answered all my questions during our preop appointment. Surgery day I was super nervous this was my 4th time going under anesthesia and my biggest surgery out of those. The staff made me comfortable and once Dr.Kelishadi arrived I was as comfortable as I could be. After surgery I stayed at the Laguna Recovery center for 3 nights which Dr.Kelishadi referred me to. Looking at my immediate results I was beyond impressed. It was better that what he explained and better that the pictures he showed me. I am still swollen and recovering however I'm super excited about how everything is healing and can't wait to see how everything goes in the next couple months. Dr. Kelishadi was very nice and concerned about my health and healing during my recovery and he checked in with me on his personal cell frequently. I've had plastic surgery twice before and Dr.Kelishadi is without a doubt the kindest, most sincere doctor I have had. I highly recommend him and may even bite the bullet and do the tummy tuck in the future. After seeing how well he taped me up after surgery and how well I'm healing I think he would do an incredible job with a tummy tuck!Updated on 12 Mar 2021:I don't have the before pictures yet but will upload them once I have a chance.I do want to note that the Laguna Recovery center was ~$900 per night and had great service. However I noticed I was missing 10 pain killers (norco) when I got home. When I asked them about it they were not helpful nor did they return the meds which they admitted to removing from my medical bag. Regardless I still highly recommend Dr. Kelishadi and will follow up in a couple more weeks."
- V. /
RealSelf /
Mar 25, 2021
Previous
Next
Should I Receive a Mommy Makeover?
Do you feel uncomfortable with a particular physical trait, such as your breasts or abdomen? In the upper half, breasts undergo changes over the years, especially due to the constant pull of gravity, to insufficient support,ill-fitting bras, and, for some, to pregnancy and breastfeeding. In the lower half, sometimes even small women have a pot-belly despite years of exercise to that area, and the strength of abdominal muscles may lessen while aging or after childbirth; the belly protrudes through clothing, sometimes requiring women to buy a larger size for a proper fit in the waist and the abdomen. This may be the case even if you aren't a mommy and you may want to look better and feel more comfortable by eliminating or reducing the problem.
Mothers from all walks of life have beautiful stories to tell about how they brought children into the world. However, most women who come into my office prefer to verbalize that story, not to have their bodies tell it for them. Plastic surgeons in Orange County (preferably board-certified) feel privileged to work with such an extraordinary group of women who are bold enough to take the step to recover their confidence. Although pregnancy is an amazing process, the fact that mothers tend not to feel so amazing about their appearance afterward is why the Mommy Makeover has become a popular request in my Orange County Plastic Surgery office.
If you are a mommy, do you want to get back to the size, shape, and firmness that certain parts of your body had before being affected by pregnancy, childbirth, and breastfeeding? For example, the inflation and deflation of breasts relating to the milk supply and the pull of breastfeeding can take quite a toll on breast size, shape, and position on the chest wall, as well as on the nipples and their direction. In cases of excessively stretched skin or deflated breasts, surgical intervention is the only method that will bring lasting results. A Mommy Makeover may be just what you need to have the edge for the beach and your daily lifestyle.
Feeling prettier, more desirable, or more comfortable can involve intimate private parts, too. In some women, labia minora hypertrophy can cause discomfort or problems with hygiene, which can keep some women from wearing shape-revealing clothing such as leggings and other tight-fitting pants, or it may simply alter personal image. No woman should have to spend a lifetime in physical and mental anguish when help is readily available.
How is a Mommy Makeover Performed?
Whether or not you're a mommy, your goal may entail body contouring with techniques that:
Remove unwanted fat or loose skin via liposuction or abdominoplasty, respectively achieve breast reshaping with mastopexy to lift ptotic/droopy breasts (breast lift), or breast augmentation.
Provide buttock augmentation with implants and/or autologous fat grafting ("Brazilian butt lift").
Correct labia minora hypertrophy or another defect or malfunction with Orange County labiaplasty, whether the problem is structural or one of personal comfort.
No concern, whether seen or unseen, should be ignored--your quality of life is too important. There's nothing wrong with getting high-quality help from your board-certified Orange County cosmetic surgeon to become more confident, even when a healthy lifestyle of diet and exercise hasn't been enough to reach your goals for a desired body shape and firmness.
What is the Recovery Process After a Mommy Makeover?
At SSK we have many tools in our arsenal to help you look and feel your best, whether you choose one procedure or a combination of procedures in your Mommy Makeover. Please give our attentive staff an opportunity to hear your concerns and discuss your options with you. We will advise regarding the most-effective strategy and techniques for your body shape and condition, but we will not recommend what you don't need. Of course, our knowledge and skill are of utmost importance--supplemented by our equally important and unparalleled listening skills, understanding and compassion, care and respect for you. We will handle your situation privately and confidentially, answering your questions to your satisfaction. Together with you, we'll fully address the custom-tailored cosmetic surgery procedure(s) you select and all other necessary issues for your maximized comfort and safety. Dr. Kelishadi's extensive training as a surgeon at the finest institutions will do much to help in attaining the optimum outcome for you. Together, through the most-reputable Mommy Makeover Orange County has to offer, we'll do our best to achieve the goals that you envision to skyrocket your confidence.
We'll also communicate clearly with you to clarify your post-surgical needs, including home care and your expected recovery time. Patience is the key; you shouldn't expect to bounce right back after undergoing such a combination of procedures. Not all patients will have the same Mommy Makeover or an identical healing process. However, the tummy tuck tends to be the primary factor in determining when normal activities can be resumed, which is typically within 4 weeks, when you are assessed and recommended by your surgeon. Afterward, when permitted, a careful regimen of diet and exercise can do much to protect your worthwhile investment in yourself.
How much does a mommy makeover cost?
The cost of a mommy makeover depends on what you include in your surgical plan. During your consultation, Dr. Kelishadi will create a treatment plan and discuss your potential costs. A mommy makeover is an investment in rejuvenating your body after having children. Because of this, we recommend focusing on getting the results you want rather than looking for the lowest cost. SSK Plastic Surgery accepts many payment methods, and we can help you find low-interest financing to make your mommy makeover affordable.
How do I decide what to include in my mommy makeover?
During your consultation with Dr. Kelishadi, he will listen to your needs and concerns, then examine your body. Following your assessment, he provides suggestions on what to include in your treatment plan. Typically, women choose breast augmentation, a breast lift, or both. They can also combine it with liposuction and a body lift.
What about nonsurgical treatments?
Pregnancy and childbirth can significantly change your body. While nonsurgical options offer many benefits, you may prefer surgical treatments for more dramatic results. During your consultation, Dr. Kelishadi can discuss both surgical and nonsurgical options. After listening to your concerns and goals, he will let you know if treatments, like vaginal rejuvenation with ThermiVa or noninvasive skin tightening with Thermi, can help.
Will I have scars?
While a mommy makeover offers a rejuvenated shape, it does include surgical scars. Dr. Kelishadi makes precise incisions that appear as small as possible. He places most incisions in areas that you can easily conceal with undergarments or swimsuits. As part of your recovery instructions, Dr. Kelishadi or a member of his team will go over scar care so they heal correctly.
What if I get pregnant again?
Ideally, you should wait to have a mommy makeover until your family is complete. This ensures your results aren't compromised. Generally, all treated areas of your body are at risk for changing during pregnancy. If you get pregnant after a mommy makeover, we can perform a second surgery to rejuvenate your results.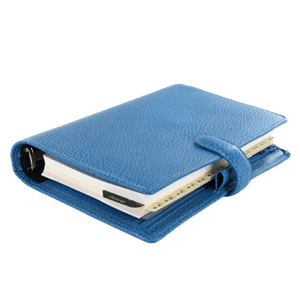 Discover if a Mommy makeover is ideal for you
Are you looking for a genuinely compassionate, skilled, and board-certified Orange County Plastic Surgeon for your Mommy Makeover? If so, you will be served best by making an appointment to discuss your situation. Please feel free to contact SSK Plastic Surgery today. Dr. Kelishadi would be happy to address your concerns and schedule a consultation with you very soon.
Related Procedures
Related Posts