A professional facial can help everyone look and feel more beautiful, which is why SSK Plastic Surgery is pleased to offer Newport Beach, CA women and men the advanced HydraFacial. This is a state-of-the-art system that assists in providing medical-grade facials that improve the tone and health of your skin by customizing your treatment. Whether you are concerned about signs of aging, clogged pores, rough skin texture, or dry spots, board-certified plastic surgeon Dr. Sean Kelishadi and his skilled team at SSK Plastic Surgery will determine a custom HydraFacial plan based on your skin type that addresses your needs and concerns. Schedule an appointment to find out more about the HydraFacial system and other services to keep you looking fresh and healthy.
HydraFacial® Reviews
"I initially was drawn to SSK because of a promotion for their hydra facial. I met Shay and Alejandra who helped me understand the benefits of hydra facials. My complimentary hydra facial at their open house promotion was awesome!! I joined the SSK Club and now treat myself to monthly hydra facials at a reduced rate. My skin is glowing! I feel taken care of at SSK, and Shay and Alejandra make sure I feel this way. I've even tried the micro needling technique offered by Dr. Kellishadi which has taken my glow to a new level. Dr. Kellishadi obviously truly cares about his patients because he's interested in what's best for ME and not just what will make his cash flow grow. He said I don't need surgery to look great at my age. I'm 55. Most plastic surgeons would jump on the opportunity to talk a 55-year-old woman into chasing a youthful look through a face lift or some other expensive surgery. He spent the time to talk with me about my life goals and what makes me feel happy and alive, and we BOTH decided that going under the knife isn't what is best for me. I choose to maintain my best look by non-invasive procedures such as hydra facials and micro needling. Dr. Kellishadi cares about my satisfaction and happiness with SSK services despite the fact that I'm the opposite of a "high ticket" client. Because of this, I'm now a loyal customer."
- C.S. /
Yelp /
Apr 19, 2019
"Dr. Kelishadi is amazing! I love how attentive he is and gives you great advice on what you should get done or shouldn't. I've been to different surgeon offices and I always find myself booking another appointment with his office instead. The ladies at his office are another reason why I keep coming as well, such sweet and friendly ladies. I love how Every time I come they are super welcoming and I don't feel like I'm being judged! I've been to Offices before where I feel like I'm bugging the staff or when I'm asking questions they answer very annoyed. Here! They answer all your questions with concern and very kindly. Thank you Shae & Alex for being great customer service representatives & following up on my appointment reminders! I've had a hydra facial + Vivace done at his office. Which I definitely recommend, I should probably book another hydra-facial while I'm writing this review. Also, I've had my breast done elsewhere but will be contacting Dr. K once I'm ready for new boobies. I'll be referring all my clients, friends, staff, and family to Dr. Kelishadi FIVE STARS FROM ISABELLA"
- I.C. /
Yelp /
Jun 21, 2019
"I am so happy Dr K introduced me to Jolene! She doesn't over sell, says no if it's not going to look natural and just makes you feel safe, sexy and appreciated! . Please consider SSK Plastic Surgery before deciding! Love this family!"
- E.L. /
Google /
Mar 19, 2020
Previous
Next
what is a hydrafacial good for?
The HydraFacial system is designed to be suitable for patients of all ages and skin types. The treatment will be customized to suit your specific needs and goals. Skin concerns that may be improved by a HydraFacial include:
Brown or sun spots
Chronic or occasional outbreaks of acne
Decreased skin elasticity or firmness
Fine lines and wrinkles
Large or congested pores
Oily skin
Rough skin texture
Uneven or dull skin tone
how is a hydrafacial Performed?
HydraFacials are performed in our office in about 30 minutes. The facial will begin with a thorough consultation to select the best products and options for your facial. As soon as your plan is complete, you will be invited to relax in a private room as your procedure begins. HydraFacials include six main steps: cleansing, exfoliation, pore extraction, hydration, adding nourishment, and protection for your skin. These steps are customized to the needs of your complexion by using the appropriate cleansers, level of exfoliation, moisturizers, serums, and other products. HydraFacials can also be further personalized with another complementary facial treatment available at our office.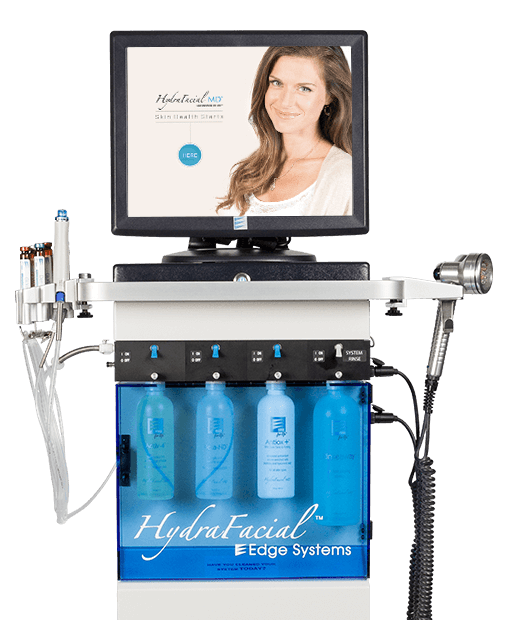 how soon do you see results from a hydrafacial?
If needed, you may reapply makeup following your treatment to cover mild redness before you resume your daily activities. You will likely have visible improvements to your complexion immediately after your procedure, with full results visible in 3 – 7 days. To sustain the benefits of your treatment, Dr. Kelishadi recommends getting these treatments every 4 – 6 weeks. During your consultation, we can help you schedule future treatments and discuss products that may be used at home to best maintain your complexion in between HydraFacial treatments.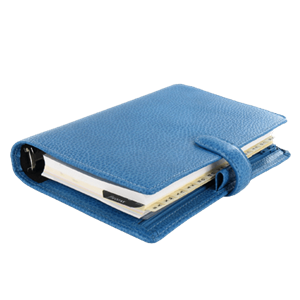 get a personalized hydrafacial today
With a wide variety of facial treatments and products on the market, it may seem impossible to figure out which is best for your needs. A professional HydraFacial lets you control the techniques that are part of your facial, changing as needed to finesse your skin care. At SSK Plastic Surgery, we focus on providing personalized treatment to each of our valued patients. If you are ready for your next facial and you want to learn more about HydraFacials, contact our office in Newport Beach, CA.
Related Post