We've all heard descriptions of necks: She has the neck of a swan (long and elegant). That's the neck of a fighter (thick and strong). His neck looks like a turkey's (flabby, hanging). Visual, aren't they? The neck should be an attractive, flowing passageway from the face and the head to the body--without many hills, valleys, and bumps along the route. The neck is an extension of the face in telling much about a person and his/her lifestyle. Aging and other negatives equally affect the face and the neck. We should treat the neck as gently as we treat the face. Therefore, Newport Beach Plastic Surgeon, Dr. Sean Kelishadi performs neck lift surgery to bring dramatic improvement. At SSK Plastic Surgery in Newport Beach, CA, we can help you shave off years of aging wrinkles through neck lift surgery.
Neck Lift Reviews
"Amazing Experience - I am 73 years old: A dear friend who has since passed told me the best thing she ever did ; was to have a face lift at 73 . So I took the challenge.it is delightful to look at facial image and see.a much younger.face. I smile most of the time realizing how fortunate I was to find Dr. Kelishadi, Shea and Alejandra, office staff made the experience even better by their kindness and attention..."
- M. /
RealSelf /
Feb 07, 2019
Previous
Next
Aging
Whether aging progresses at a normal pace or begins early, it readily shows in the face and the neck. Major damage can be caused by:
Decreasing levels of elastin and collagen, and the constant pull of gravity
An unhealthy lifestyle (e.g., smoking, frequent frowning, insufficient rest and hydration, a poor diet, insufficient exercise to firm muscles and tissues)
Environmental contributions (e.g., excessive sun exposure and insufficient sunscreen)
Genetics
People who exercise a great deal, and those who have a fast metabolism and are naturally lean, may have less volume and less support in their faces. This can translate into skin that needs to be firmed.
Frowning
Frowning is a prime example of the wear and tear that occurs to your face and neck anatomy over time, with the constant muscle activation aiding gravity to pull your structures down, and less elastin and collagen to fight the stresses.
Volume loss in the fat compartments of the face and redistribution of fat to areas that did not have it before, such as the jowls, adds to this droopy look associated with the aging phenomenon.
When unfulfilled, failing definition and volume in the cheeks, jowls drooping from the corners of the mouth (marionette lines), and failing definition in the jawline will be hastened and worsened when everything above is falling down.
Also, a job or a bad habit that entails constant looking downward pushes down on the skin beneath the chin, which may compound a horizontal band of loose jowls.
Neck and facial skin and underlying structures need to be lifted, tightened, and smoothed. These problems should be corrected surgically, especially in the neck, where nonsurgical adjuncts (fillers, neurotoxins, skin-tightening treatments) are shortcuts that, when effective, are often short-term "band-aids."
If you don't want to wear turtlenecks around the clock to cover the ravages of time, especially in warm weather, you may consider a neck lift in the Orange County area, to reverse the clock. Worthwhile neck rejuvenation can be achieved through various types and levels of neck lift surgery here in Orange County. Trade your "turkey-neck" for the desirable swan neck through the stellar services and personalized attention of SSK Plastic Surgery. After that, it'll be "Bye-bye, turtlenecks!" and "Hello, V-necks!" for you!
We have different procedures and techniques to match your lower or higher levels of need to repair damage. In our neck lift and facelift techniques, the deeper layers of facial tissue are re-suspended, age-related sagging is corrected, and a more-youthful shape is restored. The real advantage of the neck lift is the extensive improvements Plastic Surgeon Dr. Kelishadi will perform:
To restore the jawline and a 90-degree angle between jaw and neck.
Re-drape loose, sagging skin.
Get rid of visible "platysmal" bands with platysmaplasty. Liposuction of the neck can also be considered in milder cases.
After your procedure, you will be wearing a neck-wrap dressing or a "jaw bra" when your designated driver takes you home. Normally, we will remove your surgical dressing the next day. Our efforts to reduce post-treatment inflammation via careful tissue handling will show in your short-term results. The additional advantages are a typical downtime of only 1 to 2 weeks and a natural look. Results will become obvious to you during the next 2 – 3 weeks as swelling resolves and the soft tissue takes on its new form. You may continue to see improvement over the next few months and can rejoice in a better-defined jawline and a younger look that we hope will last over the long term.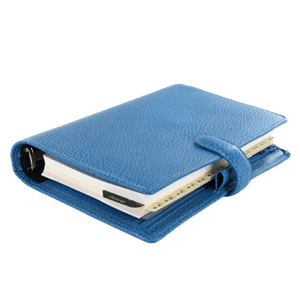 Time has proven tremendous, long-term results from an investment in a joint neck lift and facelift with an anatomic approach. In addition, chin, cheek, and lip enhancements are advantageous options for men and women. These adjunct procedures balance the proportions to achieve the effect of a more-attractive and unified neck and face.
What are your particular options and neck lift cost in Orange County? If you want to pursue top-notch repairs of a high-caliber Orange County plastic surgeon, please consider the personal connection, compassion, and skill of SSK Plastic Surgery. Feel free to call us for an appointment at (949) 515-SURG to find out about the enhancements that interest you. In our consultation together, we will use your photos as aids in discussing and deciding on the procedures that best suit you and your needs. Neck and facial rejuvenation can be worked into nearly any schedule. Whatever your stage of aging, we will work with you to tailor a treatment to your goals and your satisfaction. Looking younger and more vibrant can also mean feeling that way!
Related Procedures
Related Posts