What do you notice first about a face? For many folks, it's the eyes. Your eyes light up your face and can reveal emotion, communication, and truthfulness. In an ideal scenario, eyes and eyelids function well together, helping a person to look friendly and youthful. However, Cosmetic Surgeon Dr. Sean Kelishadi understands that is not always the case. In Newport Beach, CA, there are both surgical and nonsurgical treatment options at SSK Plastic Surgery to improve the appearance of sagging skin above or puffy skin below your eyes.
Eyelid Surgery Reviews
"I am overjoyed with excitement. I can't even begin to explain the happiness I have . I want to just give the biggest thank you to Dr. Kelishadi . He is an amazing doctor and a great human being. I have to express how touched I am to have been blessed with such an experienced, humble, caring person . Doctor K not only is a great person but the professionalism he brings to his practice is above and beyond. I am thrilled with how my Tear Through came out ! I had such tired looking eyes and I left the office with restful, rejuvenated younger eyes . I was so nervous not knowing what to expect but he just brings such comfort and confidence with him and takes away all of your anxieties just knowing you are in good hands . Thank you also to Alejandra and Shea for both of you ladies for brightening up the room with your loving smiles and cheerful demeanor. SSK thank you so much for making such a difference:)"
- L.F. /
Yelp /
Apr 01, 2019
"Here is the before (on right) and after (on left, brighter pic) pics.My main issue was the crease between my eyes, in the middle, slightly above and in my brow area.  In the pics it looks slight but in real life I had a definite crease, which was obvious.As you can see that has been taken care of!!!  Also the other wrinkles on my forehead area look much better, too.The staff at SSK, NB was amazing and Dr. Kelishadii is  top notch!Krystal- thanks again for making my 1st Botox experience a awesome one and giving me such amazing results.PS still seeing the results."
- A.H. /
Yelp /
Oct 12, 2021
"Dr. Sean kelishadi is my one and only go to surgeon. He is amazing. I have had my lips, eyes, breasts done with dr. Kelishadi and he is incredible ! He has made my dreams a reality! My breasts couldn't be more perfect . My lips are incredible. I had very bad under eyes he did such an incredible job, I look so refreshed !!! Thank you so much dr. The team !!! Lindsey is incredible ! She is so sweet the whole team !! Thank you SSK !!!! My one and only go to doctor !!!! Recommended . If you want to look perfect and beautiful he will make it happen. Thank you so much doc !!!!!!!"
- I.B. /
Yelp /
Aug 07, 2017
Previous
Next
Droopy, puffy, loose, and wrinkled tissues on the upper or lower lids can interfere with how light is reflected. This creates a scattered image rather than a smooth, clear one of you. Those problems - bags, and dark under-eye circles - can make you look tired, older than your age, grumpy, and unapproachable. In patients who demonstrate additional signs of aging and of sagging muscles and skin, a facelift and/or neck lift may help to achieve more-symmetric rejuvenation.
As your Orange County Plastic Surgeon, Dr. Kelishadi will use safe, modern techniques to repair or improve your eyelids in an outpatient procedure known as blepharoplasty.
Each procedure that we perform is custom-tailored to the patient's needs. In a nutshell, we will remove extra skin, fatty tissues, or both to rejuvenate your eyelids using incisions that we conceal within the natural contours surrounding your eyes. Blepharoplasty can help you to achieve the best overall function and impact on the appearance of your eyes. This eyelid surgery in Orange County is highly effective alone or as part of a facelift to maximize the beauty of this important facial feature.
For patients who desire blepharoplasty or eyelid surgery, we may remove herniating or excess intra-orbital fat that is protruding. In some cases, fat grafting is used to restore volume that may have been lost in the upper cheek due to aging. This balancing act of removing fat from an area of excess and restoring fat where it has been lost re-establishes a smoother lid-cheek junction. In many patients with lower-eyelid aging, the lid-cheek distance is lengthened. We can also normalize this junction with one filler or a combination of various formulations. The product's consistency and longevity are a few of the variables we can discuss to ensure that your aesthetic goals are met.
Also, if you have frown lines or crow's feet when making facial expressions, we have methods and strategies using neurotoxins, normally Botox or Dysport. This strategy in effect performs "chemodenervation"; blocking the nerves, neurotoxins keep wrinkle-causing muscles from moving when you change your facial expressions. Only the small areas that you've chosen to treat are affected. Your result can be an enhanced appearance of smoothness to look younger.
After your procedure, your eyes should be more noticeable and allow a more-appealing reflection of light from your face. This brings a more-rested, happier, and friendlier appearance. Looking refreshed and younger may make you feel equally so! In rare cases, more commonly with lower eyelid surgery, dryness and/or redness of the eyes may occur and last 2-3 weeks. But, don't worry--we have remedies to help in making your recovery a smooth process. With any blepharoplasty or eyelid surgery, a variety of other temporary symptoms may occur, such as light sensitivity or excessive tearing. Each person may react differently. Whatever your concerns, we will enhance your experience by providing you the utmost comfort and care. If you have sutures, we will remove them within 5 days. Most likely, you will be allowed to apply makeup around that time, too. You may be ready to go back to work within a week so long as (a) you feel normal and (b) you can see clearly and you can function safely to drive and do your job.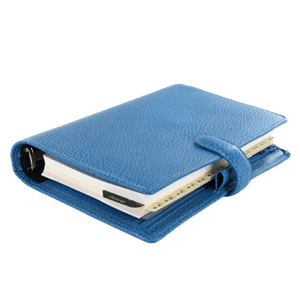 Board-certified Plastic Surgeon Dr. Kelishadi would be honored to be your "go-to" Orange County Plastic Surgeon to make you look and feel your best! What are your options, and what would be your blepharoplasty or eyelid surgery cost? Please call our office, (949) 515-SURG, for an appointment to discuss our best care for you and your budget, or visit us through our contact page.
Related Procedures
Related Post