What is Breast Augmentation?
Feeling satisfied that your breasts are attractive and proportionate is important to your self-perception and confidence. Each woman has her own vision of her ideal breast size. Plastic Surgeon Dr. Kelishadi has been successfully practicing breast augmentation in Newport Beach, CA for years and has discovered many reasons women undergo breast implant surgery. Every woman is different and has different reasons for considering breast augmentation, but there are some common factors that drive breast surgery in Orange County. At SSK Plastic Surgery, we'd like to help you achieve the cup size and shape you desire.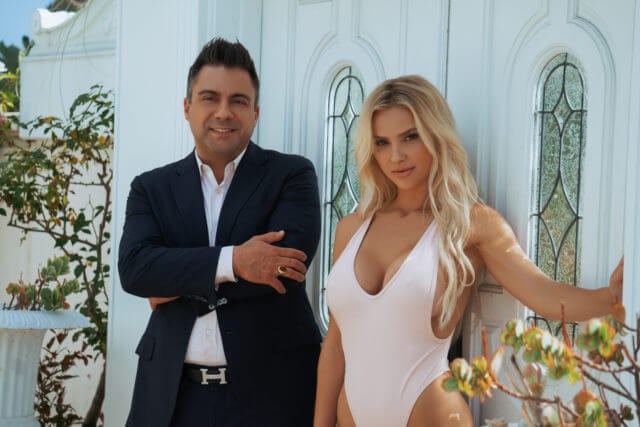 Actual Patient of Dr. Sean Kelishadi, Playmate of the Year, Shantal Monique
Breast Augmentation Reviews
"Dr. Kelishadi is amazing!!! He made me feel so comfortable! I had Breast Augmentation  May 26th. I'm three months out and loving my results! I was very self conscious  about my chest. My breasts shrunk due to breast feeding. I didn't even want to change in front of my husband.  (he loved them no matter what lol) and now I am feeling so great about it! He said he's even noticed a boost in my confidence level. I love it! i feel good..i feel sexy. I never thought I  would actually go through with getting this done, but Dr. Kelishadi and his staff helped me with every step of the way. He was very caring and checked up on me after surgery. His staff was very nice as well. All so helpful! I highly recommend him!"
- J.V. /
Yelp /
Jul 27, 2017
"OUTSTANDING!  If more stars were offered, he would have them all.  Dr. Kelishadi's level of expertise is absolutely superior.  He CARES!!!  He CARES!!!  He is committed to his work.  I look and feel amazing from my breast augmentation surgery and my "touch up".  LOVE it.  He has such an intense compassion for his work and so enthralling to here him speak. He is exceedingly through in discussions, which I adore as I'm an inquisitive girl.  He is innovative and that was so exciting to hear.  I am most grateful.  Simply the Best. The staff, I'd swear they are from another planet, (I may have actually said that to them).  They are so sweet, knowledgeable, caring, and naturally so.  Valerie, you are an angel and thank you for all your patience with every call to you.  It makes it an absolute pleasure with every visit.  Thank you for everything.  You make the world a better place!  God Bless"
- L.M. /
Yelp /
May 06, 2021
"Couldn't have asked for a better experience! Dr. Kelishadi is a genius. From the first appointment to the post op appointments he and his staff are amazing. I got a breast augmentation and the outcome is beyond perfect. I couldn't be happier. Dr. Kelishadi walked me thru every step of the process and was there every step of the way. If you are nervous or unsure of who to go to for any surgery, he's your guy. You will feel comfortable, confident in your decision, fully knowledgeable on your procedure and process, and happy with the results, care , value, trust and customer service you receive through it all. Hands down the best! I will never go to anyone else!"
- C.F. /
Yelp /
Jul 22, 2021
"I found this doctor through yelp. I had been thinking about getting breast augmentation done for a while now and this summer I pulled the trigger. I am extremely, 1000% so happy with the process and procedure.   Dr. Kelishadi and his team made me feel comfortable and excited.  They brought great upbeat energy to the consultation, and very THOROUGHLY explained everything.  I signed up for the procedure right after the consultation.  This doctor is busy but his team was able to fit me in for my surgery on the date I wanted- my birthday!  They let me try on the implants I selected and bring a friend to my 2nd try on. He provided a lot of information and videos to prepare you for what to expect and how to properly take care of yourself after.  I recommend following his instructions and your recovery will be great.  After the surgery, the doctor called/texted daily to check up on me. I love the work he did on me and I'm really happy with the result.  This doctor and staff is exceptional, and I would HIGHLY recommend them."
- J.M. /
Yelp /
Sep 03, 2021
"KING OF CLEAVAGE!!! I've been looking for a surgeon for about 2 years. I needed a breast lift with implants it's been SO difficult to find a good surgeon who can deliver amazing results for a lift with implants. I came across Dr Kelashadi on Yelp as soon as I read all his reviews I had to see him right away. As soon I left his office I knew I found the right surgeon! I can't explain how happy I am with my new boobs!!! I'm 5 days post op and they look AMAZING I can't thank him enough!!! I can't wait to see what they look like when they're fully healed. Thank you dr Kelashadi, and staff you guys were all amazing!"
- C.C. /
Yelp /
Aug 23, 2021
Previous
Next
Why Should I Undergo Breast Augmentation?
Some women who have smaller breasts believe that they appear less womanly and less feminine. As a result, they may feel less confident. A woman's lack of confidence is a real problem because it has a way of spreading into other areas in her life besides what is seen in the mirror. At SSK Plastic Surgery, we believe every woman has the right to look in the mirror and love the person looking back. Although there is beauty in embracing yourself just the way you are, in reality, most women have something they would like to change. Breast implant surgery has given many women the courage they need to feel sexy and confident in their skin. A breast augmentation surgeon, like Dr. Kelishadi, can help to bridge the gap between inner beauty and outer beauty, which can lead to enhanced confidence.
You may want to look better in your clothes instead of feeling self-conscious. Every person has their own definition of beauty and their own idea of how they want to present themselves to the world. Breast augmentation in Orange County has been a solution for many happy women who have ideas for how they want their clothes to fit.
If your breasts are smaller than your waist and hip sizes, you may long to balance your body's ratios. Beauty is all about symmetry. A skilled breast implant surgeon can assess the implant size that you need to sculpt a well-proportioned figure.
SSK's Breast Implant Safety Ethics
At SSK Plastic Surgery, Dr. Sean Kelishadi puts his patients' safety first. He uses the best techniques designed to provide beautiful aesthetic results and promote safety. Using a 14-point plan, Dr. Kelishadi can decrease capsular contracture, which reduces the chance of inflammation and infections. Capsular contracture is the formation of tough scar tissue around the pocket holding your implant. However, using a precise methodology, we lower the possibility of this condition occurring. When it comes to your implants, Dr. Kelishadi wants you to feel as comfortable as possible. That is why he offers:
A five-year guarantee in case you do not feel happy about the appearance
A lifetime guarantee for those who experience breast implant illness
Free implant removal if needed
With your absolute needs in mind, you never have to worry about being overcharged or not receiving the best care possible.
What is a Breast Augmentation consultation?
With a small investment of time in allowing Dr. Kelishadi to get to know you and your goals, we can achieve the important results of having you feel and look your best through the addition of volume to enhance the shape and appearance of your bustline. As an experienced breast implant surgeon, he will take the time to help you feel secure and comfortable with your decision for breast enhancement. First and foremost, Dr. Kelishadi will take the time to discover the problem and talk to you about your very personal decision. Together, you and Dr. Kelishadi will define your expectations for your body and the path to achieving that goal. During your consultation, Dr. Kelishadi will address your questions and concerns about breast augmentation in Orange County and will discuss the best approach for your body. Many women research the internet for facts, but one of the problems is that the internet does not give them answers that are relevant to their unique body shapes. They need a personal evaluation and a knowledgeable conversation with a qualified surgeon.
How is Breast Augmentation Performed?
Are you curious to know what options for breast augmentation Orange County has to offer? We will discuss with you all options for Orange County plastic surgery — appropriate for your wishes, body size/shape, health, and values — by viewing and deciding on likely results.
Breast augmentation or breast implants (silicone gel or saline, round or shaped, smooth or textured) restore lost volume or increase size. A breast lift may be needed to reduce/eliminate drooping and tighten a loose skin envelope. Your doctor will discuss the pros and cons of placing the implant above, partially behind, or completely behind the pectoralis major muscle.
Revisional breast surgery: Over time, not only do your breasts and the surrounding soft tissue undergo changes, but so does your perception of body image as you reach different milestones in life. If you have had a prior breast enhancement done by us or elsewhere and have decided it is time for a change or simple "fine-tuning," please schedule a consultation.
WHAT RESULTS CAN I EXPECT FROM BREAST AUGMENTATION?
We schedule to see you back no later than a week after surgery for your first follow-up appointment at SSK Plastic Surgery. We will continue to monitor your progress at regular intervals and make sure your healing is going as planned. Most of your sutures are dissolvable and work on the inside, helping to support your closure over a period of 2-6 months. To seal the skin edges, we use either skin glue or steri-strips (fine skin tape applied over incisions), and these usually fall off on their own when the skin has healed sufficiently. You will be allowed to shower the next day and even get your incision wet, but Dr. Kelishadi prefers that his patients not submerge their incision in water (such as in a bathtub, pool, ocean) for 3-4 weeks.
You may be able to return to work in a few days or a week, depending on your job and comfort level. Most patients resume most regular activities by the end of two weeks. For those of you who like to work out, Dr. Kelishadi will restrict you to not lifting anything over 10 pounds for 2 weeks, sometimes longer. After that, you may ease back into most of your typical workout activities, but Dr. Kelishadi may limit some exercises that activate your chest, mainly the pectoralis major muscle, for up to 4 weeks. What bras you can and cannot wear, the duration of such restrictions, and much more will be discussed during your consultation and surgical planning.
For more information regarding Breast Augmentation recovery, please click the button below.
If you want additional soft tissue support and even less scarring, you may be a candidate for advanced breast surgery. This groundbreaking technique also allows for greater control of the pocket by Dr. Kelishadi during your surgery, which can ensure you receive the results you've always wanted. We use a DuraSorb® mesh, which is made from the same material as our sutures, allowing for quick absorption after three months. Ask about advanced breast surgery during your consultation to ensure you're getting the absolute most out of your procedure.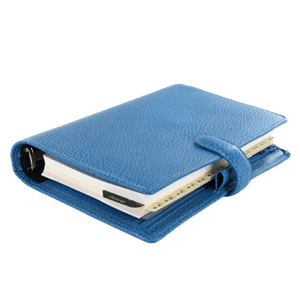 Plan Your Procedure
Average Cost

From

$10,000
Contact Us
Frequently Asked Questions About Breast Augmentation
How much does breast augmentation cost?
The total cost of breast augmentation can vary, depending on a variety of factors, such as breast size and lift. As it is a cosmetic procedure, it is not usually covered by medical insurance providers.
What is the difference between breast augmentation and breast implants?
While breast augmentation is a category of procedures that can include fat transfer, breast reduction, breast lift, etc., breast implants are a specific type of procedure. A breast implant refers to the concept of having synthetic objects surgically inserted into the breasts in order to enhance their size and/or shape.
What age is best for breast augmentation?
Breast augmentation is ideal for women of virtually all ages, though the reason for the procedure will likely change with age. For instance, women in their 20s and 30s tend to want to increase the size and fullness of their breasts. On the other hand, women in their 40s and older often resort to breast augmentation in an effort to achieve breasts that appear more perky and lively.
Learn More About Breast Augmentation
It's highly recommended when searching for breast augmentation in Orange County to never bargain shop. Bargains typically mean that quality is being compromised. With surgery, you are compromising your health when choosing a sub-par facility for the sake of price-cuts. Consult with the best breast implant surgeon in Orange County that you can trust. We understand your concerns regarding pricing and affordability, and we look forward to discussing with you how we can link our top-rated skill and experience with the most competitive credit and finance plans on the market.
At SSK Plastic Surgery, we have amazing payment options that make breast augmentation and/or other plastic surgery procedures affordable without compromising your safety, health, or appearance.
Should you have breast augmentation alone or as part of a bikini makeover to improve ratios among bust, waist, and hips, and achieve a flatter tummy? Please call (949) 515-SURG or contact us to arrange an appointment in our SSK Plastic Surgery office. Dr. Kelishadi's compassionate philosophies and skills for you as your Orange County breast augmentation surgeon, especially in gentle tissue handling and comprehensive knowledge of overall healthcare, will make the critical difference in your optimum recovery and satisfaction. The results we work together to achieve should meet or exceed your expectations.
Related Procedures
Related Posts