Our Newport Beach practice offers top-notch chemical peel treatments to improve the overall health and look of your skin. At SSK Plastic Surgery, we understand that your skin is exposed to harmful environmental elements everyday. This can lead to skin damage, such as sun spots, dryness, or uneven pigmentation. Treating yourself to a professional skin care treatment, such as a chemical peel, can bring significant improvement. A chemical peel is ideal if you have rough skin texture, wrinkles, and scars. During your treatment, a customized peel solution will be applied to your face and/or neck to remove the very top layer of skin. The results will leave you with smoother, clearer-looking skin. Board-certified Plastic Surgeon, Dr. Sean Kelishadi looks forward to speaking with you at his practice in Newport Beach, CA.
At our office, we offer chemical peels in different strengths (light, medium, and deep chemical peels) to accommodate our patient's skincare needs.
Light peels: You can have a light chemical peel on a lunch hour and go right back to your day. This type of peel will remove the top layer of your skin (the epidermis), giving your facial features a brighter appearance, and softer texture. We may suggest that you schedule a light peel at least once a month for best results.
Medium-depth peels: This type of chemical peel goes deeper into your skin, and you may prefer to do this type of facial rejuvenation treatment over a long weekend. You may also want to prepare yourself for more discomfort during and about an hour after treatment. Medium-depth peels are for patients, who have significant damage to their skin, deeper wrinkles, and darker pigmentation issues to correct.
Deep peels: The most advanced of the 3 types of chemical peels is the deep peel, and it will require the longest recovery time. This is an aggressive treatment that may leave your face swollen, itchy, and peeling for a few weeks. Patients, who have a deep peel, usually have dark age spots, sun-damaged skin, entrenched acne scars, and/or deep-seated scars. As this type of peel is generally not pleasant to have without some sort of numbing agent, we may provide you with anesthetic as a part of your treatment.
Reviews
"Dr. Kelishadi is amazing!!! He made me feel so comfortable! I had Breast Augmentation  May 26th. I'm three months out and loving my results! I was very self conscious  about my chest. My breasts shrunk due to breast feeding. I didn't even want to change in front of my husband.  (he loved them no matter what lol) and now I am feeling so great about it! He said he's even noticed a boost in my confidence level. I love it! i feel good..i feel sexy. I never thought I  would actually go through with getting this done, but Dr. Kelishadi and his staff helped me with every step of the way. He was very caring and checked up on me after surgery. His staff was very nice as well. All so helpful! I highly recommend him!"
- J.V. /
Yelp /
Jul 27, 2017
"I had my consultation and hands down the best experience ever! The Dr Kelishadi took his time with me during our consultation. He's a great listener but an even better educator. He was engaging and extremely knowledgeable he truly loves what he does and it shows! I will be moving forward with him and can't wait to see the final result!"
- M.O. /
Yelp /
Oct 22, 2021
"Here is the before (on right) and after (on left, brighter pic) pics.My main issue was the crease between my eyes, in the middle, slightly above and in my brow area.  In the pics it looks slight but in real life I had a definite crease, which was obvious.As you can see that has been taken care of!!!  Also the other wrinkles on my forehead area look much better, too.The staff at SSK, NB was amazing and Dr. Kelishadii is  top notch!Krystal- thanks again for making my 1st Botox experience a awesome one and giving me such amazing results.PS still seeing the results."
- A.H. /
Yelp /
Oct 12, 2021
"This review is for Krystal. I was going to SSK for a consultation (from out of town) and since I was going to be in the office, I thought I should make the most of it and have Botox done while there. I had only had Botox done 1x before and it was approx 3 years ago. It was an awful experience, but  I thought I would give SSK and Krystal a try and see if it would be any better. I informed the staff that I have a phobia of needles and so anything we could do to make it better would be much appreciated. Their office is clean and very nice and puts you at ease. Krystal did everything possible to make it the best experience- and it was! She didn't draw on my face, but rather on the paper next to her, she used the best needles to make them the most effective and reduce pain, she applied a numbing cream (AMAZING), let me listen to music and checked in with me during. Her technique was incredible and you can tell she truly is a master of her craft! I didn't pass out. I didn't hurt and I didn't even bruise!!! My lines are worlds better and it is all because of Krystal. Thank you for listening to me and taking the time to do a great job! You're so talented."
- L.F. /
Yelp /
Oct 12, 2021
"Ladies if you are thinking about getting any type of cosmetic surgery done, this is the place!!  From financing to the surgery it was such a easy process.  Dr. Kelishadi and his assistant Valerie are awesome!  Dr. Kelishadi takes the time to discuss your expectations and what he can do for you.  I got my lift and augmentation in July, now I am going back for my tummy tuck and fat transfer to my buttocks.  I am beyond excited, thank you Dr. Kelishadi!"
- I.J. /
Yelp /
Oct 03, 2021
Previous
Next
Who is a candidate for a chemical peel?
Seeking the advice of a medical professional to have great skin is the first step in the journey to smooth, healthy skin. Patients with fair skin make the best candidates for a chemical peel, however, we can assess your skin in an examination in our office. We will also ask about your medical background before proceeding with a chemical peel treatment for optimal results. Chemical peel candidates, both men and women, will have noticeable issues with their skin, such as acne scars, rough patches, flaky skin, discoloration, sun spots, fine lines, and much more. Depending on the tone of your skin, we can suggest different levels of chemical peels to meet your needs.
What to expect during a chemical peel
On the day of your chemical peel appointment in our office, we will have you lying down in a relaxed position to administer your treatment. We will make sure your skin is cleansed before administering the customized solution to your face and/or neck. We will brush the solution on your face and let it set for a specific amount of time, which will be discussed in your treatment planning session. Then, we will wash the solution off your face and apply a neutralizing agent to the skin. You may want to bring a light sunscreen and a hat to wear outside after the treatment to avoid sun exposure.
How long is recovery after a chemical peel?
Depending on the type of peel you have, you can expect your skin will itch and peel from a few days to a couple weeks. We will explain how to care for your skin during your appointment. Please keep in mind that no matter how much your skin itches during the healing process it is never a good idea to pull the skin off. You could cause scarring to your facial skin.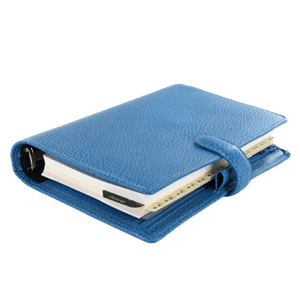 Plan Your Procedure
Procedure Recovery Location

Out-Patient
Contact Us
Even if you are new to facial rejuvenation treatments, we will help you find the perfect pampering for your skin. Your newly rejuvenated skin will thank you by looking amazingly fresh, and caressingly soft. Call our friendly patient coordinator at our office to schedule your skin assessment today for a chemical peel.
Related Procedures
Related Posts