As you age, it's common for natural hormone imbalances to begin to occur. This condition, which occurs in men and women alike, can affect a variety of functions within the body, including mood, energy levels, and libido. Bioidentical hormone replacement therapy, also known as BHRT, is designed to regulate these hormones in a completely natural manner. This treatment has become an incredibly common treatment for alleviating the effects of menopause. Contact SSK Plastic Surgery today to discuss your options in regards to BHRT with Dr. Sean Kelishadi at our facility in Newport Beach, CA.
Hormone Therapy Reviews
"I went to this office to have bio identical hormones inserted under my skin. Everyone in this office is kind and professional. I was treated extremely well and felt comfortable that I was getting great care and indeed I was! I highly recommend SSK Plastic Surgery!"
- S.L. /
Yelp /
Oct 20, 2022
"I have found my home for cosmetic work and more! I've had several cosmetic procedures here, including the greatest filler work I've ever had from Krystal. She rolled back the years on my face while keeping me looking like, well, me! I just finished my third round of Vivace micro needling and I now know that not all micro needling is created equal. The results have been simply astounding and this is one treatment I will be keeping in my routine. It did so much to eliminate lines and wrinkles, reduced areas of melasma, and even faded scars where I had experienced hypopigmentation and had white spots! It far exceeded my expectations. The most unexpected decision I made was to work with Krystal and Sherry on getting a hormonal panel done and getting the Biote hormone pellets. I didn't know that I could feel this good! I'm sleeping better, my hot flashes and night sweats have gone away, my drive to get things done (along with the energy to do it) has come back, I've lost five pounds without trying, and my workouts are amazing again. I feel like I did in my early 20s. I can't recommend this team enough. They have brought so much vitality and value back into my life, not to mention keeping me aesthetically in tip-top shape."
- M.S. /
Yelp /
Mar 25, 2022
Previous
Next
Am I a candidate for BHRT?
Typically, patients will begin to notice fluctuations in their hormones after they're reached the age of 30. If you're bothered by conditions, such as menopause, andropause, a thyroid disorder, or fibromyalgia, BHRT would likely be a useful form of treatment for you. BHRT is often used to treat side effects, including:
Weight gain
Decreased libido
Mood swings
Fatigue
Hot flashes
Brain fog
Upon arriving for your initial consultation, our staff will listen to your concerns before an in-depth analysis of your body and medical history. At this point, we can create a customized treatment plan that is perfectly tailored to meet the exact needs of your body. Hormones will be administered in the form of either a capsule, suppository, cream, or injection. These hormones may include testosterone, progesterone, estrogen, pregnenolone, or any combination of hormones. You will need to be supervised throughout your treatment to ensure it is working properly. For this reason, we'll ask you to schedule regular follow-up appointments every few weeks. During these appointments, we'll monitor your results and make any necessary adjustments to your treatment.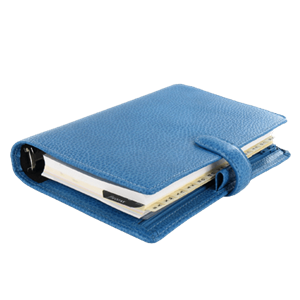 total Equilibrium of the Body
Bioidentical hormone replacement therapy has proven to be a revolutionary way to ensure your body is functioning exactly the way it should. As a natural alternative to synthetic hormones, this treatment usually leads to very few side effects. We encourage patients in Newport Beach, CA, to schedule a consultation with Dr. Kelishadi at SSK Plastic Surgery.
Related Posts