Board-certified plastic surgeon Dr. Sean Kelishadi understands that the body is affected by many factors over a lifetime that influence its function and appearance. This means that the body is constantly experiencing emotional and hormonal changes, diet, lifestyle, and weight fluctuations. Especially after aging, pregnancy, or extreme weight loss, the body can struggle to adjust and recover, specifically in areas like the abdomen. Therefore, at SSK Plastic Surgery in Newport Beach, CA - proudly serving the Orange County area - Dr. Kelishadi offers full tummy tuck surgery to bring a dramatic improvement to the midsection and overall physique.
What Are The Benefits Of A Tummy Tuck?
With a customized tummy tuck procedure designed by Dr. Kelishadi, you can remake your look with a host of great benefits, like:
Eliminating stubborn, undesirable fat
Tightening loose skin
Slimming and toning the abdomen
Reducing stretch marks
Strengthening the core
Improving posture
Helping with urinary stress incontinence
Increasing confidence and boosting self-image
Tummy Tuck Reviews
"Dr. Kelishadi is without a doubt the kindest, most sincere doctor - I am 2 weeks and 2 days post op from my Mommy Makeover with Dr. Kelishadi. I had a breast implant replacement from saline to gummy silicone and a breast lift. Dr. Kelishadi recommended a tummy tuck for an ultimate waistline and flat tummy but I felt it was too intense and chickened out lol! So I did a BBL instead which is lipo and fat transfer to my butt. I wanted a very natural shaping vs a huge butt. During the consultation Dr.Kelishadi paid very close attention to what I wanted and spent the time with me to explain each procedure and possible outcome. PreOp everything was online to review prior to surgery and Dr. Kelishadi answered all my questions during our preop appointment. Surgery day I was super nervous this was my 4th time going under anesthesia and my biggest surgery out of those. The staff made me comfortable and once Dr.Kelishadi arrived I was as comfortable as I could be. After surgery I stayed at the Laguna Recovery center for 3 nights which Dr.Kelishadi referred me to. Looking at my immediate results I was beyond impressed. It was better that what he explained and better that the pictures he showed me. I am still swollen and recovering however I'm super excited about how everything is healing and can't wait to see how everything goes in the next couple months. Dr. Kelishadi was very nice and concerned about my health and healing during my recovery and he checked in with me on his personal cell frequently. I've had plastic surgery twice before and Dr.Kelishadi is without a doubt the kindest, most sincere doctor I have had. I highly recommend him and may even bite the bullet and do the tummy tuck in the future. After seeing how well he taped me up after surgery and how well I'm healing I think he would do an incredible job with a tummy tuck!Updated on 12 Mar 2021:I don't have the before pictures yet but will upload them once I have a chance.I do want to note that the Laguna Recovery center was ~$900 per night and had great service. However I noticed I was missing 10 pain killers (norco) when I got home. When I asked them about it they were not helpful nor did they return the meds which they admitted to removing from my medical bag. Regardless I still highly recommend Dr. Kelishadi and will follow up in a couple more weeks."
- V. /
RealSelf /
Mar 25, 2021
"Ladies if you are thinking about getting any type of cosmetic surgery done, this is the place!!  From financing to the surgery it was such a easy process.  Dr. Kelishadi and his assistant Valerie are awesome!  Dr. Kelishadi takes the time to discuss your expectations and what he can do for you.  I got my lift and augmentation in July, now I am going back for my tummy tuck and fat transfer to my buttocks.  I am beyond excited, thank you Dr. Kelishadi!"
- I.J. /
Yelp /
Oct 03, 2021
"Haven't felt this confident and happy with my body since my late 20s - I am only 5 weeks post-op from a mommy makeover (breast implant revision and lift, tummy tuck, and lipo with BBL). I haven't felt this confident and happy with my body since my late 20's, and it's only been 5 weeks! Dr. Kelishadi listened and took his time to explain what he was doing and set realistic expectations for results- (which he completely surpassed imo). I had been following his work for a while, and knew how gifted he was, but now I know first hand and can't say enough great things about him and his staff. Thank you, Dr. K. for giving me my confidence back- and my 25-year-old booty lol."
- M. /
RealSelf /
Mar 15, 2022
"Where do I even begin!  Dr. K and his office staff/nurses are amazing!  They make you feel safe and completely at ease.  I saw Dr. K for my mommy makeover consultation back in February 2021 and had my surgery on May 18, 2021.  It has been a year and I am beyond happy with my results.  I had twin boys that left me with a lot of extra skin, Dr. K fixed that and made my belly button look better than ever!  I had a tummy tuck, lipo 360 with fat transfer and a breast lift with implants.  I have never felt so confident in my own skin.  I am so thankful to Dr K and his team, if you are thinking about seeing him just do yourself a favor and schedule with him now!"
- J.F. /
Yelp /
Jun 15, 2022
"Tummy tuck, lipo, breast lift/revision & augmentation & fat transfer - 4 kids (2 of them being c-sections) you think you know where this story is going, right?? Nope! I actually had nice skin (not a flat tire) but saggy, uneven boobs and a big, belly...from POOR EATING HABITS. I came to talk to K wanting a mommy makeover but he gave me so much more. After meeting with me he explained that given my BMI, he would not perform the surgery until I lost weight. It was the best thing that he could've ever done for me because he didn't just give me a mommy makeover, he gave me a lifestyle change which is a mental consciousness of my health.3 months later, I was within a healthy weight and today, I'm 10 days post op. I had a tummy tuck, breast lift/revision and augmentation. I had a fat transfer and liposuction. I will not lie. IT HURTS. Well, it hurt. Today it's more irritating to be lying in a beach chair type position lol! Day 1 was fine because I was doped up. Day 2-5 I regretted doing it. I cried. I asked myself 100x why I did this but it's ok. It's mentally exhausting. But YOU CAN DO IT. You'll cry. Scream. Yell. Question it all. But you will be SO HAPPY you gave yourself this gift. You are in the BEST of hands. I'm only days days post op but I know a year from now I'll be back on here smiling and answering your questions as you go through your journey."
- K. /
RealSelf /
Oct 30, 2022
Previous
Next
Am I A Candidate for a tummy Tuck?
Pregnancy, significant weight loss, or other factors, such as prior abdominal surgery, may have weakened your abdominal muscles and left you with excess fat, stretch marks, and loose skin on the stomach. This problem can make your tummy protrude and your clothes difficult to fit. Stretched-out ab muscles and skin can be stubborn and often don't return to their original positions, despite a healthy diet and exercise regimen. Frustration and despair can set in for women and men alike.
How does a Tummy Tuck work?
Also known as abdominoplasty, tummy tuck surgery in Orange County is performed under general anesthesia and typically does not require an overnight stay in the hospital. Patients who are combining tummy tuck with other surgeries as part of a larger procedure, such as a mommy makeover, may need to spend one or more nights in our facility. During your tummy tuck, Dr. Kelishadi will make an incision on your lower abdomen. Depending on how much extra skin needs to be removed, Dr. Kelishadi may recommend a mini tummy tuck, full tummy tuck, or extended tummy tuck. Your tummy tuck incision length will vary based on which type of tummy tuck is needed. In most cases, liposuction is combined wtih tummy tuck to remove stubborn fat and create a slimmer, smoother figure. For patients with separated ab muscles, or diastasis recti, Dr. Kelishadi will tighten and reinforce the muscles to eliminate the classic mommy pooch or pouch. At the conclusion of the case, Dr. Kelishadi will close the incision will sutures. Tummy tuck scars can typically be concealed underneath clothing and swimsuits to keep your work discreet.
What happens after a Tummy Tuck?
After tummy tuck surgery, patients should expect some amount of swelling, discomfort, and bruising. It will be necessary to walk with your upper body bent at a slight angle and to sleep with your head and legs slightly elevated. In many cases, patients will be required to wear compression garments after a tummy tuck to reduce swelling and encourage complete, swift healing. In conjunction with over-the-counter pain relievers and prescription medications (if needed), we have many tools in our office to provide you with a comfortable tummy tuck recovery experience.
Most patients are able to return to work and other light activities about two weeks after a tummy tuck. Heavy lifting, straining, and exercise should be paused for at least 6-8 weeks, or until you receive clearance from Dr. Kelishadi. Additional tips for tummy tuck recovery include arranging for help around the house and with the children for the first few weeks, as your mobility will be limited. Patients should also maintain a healthy diet, stay hydrated, and allow their body plenty of time to rest and recuperate.
After abdominoplasty recovery, you should look and feel more comfortable and confident about your body. Without a muffin top or post-baby pooch, your clothing will likely fit better, and you may even go down one or more sizes in clothing. The sky is the limit on your confidence! We encourage a healthy diet and regular exercise routine to maintain your tummy tuck results over many years.
A WHOLE NEW YOU WITH TUMMY TucK
Your body, goals, and treatment choices are unique and important to your confidence. We are honored to serve your cosmetic surgery needs with the finest attention, technique, and aftercare. Please refer to the following information on recovery after tummy tuck.
For more information regarding Tummy Tuck recovery, please click the button below.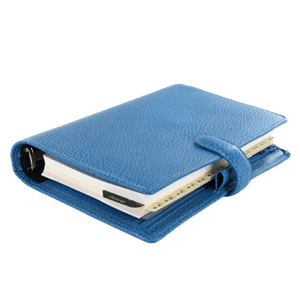 Can a tummy tuck remove "love handles?"
The primary goal of tummy tuck surgery is to remove excess skin and reposition separated muscles. When combined with other treatments and procedures, such as liposuction, it is possible to address stubborn love handles and a muffin top during tummy tuck. In this way, patients can achieve a tight and toned abdomen without unwanted pockets of fat or loose skin.
How many sizes will I lose after a tummy tuck?
While a tummy tuck is not a weight loss method, most individuals that undergo the procedure do tend to lose a few sizes due to the more defined appearance of the stomach. In fact, many women drop two or three clothing sizes by the time their body has completely healed from the operation. While you won't technically be losing a significant amount of weight, this drop in clothing sizes often leads to the same confidence boost among patients that is usually associated with weight loss.
What should I wear after a tummy tuck?
It is common to experience bruising and swelling during the initial few weeks after a tummy tuck. This can make the entire area very sensitive to the touch. For this reason, we usually recommend that patients wear loose-fitting clothing or even pajamas while the body heals from the procedure. Many patients find it most comfortable to wear dresses in order to avoid putting any pressure along the waist.
Related Procedures
Curious to hear more about the incredible transformations that are possible with tummy tuck? Please call our office at (949) 515-SURG to schedule a private consultation with renowned board-certified plastic surgeon Dr. Sean Kelishadi for tailored information about a tummy tuck in Orange County. We'll discuss your needs and your health history. We'll answer all of your questions and set realistic expectations for your experience with Dr. Kelishadi as your Orange County plastic surgeon. Fall in love with your tummy tuck before-and-after when you book with us today.
Related Posts