The Plasma Pen in Newport Beach, CA
What is the plasma pen?
The Plasma Pen by Louise Walsh International is the aesthetic industry's newest, most advanced skin tightening and skin lifting noninvasive resurfacing and regeneration treatment. With an advanced handheld plasma device, this treatment has been designed and engineered for next-generation, soft-surgery "fibroblasting" and is known for its natural-looking, long-lasting results. At SSK Plastic and Reconstructive Surgery in Newport Beach, CA, board-certified plastic surgeon Dr. Sean Kelishadi explains to patients how the Plasma Pen features numerous advances that change the way plasma is used to rejuvenate the skin.
What is plasma and how is it used in skin rejuvenation?
Often referred to as the fourth state of matter, plasma is actually a gas made up of molecules that are ionized and charged and able to roam quickly and freely. Plasma gas is able to do things that other gases cannot. For aesthetic purposes, it can safely target and heat the skin to rejuvenate it. The Plasma Pen uses electrostatic energy to create artificial nitrogen plasma. When released from the device and held approximately 1mm above the skin, it is able to heat the skin in a non-contact manner, resurfacing it from above. In addition, it simultaneously disrupts the deeper dermal layer through thermal conduction, which is crucial for skin tightening. We invite you to learn more about this revolutionary treatment by calling SSK Plastic and Reconstructive Surgery today.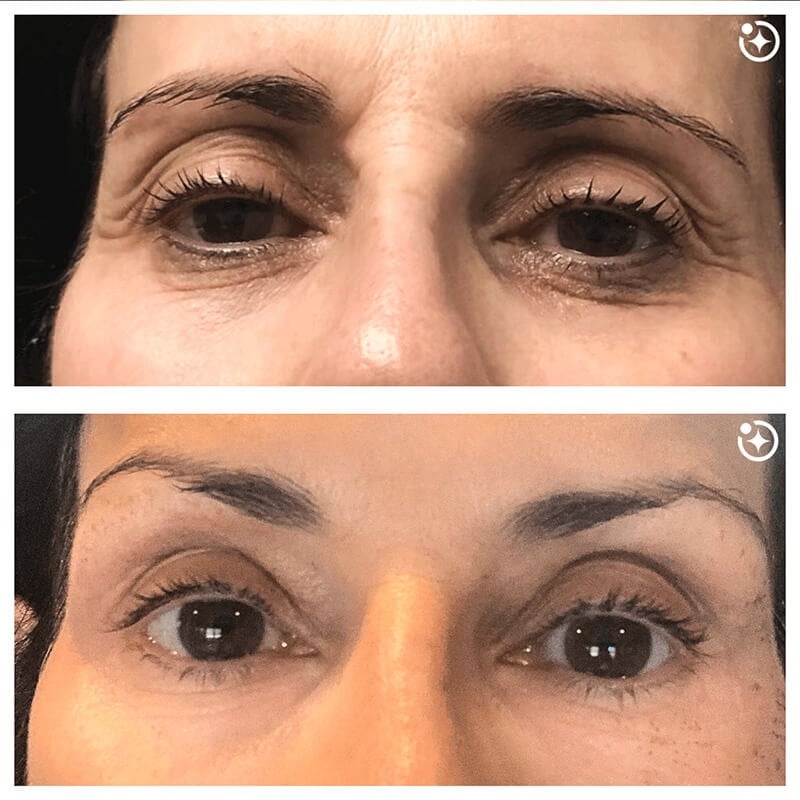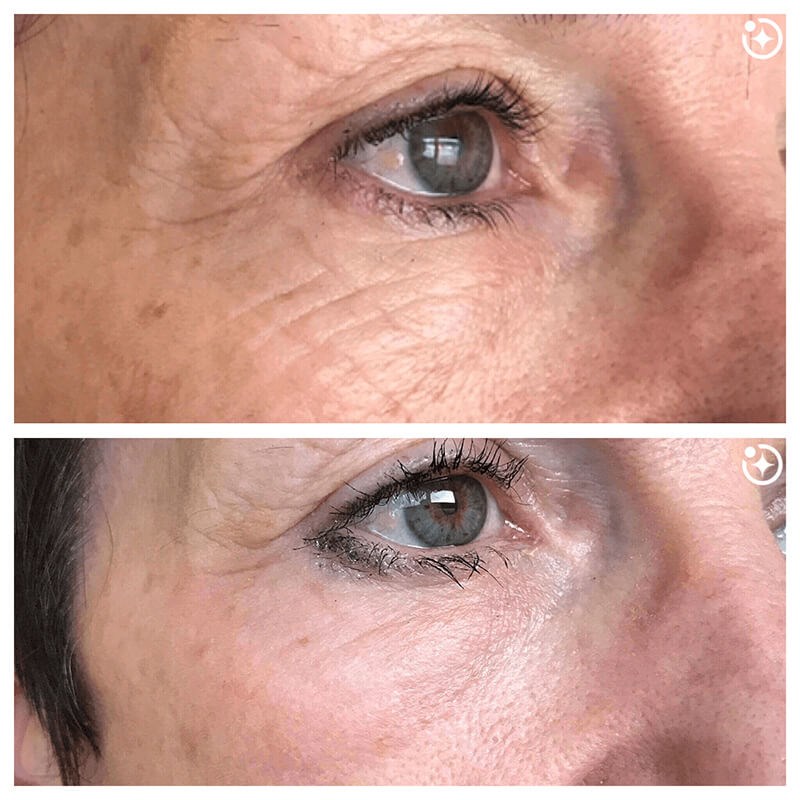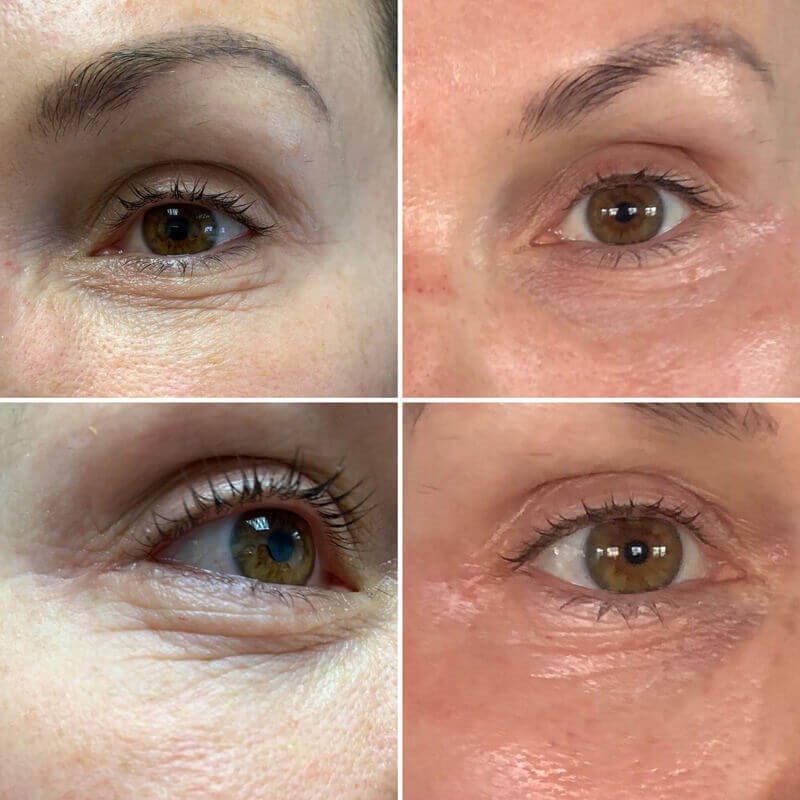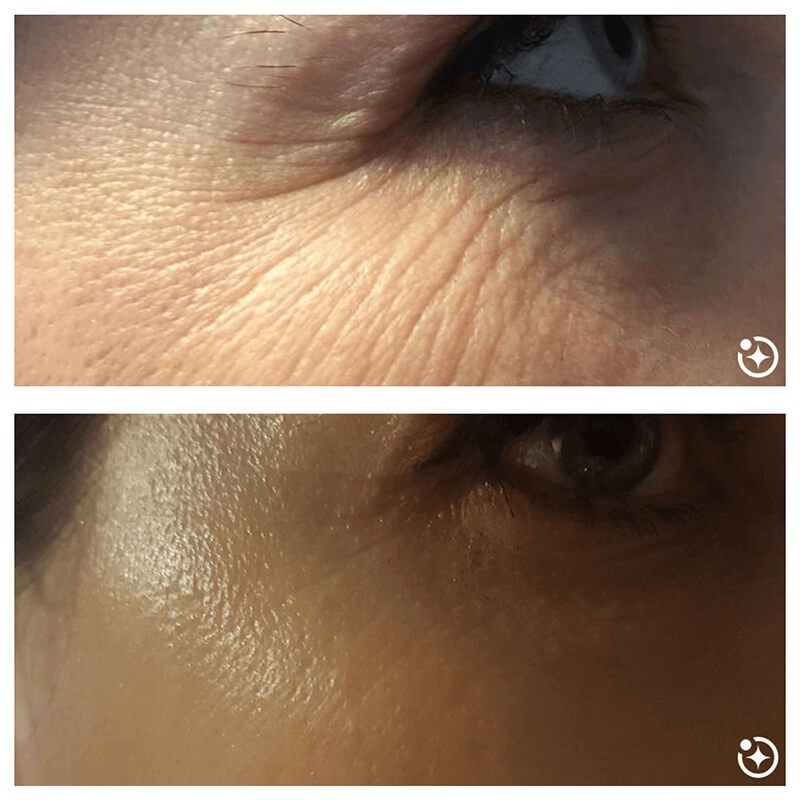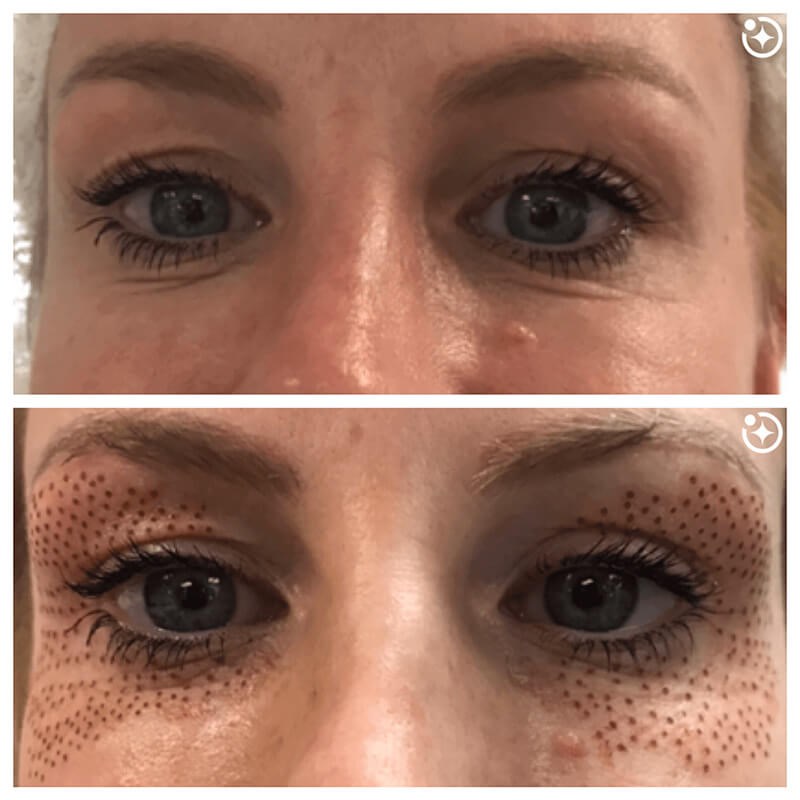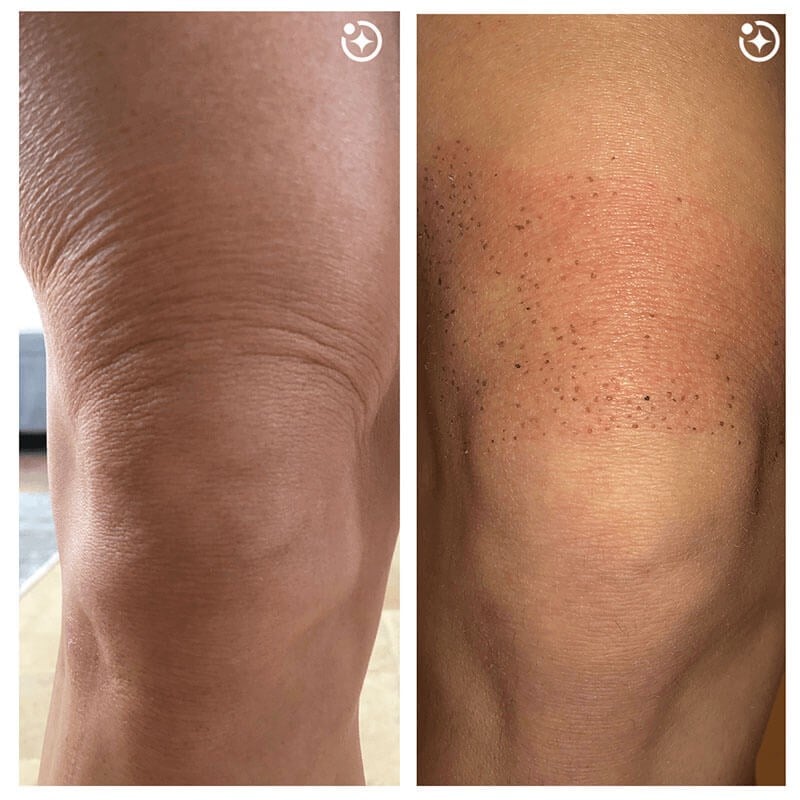 SSK Plastic Surgery Reviews
Dr. Kelishadi is amazing!!! He made me feel so comfortable! I had Breast Augmentation  May 26th. I'm three months out and loving my results! I was very self conscious  about my chest. My breasts shrunk due to breast feeding. I didn't even want to change in front of my husband.  (he loved them no matter what lol) and now I am feeling so great about it! He said he's even noticed a boost in my confidence level. I love it! i feel good..i feel sexy. I never thought I  would actually go through with getting this done, but Dr. Kelishadi and his staff helped me with every step of the way. He was very caring and checked up on me after surgery. His staff was very nice as well. All so helpful! I highly recommend him!
Words cannot describe how grateful I am to have met the SSK team.  I initially started with the med spa team at SSK and knew that I needed to do a breast augmentation consultation there as well.  From beginning to end, every single doctor/nurse and even Valerie at the front desk, involved in my procedures reached out giving clear instructions and also daily check-ins after my breast aug surgery.   Their patient care is beyond incredible.  The team gives you all of the instructions pre and post op, and they even go as far as giving you a sweet post op bag including the cutest, softest, coziest jump suit to wear into and out of the hospital on surgery day.  I am so so pleased with the team's attention to detail, but more importantly, they are an exceptional care team you want and need!  Thank you SSK!  -Steph
I recently had a breast revision/augmentation with a lift by Dr Kelishadi and I couldn't have asked for a better surgeon! He is known as the King of Cleavage and definitely lives up to the name. His staff is friendly, professional, and prompt to answer calls and respond to emails. It was also super nice and convenient having Dr Sherry as part of the team helping with all the medications ordered. On my pre op visit, I was given a bag with all the medications I would need for my surgery and recovery. Dr Sherry would text and make sure I didn't have any questions which was so appreciated. After my surgery, Dr Kelishadi would call and check in to make sure I was doing well. If I had a questions or concerns, Dr Kelishadi would promptly call and answer all the questions I had. He is genuinely a great person and an amazing Surgeon that I would highly recommend.
I recently underwent a transformative experience at SSK Plastic Surgery, having a tummy tuck, muscle repair, and liposuction in the flanks and back. Being a mom to a 10 month old, I was pretty anxious about this procedure but right from my initial consultation, I was confident that I was in the hands of professionals who truly care. Now, just 3 days post-op, I caught a glimpse of my results and I'm beyond thrilled! Dr. Kalishadi's skillful work has exceeded my expectations.On the day of the surgery, the entire team's kindness helped alleviate any pre-surgery jitters. Dr. Kalishadi went above and beyond by personally reaching out to check on my recovery. Overall, my experience has been nothing short of amazing, and I couldn't have chosen a better place for my procedure. I wholeheartedly recommend SSK Plastic Surgery to anyone seeking outstanding results and genuine care. Also shout out to Dr. Sherry, Valerie and Brianna who were also lovely! Thank you all so much!
I recently underwent a breast revision procedure at SSK Plastic Surgery, and I must say that my experience far exceeded my expectations.  From start to finish, the entire journey was seamless, and I am absolutely thrilled with the results.  Here's why I would wholeheartedly recommend Dr. Kelishadi for anyone considering breast revision: Dr. Kelishadi is an exceptional plastic surgeon.  From the initial consultation to the post-surgery follow-ups, Dr. Kelishadi displayed remarkable expertise and a genuine care for my well-being.  He took the time to listen to and provided me with detailed explanations of the procedure.  The entire team at SSK Plastic Surgery was welcoming, friendly and professional.  They made me feel comfortable throughout the entire process, and their knowledge and expertise to my needs were remarkable.  One aspect that truly impressed me was the personalized approach they took throughout the entire journey.  I even worked with Dr. Sherrie for my hormones prior to surgery and needless to say I feel much better now.  I felt that she too was invested in my overall health.  Lastly, when it came to deciding the appropriate size for my revision, I had to place my trust in Dr. Kelishadi's expertise and technique.  I discussed my desired goals with him, and he carefully assessed my body proportions, existing breast tissue and overall aesthetic balance.  Although I had initial apprehension about relinquishing control over to the size decision, I am thrilled to say that I couldn't be happier with the outcome.  The size chosen by Dr. Kelishadi was absolutely perfect!  I would highly recommend SSK Plastic Surgery!
Get In Touch
what skin concerns does the plasma pen treat?
As we age, our skin naturally becomes thinner and collagen production diminishes, which can drastically affect how our skin looks and feels. If you are bothered by deflated skin, lines, wrinkles, and skin that has moderate sag, the Plasma Pen may be a good option for you. It is ideal for patients who want to rejuvenate, tighten, and enhance the look of their skin without undergoing an invasive procedure. Some of the best candidates for the Plasma Pen desire to correct:
Marionette lines
Nasolabial folds or smile lines (the folds that run from the sides of your nose down to the edge of your mouth)
Drooping jowls
Acne scars
Necklines
Smoker's lines (vertical wrinkles around the mouth)
Crow's feet
Forehead lines
Turkey neck
Stretch marks
Upper and lower eyelids
what does the plasma pen do?
The Plasma Pen offers new solutions to patients who want tighter skin and to correct wrinkles and surface irregularities in a new, progressive way. Unlike laser treatments, the interaction of the Plasma Pen's nitrogen plasma delivers predictable and fully controlled energy to the skin and is able to avoid damaging other areas that may be healthy, which can sometimes occur during an ablative laser treatment. In addition, there is no thinning of the skin, bleeding, open wounds, scabbing, or lengthy downtime. The Plasma Pen works at a precise and predictable depth of tissue injury between 0.2mm and 0.4mm nano-probes and the precise and consistent on-demand plasma delivery allows for predictable results. The Plasma Pen treats both the epidermal and dermal tissue in a dual combination effort, which leads to dramatic outcomes. The skin appears softer, younger, and natural looking, unlike some treatments that can leave the skin feeling tight, thin, shiny, or pigmented.
Learn More About SSK Plastic Surgery
About Us
how does a plasma pen treatment work?
During your Plasma Pen skin rejuvenation treatment session, we will apply a topical anesthetic to the skin's surface about 30 minutes prior to the treatment to help provide a numbing effect, which helps control any discomfort. The cream will be removed, and the device will be moved gently across the skin during an appointment that usually lasts about an hour. Most patients feel tightening almost instantly. Once the skin has healed, the collagen production and skin tightening continue to show visible results over the course of about six months. Results can continue to improve up to a year later.
rejuvenate your skin with the plasma pen
If you are interested in learning how plasma gas can enhance the look and feel of your face and attain a tighter, smoother, younger-looking complexion, call SSK Plastic and Reconstructive Surgery to learn more. Newport Beach, CA patients who are on the search for a new, innovative nonsurgical skin rejuvenation treatment that works will love the results they get from the Plasma Pen. Call the plastic surgery center of Dr. Sean Kelishadi to learn more.