What is Erectile Dysfunction Treatment?
Erectile dysfunction (ED) is a condition that causes men to be unable to achieve or maintain an erection. Though most men find it embarrassing to discuss, bringing this issue to your doctor's attention is the first step towards finding a solution. Erectile dysfunction is incredibly common in men, especially as they get older. Visit SSK Plastic Surgery in Newport Beach, CA today to learn how Dr. Sean Kelishadi and his staff can utilize Precision ED treatment in order to help patients restore their confidence in the bedroom.
Reviews
"Dr. Kelishadi is amazing!!! He made me feel so comfortable! I had Breast Augmentation  May 26th. I'm three months out and loving my results! I was very self conscious  about my chest. My breasts shrunk due to breast feeding. I didn't even want to change in front of my husband.  (he loved them no matter what lol) and now I am feeling so great about it! He said he's even noticed a boost in my confidence level. I love it! i feel good..i feel sexy. I never thought I  would actually go through with getting this done, but Dr. Kelishadi and his staff helped me with every step of the way. He was very caring and checked up on me after surgery. His staff was very nice as well. All so helpful! I highly recommend him!"
- J.V. /
Yelp /
Jul 27, 2017
"I had my consultation and hands down the best experience ever! The Dr Kelishadi took his time with me during our consultation. He's a great listener but an even better educator. He was engaging and extremely knowledgeable he truly loves what he does and it shows! I will be moving forward with him and can't wait to see the final result!"
- M.O. /
Yelp /
Oct 22, 2021
"Here is the before (on right) and after (on left, brighter pic) pics.My main issue was the crease between my eyes, in the middle, slightly above and in my brow area.  In the pics it looks slight but in real life I had a definite crease, which was obvious.As you can see that has been taken care of!!!  Also the other wrinkles on my forehead area look much better, too.The staff at SSK, NB was amazing and Dr. Kelishadii is  top notch!Krystal- thanks again for making my 1st Botox experience a awesome one and giving me such amazing results.PS still seeing the results."
- A.H. /
Yelp /
Oct 12, 2021
"This review is for Krystal. I was going to SSK for a consultation (from out of town) and since I was going to be in the office, I thought I should make the most of it and have Botox done while there. I had only had Botox done 1x before and it was approx 3 years ago. It was an awful experience, but  I thought I would give SSK and Krystal a try and see if it would be any better. I informed the staff that I have a phobia of needles and so anything we could do to make it better would be much appreciated. Their office is clean and very nice and puts you at ease. Krystal did everything possible to make it the best experience- and it was! She didn't draw on my face, but rather on the paper next to her, she used the best needles to make them the most effective and reduce pain, she applied a numbing cream (AMAZING), let me listen to music and checked in with me during. Her technique was incredible and you can tell she truly is a master of her craft! I didn't pass out. I didn't hurt and I didn't even bruise!!! My lines are worlds better and it is all because of Krystal. Thank you for listening to me and taking the time to do a great job! You're so talented."
- L.F. /
Yelp /
Oct 12, 2021
"Ladies if you are thinking about getting any type of cosmetic surgery done, this is the place!!  From financing to the surgery it was such a easy process.  Dr. Kelishadi and his assistant Valerie are awesome!  Dr. Kelishadi takes the time to discuss your expectations and what he can do for you.  I got my lift and augmentation in July, now I am going back for my tummy tuck and fat transfer to my buttocks.  I am beyond excited, thank you Dr. Kelishadi!"
- I.J. /
Yelp /
Oct 03, 2021
Previous
Next
Do I Have Erectile Dysfunction?
Though erectile dysfunction can be caused by a variety of factors, the symptoms are always the same. Whether due to stress, depression, or disease, ED can have a significant impact on your relationship with your partner. If you notice any of the following symptoms, it is likely time to schedule an appointment to ask about ED treatment:
Inability to maintain or achieve an erection
Reduced sexual desire
Premature or delayed ejaculation
What Are the Benefits of Erectile Dysfunction Treatment?
Erectile dysfunction treatment has proven to be an incredible way to help men regain their ability to achieve and/or maintain an erection. In addition, it can increase sexual desire, as well as confidence. Shockwave therapy is able to achieve all of these desired benefits without the need for any kind of invasive or lengthy procedure that requires any amount of downtime. Patients' appointments will last a matter of minutes before they will be free to go about their normal day.
How is Erectile Dysfunction Treatment Performed?
Penile shockwave therapy utilizing Precision ED is an effective procedure that takes roughly 15 minutes to perform. The state-of-the-art headpiece will be maneuvered over the treatment region to encourage the flow of blood by producing new blood vessels. This treatment does not bring about discomfort or involve surgical techniques, which makes it a great alternative for patients seeking a fast, effective form of treatment.
What Can I Expect from Erectile Dysfunction Treatment?
Since Precision ED does not require invasive techniques, medications, or anesthesia, men can resume their daily activities following their procedure. No recovery period is required, making this penile treatment effective for individuals having troubles with ED. The effects reaped from Precision ED are long-lasting. Most individuals note that their results last for up to one year. Patients will be asked to return for a total of at least six sessions over the course of three weeks.
Erectile Dysfunction Treatment FAQ
What is the primary cause of erectile dysfunction?
The penis is an incredibly complex organ that requires the brain, nerves, muscles, blood vessels, and hormones to work seamlessly. Four principal factors can lead to erectile dysfunction. These include psychological and health conditions, medications, trauma, and lifestyle considerations.
At what age do most men experience erectile dysfunction?
The largest percentage of men begin to notice the effects of erectile dysfunction somewhere between the ages of 60 – 69. However, there is also a substantial number of men that experience ED in their 50s.
What issues can be caused by erectile dysfunction?
While erectile dysfunction itself will not lead to any medical issues, it can lead to a number of personal complications, including:
Reduced sexual pleasure for yourself and your partner
Anxiety about your sexual performance
Relationship problems stemming from an insufficient sex life
Difficulty getting your partner pregnant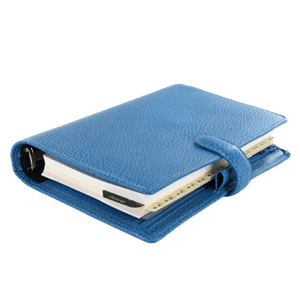 Put an end to ERecetile Dysfunction
Precision ED allows patients to quickly and painlessly regain sexual function and desire. However, these effects can never be felt without first discussing your problems with a doctor. Contact SSK Plastic Surgery today to schedule your consultation with Dr. Kelishadi in Newport Beach, CA.