We can't control biological changes, aging, the pull of gravity, and their effects. As hormone and collagen levels decline, muscles and tissues tend to lose firmness and responsiveness. Demands on our mental, physical, emotional, and sexual energies tax us even further.
ThermiVa® Reviews
"Dr. Kelishadi and his staff are the absolute best! - First I have to say that if I could give Dr. Kelishadi & his staff more than 5 stars I would!! Dr. K is the absolute best! His friendly outgoing personality puts you at total ease to discuss any of your concerns or fears, all your options etc... & his skills in this field are the clencher!! He's amazing!! I'm in the medical field & work along side a variety of doctors daily. I'm..."
- P.O. /
RealSelf /
Aug 14, 2017
Previous
Next
Aging, the stressors and demands of life, weight gain and loss, gravity, and a lack of consistent exercise and support can cause our muscles and skin tone to weaken. For women the side effects from childbearing, vaginal births, childrearing, various types of physical labor, and the hormonal decline into menopause can cause exterior and interior muscular structures, organs, and tissues to weaken, drop, push on others, dry out, and become less responsive.
Are you sometimes inconvenienced or embarrassed by leaking urine or feces when coughing, sneezing, or exercise put pressure on affected organs? Do you lack interest in sex, arousal, vaginal lubrication, and orgasm during intercourse? Do you feel pain or zero satisfaction or bleed during vaginal intercourse? Are these problems ruining your close relationship with your spouse and dampening your outlook on life? If Kegels, other ordinary exercises, and other resources don't do enough to help your leaky bladder and revive your sexual capacity, you may need to consult your Orange County Plastic Surgeon for a viable minimally-invasive remedy to enhance firmness, control, and satisfaction. Get the honeymoon and happiness back!
ThermiVa® Dermal and Intravaginal Tissue Remodeling in Orange County

ThermiVa® is a comfortable, minimally-invasive option that lasts close to 30 minutes without your needing any anesthesia! We use temperature-controlled radio-frequency energy in a thermistor-regulated vaginal wand and our gentle technique. Heating the tissue's surface stimulates collagen and nerves, and improves blood flow in the labia and the vagina to tighten and rejuvenate tissues. It can help to control incontinence; it also can enhance G-spot arousal, libido, vaginal lubrication to achieve sexual intimacy and satisfaction. Many patients report feeling tighter now or in mere hours. You can get right back to your busy life and even have vaginal intercourse later that day.
Minimally Invasive * 3 Treatments + 1 Yearly Touch-ups * Easy * Safe * Gentle
No Discomfort * No Downtime * Effective * Quick Results * Worthwhile!
ThermiVa® is easy and worthwhile to work into your schedule. Call us at 949-515-7874 for a confidential consultation at our Newport Beach Plastic Surgery office. You can easily regain control, sexual intimacy and satisfaction, sexiness, and happiness for years to come.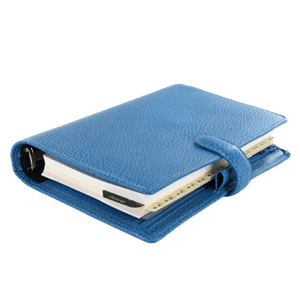 Related Procedures
Related Posts