Your face is your first ambassador to the world. Eyes follow the flow of the face to the neck. First impressions can be positive if muscles are firm and skin is smooth and age-appropriate.
Reviews
"Dr. Kelishadi is amazing!!! He made me feel so comfortable! I had Breast Augmentation  May 26th. I'm three months out and loving my results! I was very self conscious  about my chest. My breasts shrunk due to breast feeding. I didn't even want to change in front of my husband.  (he loved them no matter what lol) and now I am feeling so great about it! He said he's even noticed a boost in my confidence level. I love it! i feel good..i feel sexy. I never thought I  would actually go through with getting this done, but Dr. Kelishadi and his staff helped me with every step of the way. He was very caring and checked up on me after surgery. His staff was very nice as well. All so helpful! I highly recommend him!"
- J.V. /
Yelp /
Jul 27, 2017
"I had my consultation and hands down the best experience ever! The Dr Kelishadi took his time with me during our consultation. He's a great listener but an even better educator. He was engaging and extremely knowledgeable he truly loves what he does and it shows! I will be moving forward with him and can't wait to see the final result!"
- M.O. /
Yelp /
Oct 22, 2021
"Here is the before (on right) and after (on left, brighter pic) pics.My main issue was the crease between my eyes, in the middle, slightly above and in my brow area.  In the pics it looks slight but in real life I had a definite crease, which was obvious.As you can see that has been taken care of!!!  Also the other wrinkles on my forehead area look much better, too.The staff at SSK, NB was amazing and Dr. Kelishadii is  top notch!Krystal- thanks again for making my 1st Botox experience a awesome one and giving me such amazing results.PS still seeing the results."
- A.H. /
Yelp /
Oct 12, 2021
"This review is for Krystal. I was going to SSK for a consultation (from out of town) and since I was going to be in the office, I thought I should make the most of it and have Botox done while there. I had only had Botox done 1x before and it was approx 3 years ago. It was an awful experience, but  I thought I would give SSK and Krystal a try and see if it would be any better. I informed the staff that I have a phobia of needles and so anything we could do to make it better would be much appreciated. Their office is clean and very nice and puts you at ease. Krystal did everything possible to make it the best experience- and it was! She didn't draw on my face, but rather on the paper next to her, she used the best needles to make them the most effective and reduce pain, she applied a numbing cream (AMAZING), let me listen to music and checked in with me during. Her technique was incredible and you can tell she truly is a master of her craft! I didn't pass out. I didn't hurt and I didn't even bruise!!! My lines are worlds better and it is all because of Krystal. Thank you for listening to me and taking the time to do a great job! You're so talented."
- L.F. /
Yelp /
Oct 12, 2021
"Ladies if you are thinking about getting any type of cosmetic surgery done, this is the place!!  From financing to the surgery it was such a easy process.  Dr. Kelishadi and his assistant Valerie are awesome!  Dr. Kelishadi takes the time to discuss your expectations and what he can do for you.  I got my lift and augmentation in July, now I am going back for my tummy tuck and fat transfer to my buttocks.  I am beyond excited, thank you Dr. Kelishadi!"
- I.J. /
Yelp /
Oct 03, 2021
Previous
Next
Who is a candidate for THERMIRASE?
Aging, bad habits, and stress, as well as declining collagen, elastin, and hormone levels, usually show first on the face, especially when we don't get enough sleep. Excessive job, family, social, world, and economic stressors and responsibilities, plus chronic illness or depression, drain our energies and steal time that we need for ourselves. Those causes and the repetitive movement of muscles that cause frown lines and creases eventually weaken skin tone. As a result, the face and the neck become less smooth and less firm. Looking in the mirror and thinking about all of it can make us feel frustrated, wondering how to reduce stress and its adverse aging effects.
Have you noticed more furrows and frown lines? Are you afraid that you're aging too fast, becoming unattractive, and maybe at risk for losing job opportunities that often go to younger candidates? You don't want significantly invasive and costly surgical procedures like a face lifts or neck lifts, nor Botox® injections; you seek a viable minimally-invasive option to improve your appearance. Stay calm and let your Orange County Plastic Surgeon help you quickly and easily.

What to expect during THERMIRASE
ThermiRase Muscle and Nerve Control in Orange County

At SSK, we're pleased to offer ThermiRase®?a quick, easy, and micro-invasive option?to control and prevent further formations of furrows and frown lines in the forehead and the neck. Our keys are thermal heat and local anesthesia with our gentle and precise technique. Beneath the surface of the skin, we find the particular nerve pathways that control the problematic overactive muscles whose repetitive actions have caused your unwanted frown lines. We then inject a drop of local anesthesia in precise spots and briefly apply a safe temperature of thermal heat to them. Those spots disable the nerves that activated the offending muscles. The intended effects are immediate to help you feel more confident about your appearance. As soon as we finish, I'll place a gentle wrap around the treated area for your comfort.
You will likely resume normal activities the next day, without anyone knowing our secret. With ThermiRase®, before-and-after comparisons can show dramatic differences.
Micro-Invasive * Only 1 Treatment * Quick * Easy * Safe * Gentle * Precise
Zero or No Discomfort or Bruising * No Downtime * Immediate Results * Worthwhile!
Call SSK Plastic Surgery at 949-515-7874 for a discreet consultation about ThermiRase® in our Newport Beach office. We will give you the answers and comfort you deserve.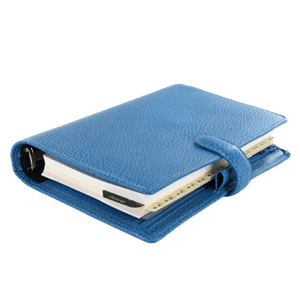 Related Procedures