Life is full of changes that are both within and beyond our control. We cannot control or stop biological changes, aging, the pull of gravity, job and parental duties, and their often undesired effects. As our hormone and collagen levels change and slowly decline, the firmness of our muscles and skin undergoes challenges to retain the full and perky appearance of youth.
Reviews
"Dr. Kelishadi is amazing!!! He made me feel so comfortable! I had Breast Augmentation  May 26th. I'm three months out and loving my results! I was very self conscious  about my chest. My breasts shrunk due to breast feeding. I didn't even want to change in front of my husband.  (he loved them no matter what lol) and now I am feeling so great about it! He said he's even noticed a boost in my confidence level. I love it! i feel good..i feel sexy. I never thought I  would actually go through with getting this done, but Dr. Kelishadi and his staff helped me with every step of the way. He was very caring and checked up on me after surgery. His staff was very nice as well. All so helpful! I highly recommend him!"
- J.V. /
Yelp /
Jul 27, 2017
"I am 2 weeks post-op from a breast augmentation with Dr. Kelishadi.I could not have chosen a better doctor. Dr Kelishadi is not only an extremely skilled surgeon, but also a very kind person who truly cares about his patients - I mean this wholeheartedly - I had some concerns because of a health condition I have and Dr. K empathized and gave me complete confidence in that the surgery will go well despite this, and took extra care because of my condition. The surgery center was immaculate, the nurses and anesthesiologists were experienced, kind, and made me feel very comfortable. I was contacted by the team post-op to ask how recovery was going and even given a direct line for Dr Kelishadi if something were to come up.Recovery was much easier than expected with the Dr's methods. I am still healing but I already find my result perfect... I cannot recommend SSK enough!"
- A.A. /
Yelp /
Nov 17, 2022
"Tummy tuck, lipo, breast lift/revision & augmentation & fat transfer - 4 kids (2 of them being c-sections) you think you know where this story is going, right?? Nope! I actually had nice skin (not a flat tire) but saggy, uneven boobs and a big, belly...from POOR EATING HABITS. I came to talk to K wanting a mommy makeover but he gave me so much more. After meeting with me he explained that given my BMI, he would not perform the surgery until I lost weight. It was the best thing that he could've ever done for me because he didn't just give me a mommy makeover, he gave me a lifestyle change which is a mental consciousness of my health.3 months later, I was within a healthy weight and today, I'm 10 days post op. I had a tummy tuck, breast lift/revision and augmentation. I had a fat transfer and liposuction. I will not lie. IT HURTS. Well, it hurt. Today it's more irritating to be lying in a beach chair type position lol! Day 1 was fine because I was doped up. Day 2-5 I regretted doing it. I cried. I asked myself 100x why I did this but it's ok. It's mentally exhausting. But YOU CAN DO IT. You'll cry. Scream. Yell. Question it all. But you will be SO HAPPY you gave yourself this gift. You are in the BEST of hands. I'm only days days post op but I know a year from now I'll be back on here smiling and answering your questions as you go through your journey."
- K. /
RealSelf /
Oct 30, 2022
"I went to this office to have bio identical hormones inserted under my skin. Everyone in this office is kind and professional. I was treated extremely well and felt comfortable that I was getting great care and indeed I was! I highly recommend SSK Plastic Surgery!"
- S.L. /
Yelp /
Oct 20, 2022
"Dr. Kelishadi and his wonderful team are beyond words- seriously incredible! I scheduled a consult with him, went and immediately knew he was the one for me. Valerie at the front desk loves her job, and you can tell just by speaking with her over the phone. When I went in for my consult, I was greeted warmly by Dr. Kelishadi, Sherry, Aida and every other member of his team. They all stopped to say "Hello" and "Welcome!" After spending an hour-long consult with Dr. Kelishadi I felt validated, heard, and confident. I went ahead and booked the surgery at the end of my consult and never looked back. I did not schedule a consultation with an other surgeons because I knew he would get it right! Back story: I was unsatisfied with my previous lift and implants. My previous surgeon had even completed a revision, yet still didn't get it right. Turns out I had the wrong profile implants and the wrong type of lift from the beginning. Insert Dr. Kelishadi and I am over the moon with my results!He completed a revision with a lift (lollipop) and placed Ultra High Profile implants to give me the exact look I wanted. Seriously, look no further. He is the one for you!"
- T.C. /
Yelp /
Sep 19, 2022
Previous
Next
can thermibreast help me?
Aging, the stressors of life, weight loss and gain, and a lack of consistent exercise and support can cause our muscles and skin tone to weaken. For women the added joys and demands of childbearing and breastfeeding, especially in the alternating fullness and deflation of breasts from feeding cycles, take a toll on breast tissues. Consequently, laxity shown in stretched skin and sagging breasts that are less firm, less smooth, less attractive. Have you avoided being seen in form-fitting and low-cut clothing and swimsuits that seem to scream, "My breasts are on their way to my knees!"? Ordinary exercise won't do enough to return your breasts to their former higher position. You'd rather avoid a majorly invasive surgery to lift and tighten your breasts and skin. Trust your Orange County Plastic Surgeon for a less-invasive, effective option that can make you look firmer and even sexier.
how does thermibreast treatment work?
ThermiBreast® Subdermal Tissue Remodeling in Orange County

SSK has the answer for you in thermal, radio-frequency heat! ThermiBreast® is a quick, easy, and micro-invasive option that rejuvenates tissue and skin to help breasts be firm and perky again. Using a tiny temperature-sensitive probe and our gentle technique, we apply an appropriate amount and temperature of thermal heat beneath the skin's surface to problematic tissues. The heat rebuilds collagen and tightens the tissue and skin, which can then rebuild your confidence. Via an infrared camera, we will monitor your skin temperature to ensure your safety and the treatment's effectiveness. You'll be under local anesthesia, talking with us most of the time. As soon as we finish, I'll place a gentle wrap around your breasts for your comfort and to protect your exciting investment. Some patients say that they feel tightening and see results quickly. You likely will resume your normal activities the next day. If we treat you on Thursday or Friday, you can go back to work on Monday. Patients should see ongoing results for the next few months.
Micro-Invasive * Only 1 Treatment * Quick * Easy * Safe * Gentle * Effective
Zero or No Discomfort or Bruising * Little to No Downtime * Quick Results * Worthwhile!
ThermiBreast® easily fits into your day. Call us at 949-515-7874 for a confidential consultation in our Newport Beach Plastic Surgery office. You can look better and feel sexier in a jiffy!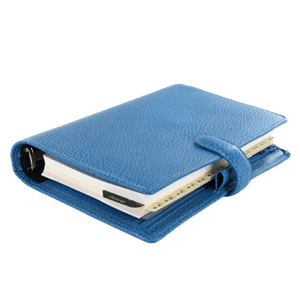 Related Procedures