Sex is a very important part of a woman's overall physical and emotional well-being. However, many women experience less sexual pleasure than they would prefer. Cliovana was designed to improve the clitoral response in female patients, helping them to enjoy heightened arousal and a more pleasurable sexual experience. It works by speeding up the cell regeneration process and increasing the nerve sensitivity in a female patient's genitals. During a very safe and effective nonsurgical, noninvasive procedure, sound waves are used on the clitoris and surrounding tissues. Women are able to return to work, exercise, or sexual intercourse immediately following the procedure. At SSK Plastic Surgery in Newport Beach, CA, board-certified plastic surgeon Dr. Sean Kelishadi recommends Cliovana to female patients who desire a more enjoyable sex life. To learn more about the benefits of this procedure, schedule a consultation with us today.
Reviews
"Dr. Kelishadi is amazing!!! He made me feel so comfortable! I had Breast Augmentation  May 26th. I'm three months out and loving my results! I was very self conscious  about my chest. My breasts shrunk due to breast feeding. I didn't even want to change in front of my husband.  (he loved them no matter what lol) and now I am feeling so great about it! He said he's even noticed a boost in my confidence level. I love it! i feel good..i feel sexy. I never thought I  would actually go through with getting this done, but Dr. Kelishadi and his staff helped me with every step of the way. He was very caring and checked up on me after surgery. His staff was very nice as well. All so helpful! I highly recommend him!"
- J.V. /
Yelp /
Jul 27, 2017
"Tummy tuck, lipo, breast lift/revision & augmentation & fat transfer - 4 kids (2 of them being c-sections) you think you know where this story is going, right?? Nope! I actually had nice skin (not a flat tire) but saggy, uneven boobs and a big, belly...from POOR EATING HABITS. I came to talk to K wanting a mommy makeover but he gave me so much more. After meeting with me he explained that given my BMI, he would not perform the surgery until I lost weight. It was the best thing that he could've ever done for me because he didn't just give me a mommy makeover, he gave me a lifestyle change which is a mental consciousness of my health.3 months later, I was within a healthy weight and today, I'm 10 days post op. I had a tummy tuck, breast lift/revision and augmentation. I had a fat transfer and liposuction. I will not lie. IT HURTS. Well, it hurt. Today it's more irritating to be lying in a beach chair type position lol! Day 1 was fine because I was doped up. Day 2-5 I regretted doing it. I cried. I asked myself 100x why I did this but it's ok. It's mentally exhausting. But YOU CAN DO IT. You'll cry. Scream. Yell. Question it all. But you will be SO HAPPY you gave yourself this gift. You are in the BEST of hands. I'm only days days post op but I know a year from now I'll be back on here smiling and answering your questions as you go through your journey."
- K. /
RealSelf /
Oct 30, 2022
"I went to this office to have bio identical hormones inserted under my skin. Everyone in this office is kind and professional. I was treated extremely well and felt comfortable that I was getting great care and indeed I was! I highly recommend SSK Plastic Surgery!"
- S.L. /
Yelp /
Oct 20, 2022
"Dr. Kelishadi and his wonderful team are beyond words- seriously incredible! I scheduled a consult with him, went and immediately knew he was the one for me. Valerie at the front desk loves her job, and you can tell just by speaking with her over the phone. When I went in for my consult, I was greeted warmly by Dr. Kelishadi, Sherry, Aida and every other member of his team. They all stopped to say "Hello" and "Welcome!" After spending an hour-long consult with Dr. Kelishadi I felt validated, heard, and confident. I went ahead and booked the surgery at the end of my consult and never looked back. I did not schedule a consultation with an other surgeons because I knew he would get it right! Back story: I was unsatisfied with my previous lift and implants. My previous surgeon had even completed a revision, yet still didn't get it right. Turns out I had the wrong profile implants and the wrong type of lift from the beginning. Insert Dr. Kelishadi and I am over the moon with my results!He completed a revision with a lift (lollipop) and placed Ultra High Profile implants to give me the exact look I wanted. Seriously, look no further. He is the one for you!"
- T.C. /
Yelp /
Sep 19, 2022
"Dr. Kelishadi and his team are absolutely amazing.I was searching for a new plastic surgeon and thankfully I found an awesome Dr.From my first phone call Valerie was fantastic. She made me feel very comfortable.I booked my  consultation  and after meeting Dr.Kelishadi , I knew he was the man for the job. 8/9/22 I had my implants replaced and a lift . I am now 3 weeks post op breasts are looking amazing.Everyone at SSK from the front office to the back office and the surgery site have been pleasant and very professional.Definitely do recommend Dr. Kelishadi....Thank you."
- O.L. /
Yelp /
Aug 29, 2022
Previous
Next
According to recent studies, 60% of women feel their sexual encounters would be more enjoyable if they were able to achieve orgasm as quickly as their partners. Unfortunately, studies show that women only achieve climax approximately 30% of the time, compared to 75% of men. Cliovana is an ideal solution for women who would like to enjoy more frequent, powerful orgasms and more pleasurable sexual arousal. The procedure technique is safe and effective with patients able to return to their daily lives immediately following their session. Speak with Dr. Kelishadi during a consultation to learn if Cliovana is right for you.
The Cliovana procedure involves three sessions of three components that are performed in a sequence to achieve the optimal outcome. Using a specialized device, sound waves are delivered over the perineum and clitoris while you lie down comfortably in our private treatment room. The procedure promotes cell regeneration, enhances blood flow, and stimulates nerve growth. The combined result is a more satisfying sexual experience. Women are usually scheduled for three sessions for optimal results, but Dr. Kelishadi will help you make this decision during your first consultation at SSK Plastic Surgery.
In clinical trials, women who have chosen to try Cliovana consistently reported stronger, more frequent orgasms almost immediately following their sessions. While the results are immediate, they will increase in intensity over a period of three months as your body regenerates new tissue. Results can last up to a year or longer, depending on the number of sessions you have undergone. When results begin to fade, patients can return to SSK Plastic Surgery for repeat sessions.
Cliovana can make a number of impacts on the sex lives of women. These can include:
A tightened vagina
Increased vaginal lubrication
Enhanced libido
More intense orgasms
More frequent orgasms
Reduced pain during intercourse
Frequently Asked Questions
Is Cliovana safe?
Practitioners who perform Cliovana are licensed and trained on the procedure. If they have not attended training, they are not permitted to purchase the technology. In addition, Cliovana is 100% noninvasive and uses no needles, numbing creams, probes, heat, laser, or lights. The sound waves used during the procedure are so gentle that patients can return to their regular activities (even sex) the same day as their treatment.
Are there any side effects?
Yes, better sex! While negative side effects are unlikely, some patients have reported a touch of redness but no discomfort. Your tissues are not damaged during the procedure so the risks are very low and success rates are very high!
How many treatments will I need?
In most cases, three sessions are recommended for optimal outcomes. However, Dr. Kelishadi may recommend fewer or more sessions, depending on your goals and discussions that take place during your consultation.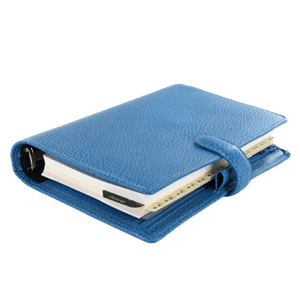 Women all over the world experience difficulty with arousal or a lackluster sex life that is less than satisfying. But with Cliovana, it doesn't have to be that way forever. At SSK Plastic Surgery, we can help you achieve a more enjoyable experience that will improve your overall quality of life. Don't wait any longer. Schedule a confidential and comprehensive consultation with Dr. Kelishadi at your earliest convenience, and take control of your sex life.
Related Posts