XEOMIN is a wrinkle relaxer similar to BOTOX®, composed of botulinum toxin type A, and offering restoration to patient's who are experiencing aged and wrinkled skin. Board-certified Plastic Surgeon Dr. Sean Kelishadi offers his patients at SSK Plastic Surgery XEOMIN as an effective skin-rejuvenating alternative to surgical operations. XEOMIN works by temporarily stopping the facial muscles from contracting, allowing the muscles and the skin on top of them to relax and appear smoother. Our Newport, CA patients love the glowing results they receive from XEOMIN, and it can be more appealing than BOTOX since it has no additives that may trigger allergic reactions.
Reviews
"Dr. Kelishadi is amazing!!! He made me feel so comfortable! I had Breast Augmentation  May 26th. I'm three months out and loving my results! I was very self conscious  about my chest. My breasts shrunk due to breast feeding. I didn't even want to change in front of my husband.  (he loved them no matter what lol) and now I am feeling so great about it! He said he's even noticed a boost in my confidence level. I love it! i feel good..i feel sexy. I never thought I  would actually go through with getting this done, but Dr. Kelishadi and his staff helped me with every step of the way. He was very caring and checked up on me after surgery. His staff was very nice as well. All so helpful! I highly recommend him!"
- J.V. /
Yelp /
Jul 27, 2017
"I am 2 weeks post-op from a breast augmentation with Dr. Kelishadi.I could not have chosen a better doctor. Dr Kelishadi is not only an extremely skilled surgeon, but also a very kind person who truly cares about his patients - I mean this wholeheartedly - I had some concerns because of a health condition I have and Dr. K empathized and gave me complete confidence in that the surgery will go well despite this, and took extra care because of my condition. The surgery center was immaculate, the nurses and anesthesiologists were experienced, kind, and made me feel very comfortable. I was contacted by the team post-op to ask how recovery was going and even given a direct line for Dr Kelishadi if something were to come up.Recovery was much easier than expected with the Dr's methods. I am still healing but I already find my result perfect... I cannot recommend SSK enough!"
- A.A. /
Yelp /
Nov 17, 2022
"Tummy tuck, lipo, breast lift/revision & augmentation & fat transfer - 4 kids (2 of them being c-sections) you think you know where this story is going, right?? Nope! I actually had nice skin (not a flat tire) but saggy, uneven boobs and a big, belly...from POOR EATING HABITS. I came to talk to K wanting a mommy makeover but he gave me so much more. After meeting with me he explained that given my BMI, he would not perform the surgery until I lost weight. It was the best thing that he could've ever done for me because he didn't just give me a mommy makeover, he gave me a lifestyle change which is a mental consciousness of my health.3 months later, I was within a healthy weight and today, I'm 10 days post op. I had a tummy tuck, breast lift/revision and augmentation. I had a fat transfer and liposuction. I will not lie. IT HURTS. Well, it hurt. Today it's more irritating to be lying in a beach chair type position lol! Day 1 was fine because I was doped up. Day 2-5 I regretted doing it. I cried. I asked myself 100x why I did this but it's ok. It's mentally exhausting. But YOU CAN DO IT. You'll cry. Scream. Yell. Question it all. But you will be SO HAPPY you gave yourself this gift. You are in the BEST of hands. I'm only days days post op but I know a year from now I'll be back on here smiling and answering your questions as you go through your journey."
- K. /
RealSelf /
Oct 30, 2022
"I went to this office to have bio identical hormones inserted under my skin. Everyone in this office is kind and professional. I was treated extremely well and felt comfortable that I was getting great care and indeed I was! I highly recommend SSK Plastic Surgery!"
- S.L. /
Yelp /
Oct 20, 2022
"Dr. Kelishadi and his wonderful team are beyond words- seriously incredible! I scheduled a consult with him, went and immediately knew he was the one for me. Valerie at the front desk loves her job, and you can tell just by speaking with her over the phone. When I went in for my consult, I was greeted warmly by Dr. Kelishadi, Sherry, Aida and every other member of his team. They all stopped to say "Hello" and "Welcome!" After spending an hour-long consult with Dr. Kelishadi I felt validated, heard, and confident. I went ahead and booked the surgery at the end of my consult and never looked back. I did not schedule a consultation with an other surgeons because I knew he would get it right! Back story: I was unsatisfied with my previous lift and implants. My previous surgeon had even completed a revision, yet still didn't get it right. Turns out I had the wrong profile implants and the wrong type of lift from the beginning. Insert Dr. Kelishadi and I am over the moon with my results!He completed a revision with a lift (lollipop) and placed Ultra High Profile implants to give me the exact look I wanted. Seriously, look no further. He is the one for you!"
- T.C. /
Yelp /
Sep 19, 2022
Previous
Next
What to Expect during XEOMIN
During a XEOMIN injection, our skilled plastic surgeon will administer the treatment into the desired sites that have been marked. The entire process is relatively quick and painless, typically lasting only 30 minutes and causing little to no pain in patients, though numbing cream is available to individuals who need it. There is no downtime associated with XEOMIN injections; however, some mild swelling or redness may occur around the treated areas for a brief period following the treatment.
how long is recovery after XEOMIN?
Results from XEOMIN will begin to appear in full after just a few days after treatment, though results vary per patient and can take up to 10 days to show up. Patients can expect to see smoother, more youthful looking skin for about 3 - 6 months after receiving their initial injection and should continue to return for more treatments should they wish to maintain their new complexion.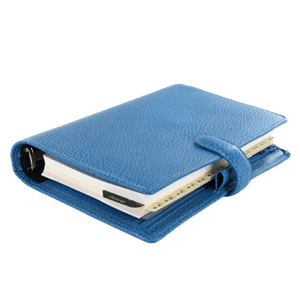 Related Procedures
If patients are experiencing wrinkles around their eyes, along the forehead, or around their mouths, then they should consider a XEOMIN injection treatment to reduce the signs of aging. For smoother skin today, we encourage everyone to call our Newport Beach office and schedule a consultation.
Related Post