Tips to Find the Right Newport Beach Plastic Surgeon for Breast Augmentation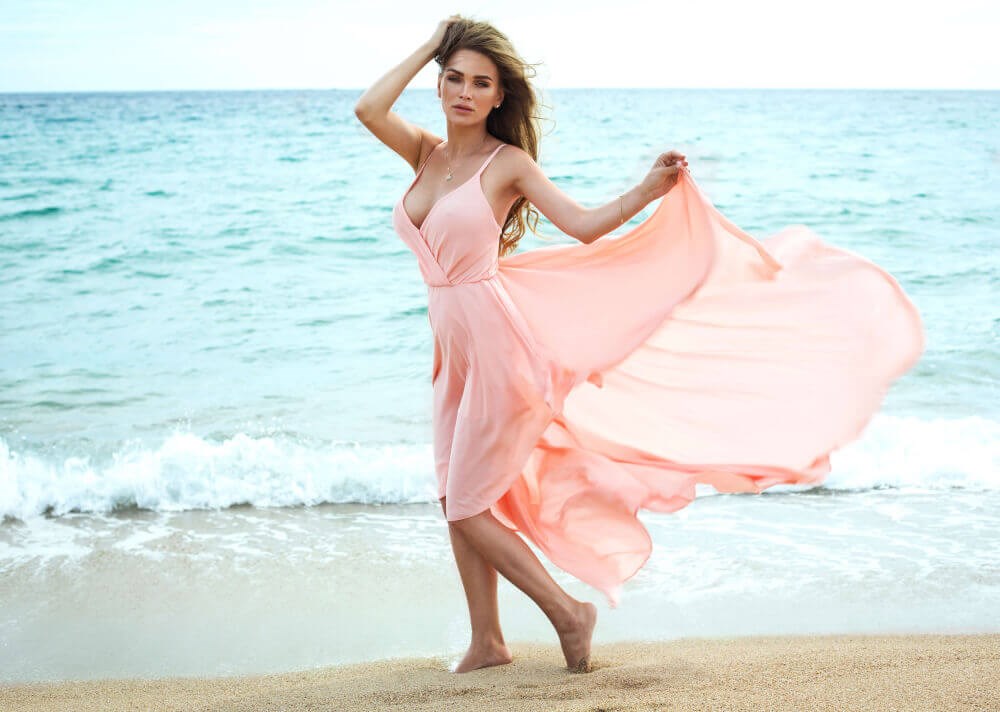 One of the most popular cosmetic procedures performed nationwide, there is much for women to consider before undergoing breast augmentation in Newport Beach, CA. For example, it is important to be informed when choosing the correct size and style of implant that will be used to add fullness and improve the shape of the breasts. However, in order to receive an excellent outcome from your breast augmentation surgery, it is paramount to select a highly qualified, board-certified plastic surgeon such as Dr. Sean Kelishadi of SSK Plastic Surgery to perform the procedure. He shares his expert advice on what to look for and consider when it comes to finding the right Newport Beach, CA breast augmentation surgeon.
Explore your options
Exciting advancements in the field of breast augmentation have been made in recent years, especially pertaining to implants. Patients can choose between traditional saline and silicone-gel implants, as well as unique designs and construction that have helped make the devices more durable and safer than ever before. Silicone implants still remain a popular choice alongside their saline counterparts. Approved for use in those over the age of 22, silicone breast implants require slightly larger incisions compared to saline implants when they are placed in the chest wall.
For patients in Newport Beach, CA who have droopy or sagging breasts, their bust line can be boosted with a breast lift procedure, which may be performed in conjunction with breast augmentation. The most important first step as your start your journey towards breast augmentation is to take the time and look into all of the options available and how they can provide you with results that will complement your health, lifestyle, and aesthetic wants and needs.
Round up recommendations
Given the popularity of breast augmentation in Newport Beach, CA, chances are you already have a trusted family member or friend who has undergone the procedure. Inquire whether they are pleased with the outcome and, if so, ask for the name of their plastic surgeon. Gather information about the details of their surgery, such as the type of implant they selected and their recovery process. What, if anything, would they have done differently?
Newport Beach plastic surgeon Dr. Sean Kelishadi of SSK Plastic Surgery also suggests that patients conduct online research about breast augmentation procedures. Ask individuals on social media who they used and whether they frequently recommend their plastic surgeon to others. Search the names you have been provided, paying close attention to the reviews that were penned by patients. Although not all information found online is completely accurate, it can be an excellent starting place to glean a variety of perspectives about breast augmentation and if the plastic surgeon is a good fit for you.
Inquire about credentials and experience
Do not wait until you are in the operating room to learn whether a plastic surgeon is qualified to perform your breast augmentation. Be sure to find out in advance of your consultation whether he or she is board-certified, how many years they have practiced, and in what areas they specialize. Have they received any special training related to breast augmentation? How many breast augmentation procedures do they perform annually? In this case, more is better since. An experienced, board-certified plastic surgeon in Newport Beach, CA like Dr. Kelishadi of SSK Plastic Surgery will be able to provide you with accurate information and sound medical guidance necessary to achieve the outstanding aesthetic outcome you desire, as well as the peace of mind that you unquestionably deserve.
Make the most of your consultation
When it comes time to your breast augmentation consultation, bring a detailed list of questions that you want answered by the plastic surgeon. These may include:
What are the risks involved with this surgery?

What type of anesthesia will be used?

What may the recovery process be like?

How long will I need to take off from work?

When will I be able to resume regular activities?
A reputable board-certified plastic surgeon will do their best to thoroughly answer all of your questions about the surgery. This should help Newport Beach breast augmentation patients feel confident in their selection of a plastic surgeon and look forward to experiencing terrific results.
Ask about surgical techniques
It is common during breast augmentation procedures for surgeons to make incisions beneath the breast fold. Others opt for incisions under the arm or near the belly button. Get educated about the type of surgical technique that the plastic surgeon plans to employ for your procedure. This is especially important if you prefer not to have highly visible scars following surgery. If a plastic surgeon explains that he or she uses the same technique with most Newport Beach breast augmentation patients, you may want to seek a second opinion. Each individual and their surgeries are different, and outcomes vary with each patient. Your selected plastic surgeon should take a customized approach with each patient to give you optimal results you will love.
Request to see before-and-after photos
A board-certified surgeon such as Dr. Kelishadi of SSK Plastic Surgery will provide you an opportunity to examine before-and-after photos of previous patients. Be sure to review these carefully. Focus your attention on photos of patients who underwent breast augmentation in Newport Beach, CA who have a torso and breasts that are similarly shaped to yours. If you have narrow shoulders and breasts that are asymmetrical, for example, photos of other women with such features will offer insight as to how the plastic surgeon typically handles such cases.
Before-and-after photos can also work to help you decide which size and style of implant may be best suited for your body, and give you an idea about the type of aesthetic results that can be achieved. If a plastic surgeon does not maintain a portfolio of before-and-after photos, or denies you access to it, consider consulting with another physician.
Talk costs
Deep discounts may be viewed positively when you're purchasing items like cars and clothing. However, this usually isn't the case when it comes to breast augmentation. Most Newport Beach plastic surgeons competitively price their services. They should be able to review exact costs and provide patients with a written estimate of their surgical fees during a consultation. If one plastic surgeon's breast augmentation prices are dramatically less than others in the area, this may hint at potential issues within the practice. Also, be sure to ask whether your estimate includes items such as the cost of using the surgery center and anesthesia fees. Considered a cosmetic procedure, breast augmentation is usually not covered by medical insurance. However, most plastic surgeons offer payment plans and other financing options.
It is worth the effort to take the extra steps involved when it comes to selecting a highly skilled and qualified surgeon, such as board-certified plastic surgeon such as Dr. Sean Kelishadi of SSK Plastic Surgery in Newport Beach, CA, to perform your breast augmentation. The positive results that can be produced, especially in terms of an improvement to your appearance and self-confidence level, can be dramatic. You are encouraged to schedule a consultation with Dr. Kelishadi, who works closely with patients so that they may look and feel their best.