The Surprising Benefits of Breast Implants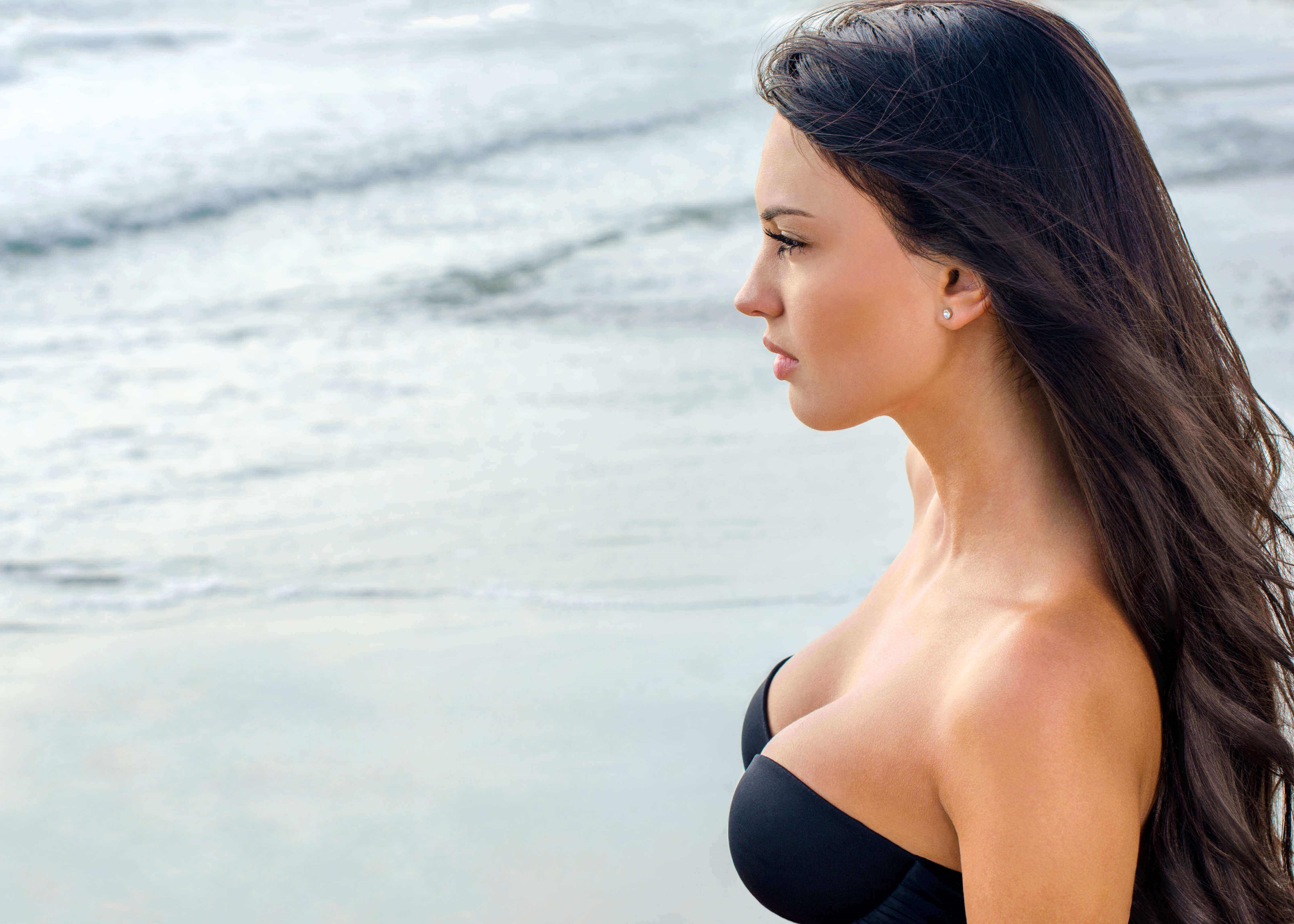 Breast augmentation doesn't just change your body, it changes your life. While the physical changes brought on by breast implants are apparent, you may not realize the surprising social or psychological benefits. Many studies have shown that breast augmentation transforms lives by improving self-perception and overall self-confidence. 
At SSK Plastic Surgery in Newport Beach, CA, we've seen the power of breast augmentation first-hand. Board-certified plastic surgeon Dr. Sean Kelishadi and his experienced staff invite you to schedule a consultation today for a personalized assessment of your options. Here are some of the reasons women are choosing breast implants. 
Address body image issues 
It's normal for women to face some asymmetry in their bodies. However, the difference is more noticeable in some than others. It's more common than you may think for women to be born with underdeveloped or uneven breasts. This can make simple tasks such as sleeping on your stomach, working out, or even shopping for a well-fitting bra awkward or embarrassing. Breast augmentation with implants addresses this issue and helps women feel more empowered about their bodies. 
Patients with breasts shaped or sized differently due to genetics can use implants to restore volume or make them appear more consistent or balanced. Patients at SSK Plastic Surgery are able to choose the shape, size, and profile they want for their breasts, which gives them an increased sense of freedom. 
Better-fitting clothes 
Implants expand not only your bust size but also your wardrobe. Enhancing your figure can help you look great when wearing certain types of fashions such as form-fitting clothes and low-cut necklines. Most women's brands leave ample room on top for a voluminous chest, which may cause those with flat or smaller breasts to feel left out. With implants, you'll have the freedom to wear what you want, and even a simple article of clothing can fit in all the right places. 
During your consultation with Dr. Sean Kelishadi in Orange County, we will go over the different implant types and sizes until we find the right solution for you. We offer silicone or saline, round or shaped implants to increase the size of your breasts, and the process is personalized based on your cosmetic needs and goals. 
Look more proportional 
Hourglass, round, apple, and rectangle are just a few of the most common female body shapes. Some are characterized by wide hips or a small waist. Others, like the triangle or pear, are known for having smaller breasts, which can make you appear bottom-heavy. Women who were born with naturally small breasts can get the added curves and volume they've been looking for with breast implants. Whether your goal is to move up a cup size or fit into your favorite bikini, you can rely on SSK Plastic Surgery in Newport Beach, CA, to achieve your desired results. 
Rebuild breasts after a mastectomy
Breast cancer is an invasive disease that causes thousands of women to lose breast tissue every year through mastectomies. Though life-saving in many cases, a mastectomy may cause cancer survivors and patients to feel sad or mournful after losing an essential part of their body. Breast augmentation or reconstruction with silicone or saline implants can potentially help restore the breasts. 
In accordance with the Centers for Disease Control and Prevention (CDC), Dr. Kelishadi strongly recommends that women who are at risk for breast cancer receive a mammogram every two years. If you are a woman who has undergone a mastectomy and you feel unsure about the process, Dr. Kelishadi and his compassionate staff will work with you to determine if implants are right for you. 
Freshen breasts post-pregnancy 
The process of pregnancy, childbirth, and breastfeeding, along with the associated hormonal changes, can take a toll on a woman's body. Breastfeeding mothers or mothers who pump milk may have noticed a decrease in volume or sagging in their breasts. Implants may be one of the best ways to refresh your looks post-pregnancy. 
During your consultation, Dr. Kelishadi will assess the size, shape, and position of your breasts. Based on this information, he may recommend combining breast augmentation with a breast lift for even more dramatic results. While implants will increase the size of the breasts, a lift will assist with sagging, drooping, or elongated breasts. When both treatments are performed together, breasts will seem fuller and higher. Dr. Kelishadi can also reposition the nipples and reduce the size of the areolas to match the look of your new breasts. 
Have any questions about breast implants or other combined procedures? The experienced staff at SSK Plastic Surgery can offer you more detailed information. Simply contact a member of our team and schedule your consultation in our Newport Beach, CA, office today.