Five Myths About Breast Implants You Thought Were True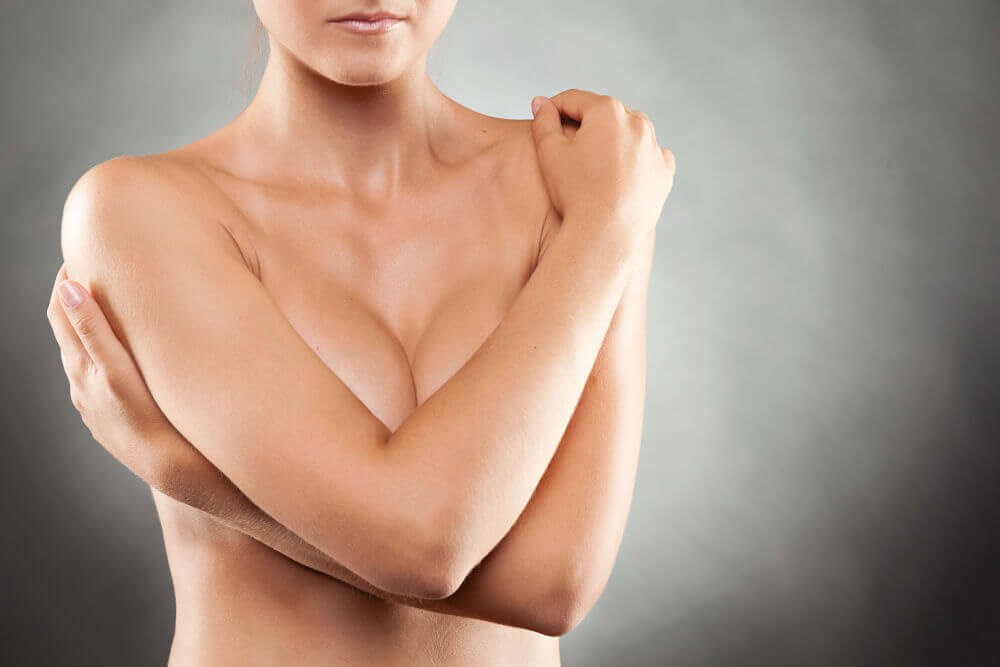 Whether you want to look better in a bathing suit or balance out your profile, breast augmentation is one of the most popular ways to invest in your appearance. Breast augmentation procedures, also known as breast implants or a "boob job," have almost doubled in popularity since 1997. Even though breast implants are one of the most popular ways women can transform themselves, there is still conflicting information out there about this surgery.
SSK Plastic and Reconstructive Surgery in Newport Beach, CA, is one of the leading surgical centers in Southern California, particularly with breast augmentation procedures. Board-certified cosmetic surgeon Dr. Sean Kelishadi is a highly regarded breast augmentation expert. Before deciding to have breast augmentation surgery, it is essential to know the facts. Here is some helpful information from Dr. Kelishadi that dispels the myths about breast implants.
History of breast augmentation
Breast implants came about in the 1960s but took off in popularity in the 1980s. Women who undergo breast augmentation usually want more size and shape to their natural breasts. Today, there are several different implant options in types, shapes, and sizes, and they are much safer than the implants of past decades. It has never been a better time for women in Southern California to consider breast implant surgery to feel better about how they look.
Popular reasons for breast implants
Every patient has their reasons for considering breast augmentation. Breast implants can give patients larger, fuller breasts while boosting their physical appearance. Women often feel sexier and more confident after breast augmentation surgery, and in general, are happy they made the decision. Some of the reasons patients decide to get breast implants:
Clothes don't fit correctly due to a disproportionate body frame (generally small-chested women)

Weight loss has changed the shape and size of their natural breasts

Due to age, breasts look deflated or lack volume

Pregnancy or breastfeeding have caused changes to their natural breasts

Necessary reconstructive surgery due to a mastectomy
Whatever your reason for considering breast implants, finding the right plastic surgeon and seeking the correct information about the procedure are the first steps in this process. When gathering your facts about this cosmetic surgery, there are some common misconceptions. Let's discuss the five common myths about breast implants and what you need to know.
Myth #1: Implants last forever
If a friend told you that implants last forever, they might be a little off on their numbers. Breast implants do have a long shelf life, but they are not a permanent device. Breast implants, either saline or silicone, should be replaced every 10 to 15 years, but this varies by patient. However, this is usually about the time patients with implants opt for a revision to eliminate natural breast sag due to age or changes in their breast shape. Some patients either go bigger or smaller with their next implant devices. If you go into breast augmentation surgery knowing you will have to maintain them, you will have reasonable expectations about future operations.
Myth #2: Women can't breastfeed with implants
One of the most common questions asked when it comes to breast augmentation surgery is "Can I breastfeed?" With proper planning, your plastic surgeon can provide surgical help with the incision and proper implant placement to allow for breastfeeding in the future. Most women who want to breastfeed can do so after getting breast implants, so this shouldn't be a reason to put off the procedure.
Myth #3: Most implants look fake or too big
An experienced plastic surgeon like Dr. Kelishadi will help patients choose an implant size, shape, and type that fits their body. With proper placement and size, breast implants can look beautiful and natural. Working closely with an expert surgeon like Dr. Kelishadi ensures you get the results you want.
Myth #4: Recovery is tough
Every patient recovers from any surgery at their own pace. The myth around breast implants is that it is extremely painful. Most women experience very little pain during recovery. If patients do experience pain, it is typically during the first few days after the surgery and is manageable with pain medication. After a few days, patients can transition to over-the-counter pain relief.
Myth #5: Results are immediate
While you will be able to tell the difference in your breasts after having implants, they won't be perfect immediately after surgery. Breast implants will be at a high location on the chest with some additional swelling until they settle into a more natural position after a couple of weeks or longer. Over time, the swelling will eventually dissipate, and if you follow your recovery instructions, your breasts will look fantastic in a couple of months. You just have to be patient.
If you live in Newport Beach or the surrounding area, we invite you to schedule a consultation with Dr. Sean Kelishadi at SSK Plastic and Reconstructive Surgery. Regardless of your reason, breast implants can have a dramatic impact on your life. Your confidence level, your profile, and your sexiness factor can all improve with this decision. Let Dr. Kelishadi give you the gorgeous shape you've always wanted. We encourage you to call today.