Conditions That May Make You A Candidate For Labiaplasty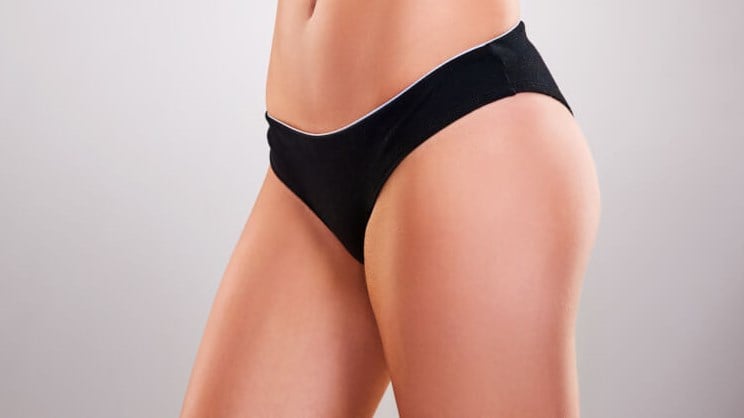 Intimate feminine issues are not always discussed as openly or as often as they should be, though the trend seems to be improving. In recent years, certain procedures – such as labiaplasty – have become more and more popular for patients seeking both cosmetic and/or functional improvements to the vagina. Like many people, you may think of labiaplasty as a surgery designed only for women who have had multiple vaginal deliveries. However, labiaplasty can actually be beneficial for women of all ages and lifestyles, whether they have had children or not. In fact, you may even be a candidate for labiaplasty!
The caring team at SSK Plastic Surgery, led by renowned Orange County board-certified plastic surgeon Dr. Sean Kelishadi, is proud to provide discreet, compassionate, and highly advanced care for women seeking labiaplasty in Newport Beach, CA. To get a better idea of whether or not labiaplasty may be right for you, use this helpful information to understand what the procedure does, how it works, and what results are possible.
What is labiaplasty?
In broad terms, labiaplasty is a skin removal surgery that also tightens and resculpts the tissue to produce a more attractive, symmetric, and ideal vaginal shape. During labiaplasty in Newport Beach, CA, Dr. Kelishadi utilizes the most advanced techniques and technologies, many of which he personally helped to develop, to help address a wide variety of functional and cosmetic issues related to the labia minora, or the inner lips of the vagina.
Who needs labiaplasty?
Most often, labiaplasty is performed to correct the size and shape of the inner vaginal lips when they are too long or too large, a condition known as labia minora hypertrophy (LMH). While some women are simply born with larger-than-average labia, others may develop the condition over time due to vaginal childbirth, trauma, or the aging process alone. In addition to reducing the size of the labia, labiaplasty surgery can be used to improve a long list of cosmetic and functional concerns, such as asymmetry, discoloration, hyperpigmentation, and others.
During your private and comfortable consultation at SSK Plastic Surgery, Dr. Kelishadi will discuss your personal concerns and goals, perform a physical examination, and answer any questions you may have about labiaplasty surgery. Dr. Kelishadi takes great care to customize each and every labiaplasty procedure to meet the specific needs of the patient.
What are the signs that you need labiaplasty?
Most women who decide to undergo labiaplasty have been unhappy with the cosmetic appearance of their vagina for years, while others may have been struggling with frustrating or irritating physical symptoms. Common signs that may mean labiaplasty surgery is right for you include:
Self-conscious about the appearance of your vagina
Anxiety about sex or physical intimacy
Pain with intercourse
Inability to wear tight-fitting clothes, such as leggings or swimsuits
Discomfort with tight-fitting clothes
Recurrent infections
Discoloration or hyperpigmentation of the labia
Asymmetric labia
Stretched out, sagging labia
If you are experiencing any of these signs or symptoms, you are certainly not alone, and surgery to reduce labia size may be the solution you've been searching for.
How does labiaplasty work?
In many cases, labiaplasty can be performed in our office using local anesthesia. Dr. Kelishadi will use extreme care and precision during the procedure, which will likely involve a combination of skin excision, tightening, sculpting, and other techniques depending on the nature of your specific concerns. Most patients tolerate labiaplasty surgery very well with a relatively quick recovery, though there are some restrictions on tampon use, sex, and other activities. Once healing is complete, patients are finally able to feel comfortable, confident, and sexy once again.
Find the best labiaplasty surgeon in Newport Beach, CA
When it comes to cosmetic surgery, particularly a procedure involving your most intimate and delicate areas, choosing a highly qualified, knowledgeable, and experienced plastic surgeon is critical. Dr. Kelishadi is a leading expert on the most advanced labiaplasty techniques in Orange County and has both written and spoken on the topic extensively. If you are ready to get relief from your uncomfortable symptoms, be able to wear your preferred style of clothing confidently, and enjoy intimacy once again, we invite you to call the caring team at SSK Plastic Surgery today to schedule your consultation with board-certified plastic surgeon and labiaplasty expert Dr. Sean Kelishadi!