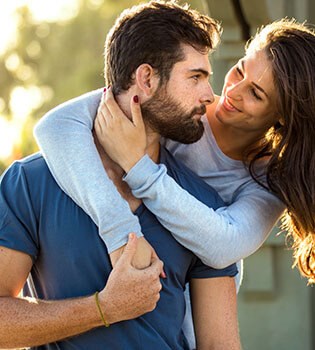 Love is in the air! For some of us, it's time to get ready for Valentine's Day.
Is your soulmate coming home for Valentine's Day from military service far away or from an extended business trip? You may want to make this the most-memorable reunion yet. To rekindle passion, or for your first time together intimately, you could turn up the heat even further by looking your best and feeling most confident.
Spice up your appearance for yourself or that special someone, and maybe even for an edge in the workforce.
To be at the top of your game when undressed for pleasure in the bedroom and dressed for success in the boardroom, you have numerous options to achieve your goals.
Brazilian Butt Lift:  In this all-natural and wildly applauded procedure, we liposuction the patient's own fat from areas of abundance (such as chest, back abdomen, flanks); then, injecting it into the buttocks and contouring the area brings the tailored fullness or "lift" for each patient's desired effect.
Mommy Makeover:  For women, surgical procedures to equalize bust, waist, and hip ratios remain very popular, with over-the-Moon results. Liposuction of excessive areas such as the waist, hips, back, bra line, and thighs, a tummy tuck, a breast procedure, or labiaplasty are good examples that could be combined in a Mommy Makeover.
Daddy Makeover:  Especially for men who have trouble holding their pants up, the popular Brazilian Butt Lift for masculine, more-muscular buttocks can be a good idea alone or as part of a Daddy Makeover that could also include etching of the abdomen to create a stunning 6-pack and, if any of your liposuctioned fat is left over, bigger pecs.
Facial Rejuvenation:  For either women or men, the final step could be the addition of a non-surgical Botox treatment, a mini- or full face lift, or the injection of your leftover liposuctioned fat to augment areas of your face that may be losing volume (such as lips, chin, cheeks).
Be ready with something extra for your sweetheart to hold onto. Imagine his/her surprise and pleasure when seeing your ultra-desirable transformation. Confidence is sexy! Get your goal, and make unforgettable memories for both of you. Flowers, wine, and chocolates might have to wait until after you two put out the fire or let it simmer.  
Recovery from certain procedures takes up to several weeks. So, if Valentine's Day is your goal please call SSK Plastic Surgery now for an appointment and the makeover you've dreamed of. My patients' utmost satisfaction is my ultimate mission!